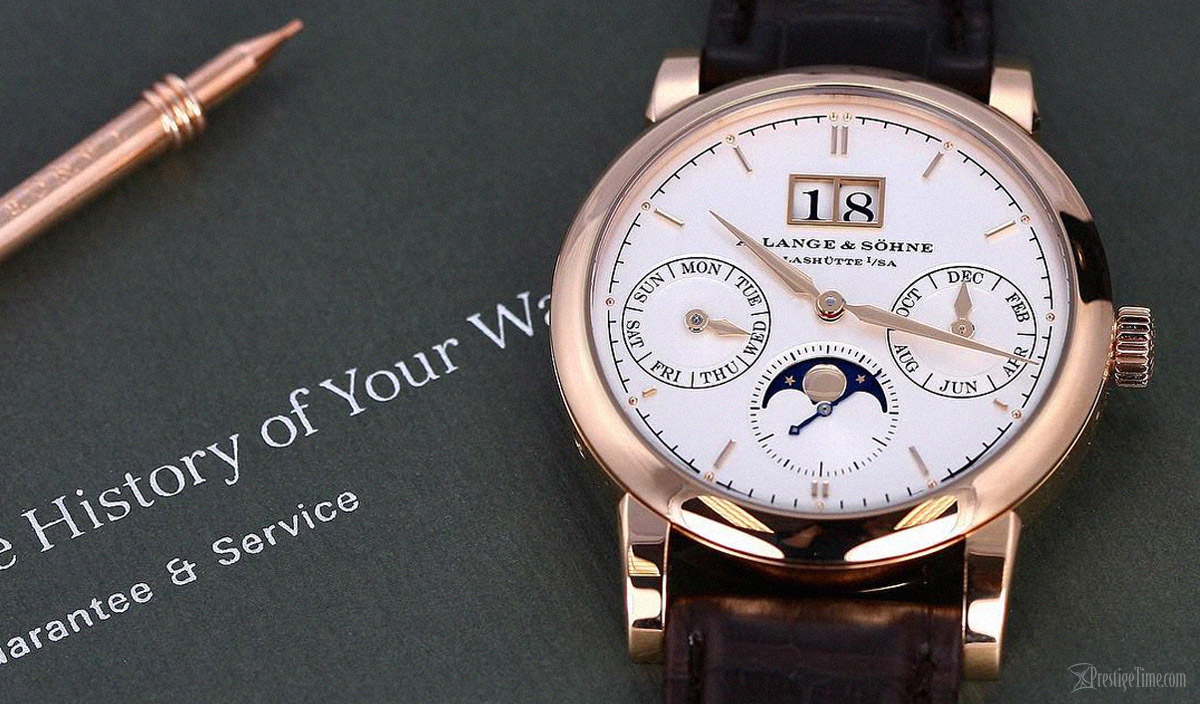 A. Lange & Sohne Saxonia Annual Calender Review
One skillfully crafted 38.5mm calendar watch by the genius German watchmaker.
As with many German engineered products, especially the mechanical variety such as luxury vehicles and such, the one constant is methodical and deliberate craftsmanship, precision engineering and immaculate design. In the world of luxury watches where Switzerland is flooding the market with the many luxury brands that make up this segment, this German watchmaker holds his own.
While Lange & Sohne was originally a manufacturer that made pocket watches until world war two. It took close to a fifty-year hiatus for A Lange & Sohne to re-enter the market with the Lange 1, their first wristwatch and boy was it worth the long wait! Since their comeback in 1994, they have produced many exceptional watches which are not only mechanically virtuous but breathtaking when seen.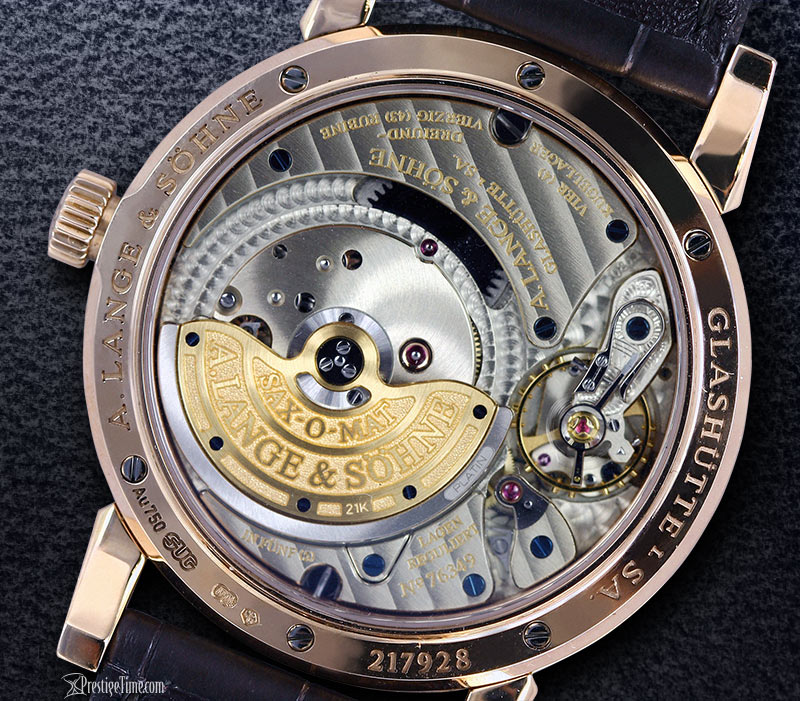 A. Lange & Sohne Saxonia Annual Calendar - A Full Review
The Saxonia Annual Calendar is a perfect example of a luxury watch that fuses legendary German precision engineering with the centuries-old craft of watchmaking, all artfully finished to perfection. A. Lange and Sohne also introduced innovations in their timepieces such as the three-quarter plate that can be spotted through the transparent Sapphire case back.
Like all Lange Sohne watches, their watches are polished to perfection. In fact, watchmakers at their manufacture need to master fourteen different types of polishing styles and numerous other techniques before they can earn their stripes.
The marvel of the A. Lange & Sohne Saxonia Annual Calendar is that it's hard to decide which side of the case looks more beautiful. In fact, you can see most of the 476 flawlessly polished components through the sapphire crystal on the back of the watch. For a case only 9.8 millimeters in thickness, fitting that much movement into a 38.5 mm case is quite impressive.
Annual calendars were first introduced by Patek Philippe in the mid 90's. They are a watch complication that is not so common since many watch enthusiasts choose to dish out significantly more and acquire a perpetual calendar watch such as the Richard Lange, The Langematik, or the Lange 1 Tourbillon Perpetual Calendar.
The perpetual calendar function won't need to be adjusted for about another 85 years or so since every time there is an interruption in the 4 year leap year cycle, it needs to be reset. Nonetheless, for a watch that only needs resetting one a year using the slick micro pushers on the side of the watch, the annual calendar is equally as beautiful and costs significantly less.
This stunning annual calendar features the large outsized double date window just below the twelve o'clock position, a sub-dial for the day of the week at the nine o'clock position, a month sub-dial at the three o'clock position and last but not least, a moon phase aperture just above the six o'clock position. Visible through the case back, the caliber L085.1 is the movement that brings this masterpiece to life. Like every Lange Sohne watch movement, the L0851 in the Saxonia Annual Calendar has every surface hand decorated giving each watch a flawless, one of a kind finish. This is one among many reasons why a collector would opt for a German luxury watch of its Swiss counterpart.