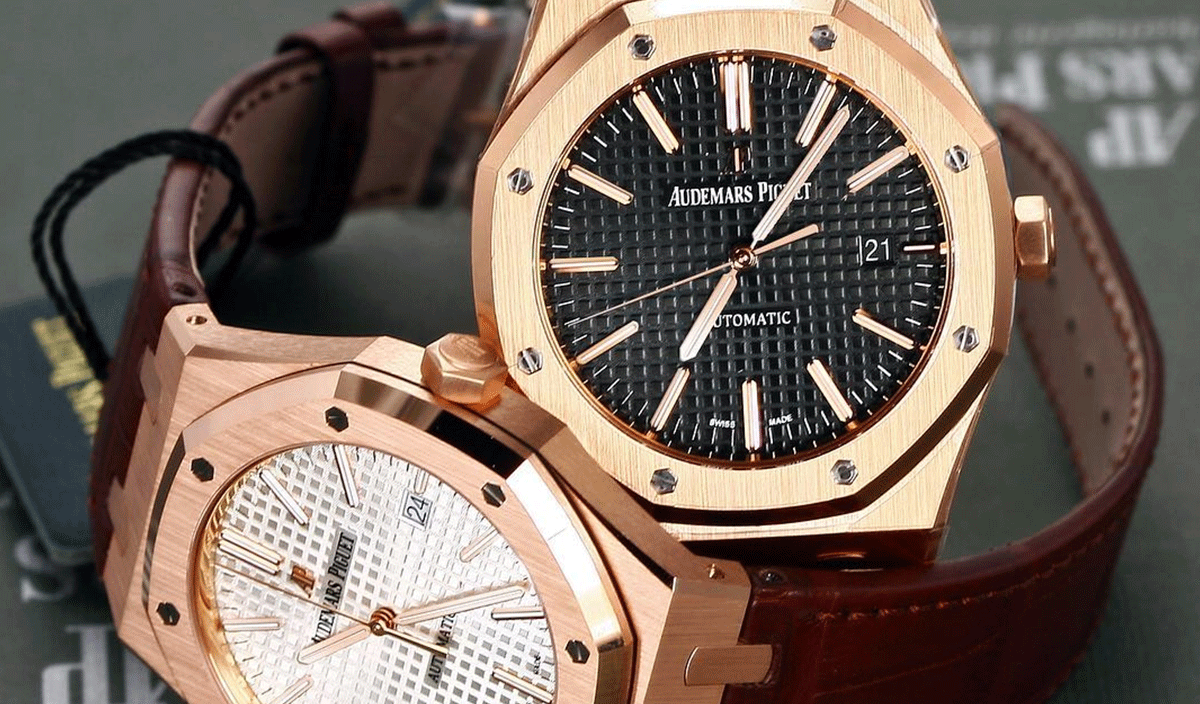 Rose Gold Audemars Piguet Royal Oak
How to give your wrist the royal treatment.
The Grande Tapisserie dial is the signature mark of the Audemars Piguet Royal Oak dials. Add an 18kt rose gold case and a leather strap and your wrist become royalty.
The 18kt rose gold case has an exquisite brushed finish with polished beveled edges. A versatile look that can be work in a formal, semi-formal or casual dress. The Audemars Piguet Royal Oak 41mm. This watch is available in two different leather bands.
One is a black alligator/crocodile leather band and the other in brown. The AP Royal Oak watch is favored among celebrities such as Jay-Z, Tom Brady, Niel Patrick Harris (who owns two of them that we know of) and many more. Additionally, it can be seen on the wrists of industry leaders and more.
The Audemars Piguet Royal Oaks have a signature style with an octagonal shaped bezel with 8 visible screws around the bezel, a checkered textured dial known as the Grande Tapisserie dial. Audemars Piguet use to use self deprecating sarcasm in their ads to show that they understand the value of looking unique.
An old Audemars Piguet Royal Oak ad from 1977 used the following headline:
"You'd think." he taunted, "that for $5,800 they'd have concealed the bolts."

- Audemars Piguet Royal Oak ad from 1977 -
There's no shame in being unique and since the 1970's the newer models of Audemars Piguet Royal Oak watches have been introduced with much higher price tags than $5,800. Clearly, the visible bolts were a hit!