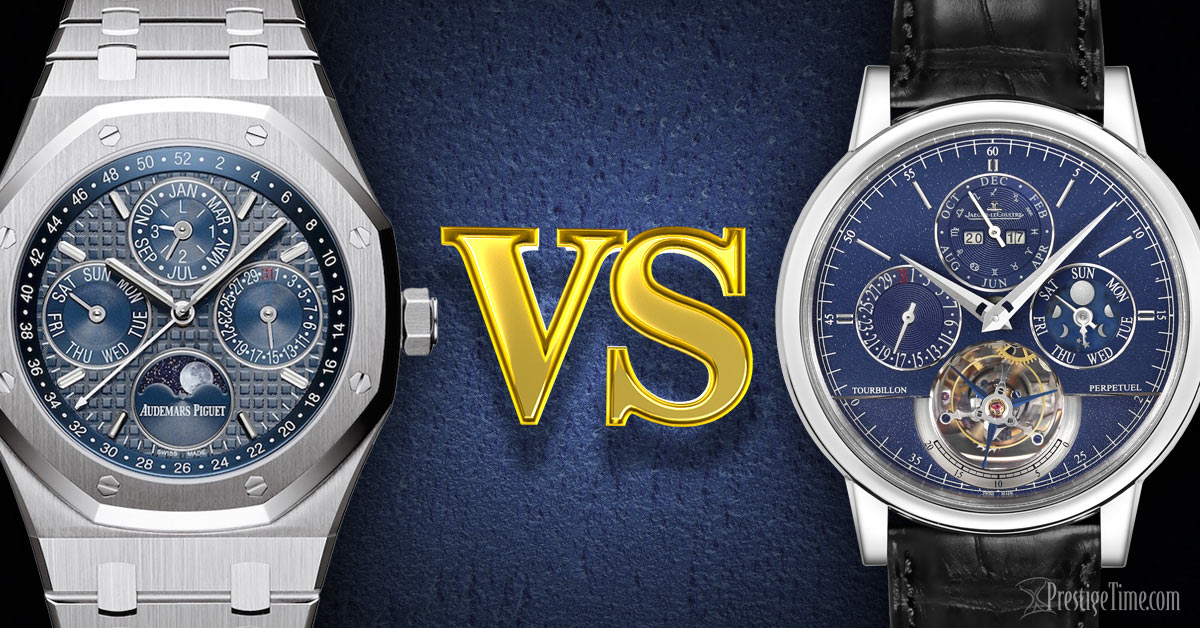 Audemars Piguet VS Jaeger LeCoultre
AP VS JLC - Two watchmaking giants, go head to head in a detailed and insightful comparison of Audemars Piguet VS Jaeger Lecoultre to find out which is best.
These two watchmakers are household names to those that are in-the-know when it comes to high horology and luxury watchmaking. Today we will analyze them from many angles to see which is best.
Both Audemars Piguet (or AP as they are affectionately known) and Jaeger LeCoultre (AKA JLC) are phenomenal watchmakers who are widely celebrated in the field of horology. Both brands have some pretty iconic watches under their belts and have achieved greatness in their own special ways. Today we will compare AP and JLC on many levels which include:
Brand Recognition - Brand Prestige - Retail Value - Resale Value - Horology – Accuracy - Craftsmanship - Warranty
Brand Recognition
How do AP and JLC compare in terms of international brand recognition and brand value? According to a recent study by Interbrand (a brand valuation agency) both Jaeger LeCoultre and Audemars Piguet made it to the list of the top 50 Swiss brands. As you can imagine, this list contains many Swiss watchmakers since it is one of Switzerland's biggest exports.
Audemars Piguet is the 26th most popular Swiss brand with a brand value estimated at 960 Million CHF (Swiss Francs). This makes AP the 7th most recognizable Swiss watch brand. AP is one of the "Big Three" or Holy Trinity of watchmaking. Some may also say that their recent popularity was influenced by Hip Hop and RnB culture. Major celebrities such as Jay-Z and Floyd Mayweather being avid fans helped to make AP a household name.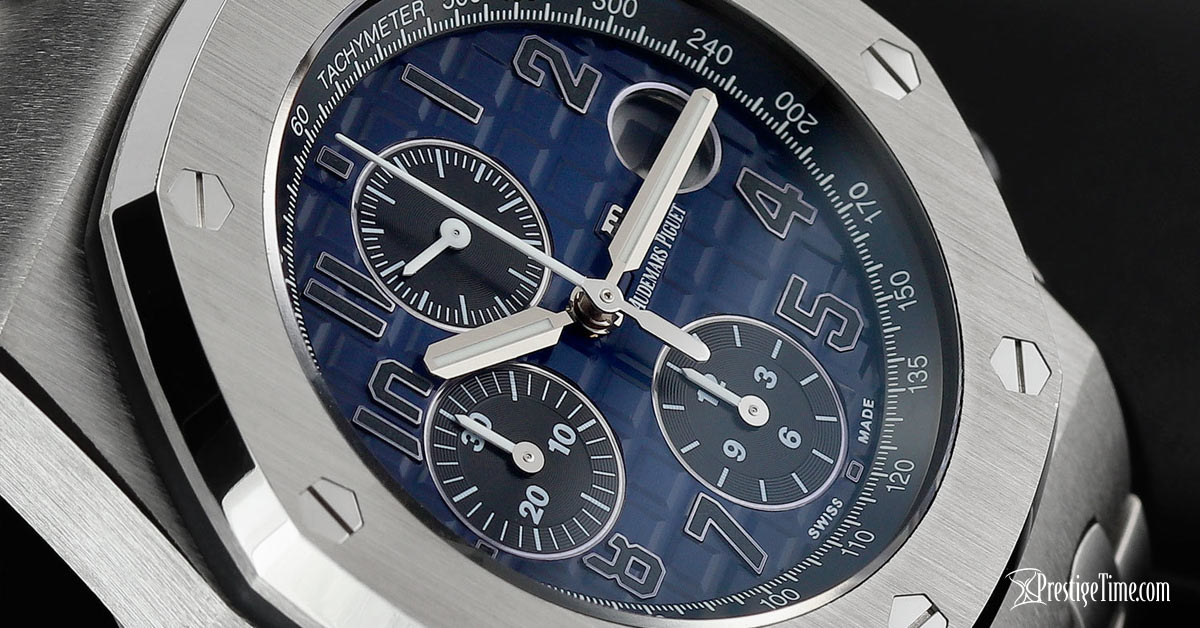 Jaeger LeCoultre is the 36th most popular Swiss brand with an estimated brand value of 673 Million CHF. This makes JLC the 13th most recognized Swiss watch brand in the world. Many watch enthusiasts call Jaeger LeCoultre a watchmaker's watchmaker. This has much to do with the fact that JLC started off manufacturing components and movements for other luxury watchmakers over the years before starting their own watch brand.
Brand Prestige
Which is a more prestigious brand AP or JLC? Audemars Piguet is probably the more prestigious of the two brands seeing as they are one-third of the "Big Three" watchmakers that make up the watchmaking trinity along with Patek Philippe and Vacheron Constantin. JLC is also a prestigious brand that has been celebrated many times over for its horological achievements and some iconic timepieces such as their Reverso watch, but they aren't at the same level as AP.
Horology
Which is better at higher horology Audemars Piguet or Jaeger LeCoultre? This is an easy win for JLC. They have produced some of the most complicated watches in the world and are even known for some super-complicated watches such as the JLC Hybris Mechanica à Grande Sonnerie.
Retail Value
Which brand is more expensive Jaeger LeCoultre or Audemars Piguet? Audemars Piguet watches are about three times as pricey as a JLC watch for an entry-level watch. AP watches can also go up to the high 6 figure price tags such as the most expensive Audemars Piguet watch ever sold, the AP Royal Oak Complication which sold for $869,000.
While the cheapest (or rather, the most affordable) Jaeger LeCoultre watch only has an MSRP of about $4000, the most expensive Jaeger LeCoultre watch ever sold far exceeded that of Audemars Piguet. JLC has created some highly complicated watches over the years. Many would be the type of timepiece you would only see in a museum and not ever wear. A good example would be the Jaeger LeCoultre Hybris Mechanica Grande Sonnerie (in the above video) which sold for around $2,500,000.
Browse new watches from these two brands using the buttons below.
Resale Value
Which brand holds its value best Audemars Piguet or Jaeger LeCoultre? In the pre-owned market, when it comes to buying or even selling a used watch, the resale value is important. Some brands have a higher than average resale value and some don't. The resale value is always determined on a watch by watch basis using many factors but there is always an average worth looking at for a brand.
A new AP is not as easy to get as it used to be. Even a pre-owned Audemars Piguet watch is becoming harder to get and because of many reasons which also include basic factors like supply and demand, an AP watch will typically have a higher average resale value compared to a preowned Jaeger LeCoultre watch. You can browse some pre-owned watches from either brand using the buttons below.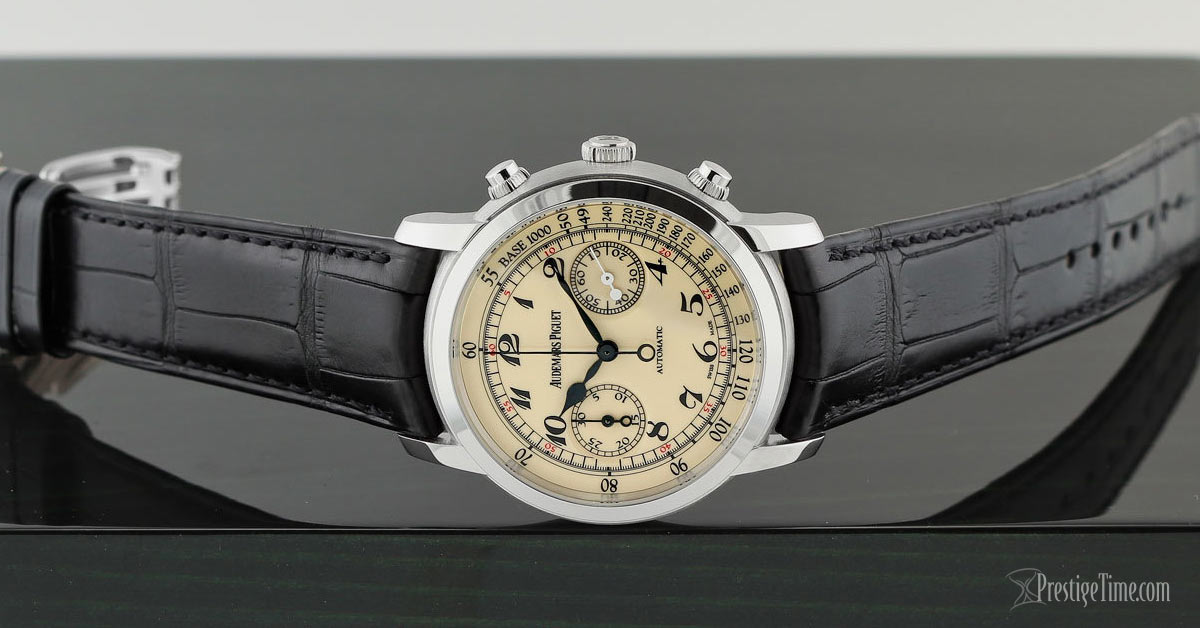 Accuracy
Which is more accurate an AP watch or a JLC watch? The subject of accuracy is easier to digest with brands that submit their calibers to COSC for a COSC certification or another 3rd party lab such as METAS. Neither JLC nor AP do this. There are only a few brands out there which not only meet but consistently outperform COSC Chronometer -4/+6 seconds per day standards for precision. A good example is Omega with the Master Chronometer and Rolex with the Superlative Chronometer designations.
The real irony is that both JLC and AP are considered more upper market brands compared to these other two brands and neither of them sends all of their watches in for a Chronometer designation from COSC. There are some exceptions such as the Jules Audemars Chronometer, for example.
On the other hand, Jaeger LeCoultre conducts the most thorough in-house testing in the industry known as the 1000-hour control. This originally began with their Master series and eventually found its way into more and more of their watches. While they claim that their calibers can meet or possibly exceed COSC standards, those claims have not been substantiated by a 3rd party lab such as COSC or METAS.
In some cases, such as the JLC Master Grande Tradition Tourbillon Cylindrique Quantieme Perpetual (featured in the main image of this article) which runs on the JLC caliber 985 (below), it is the most accurate perpetual calendar tourbillon movement in the world. With these two brands, the precision can be different from one movement to the next.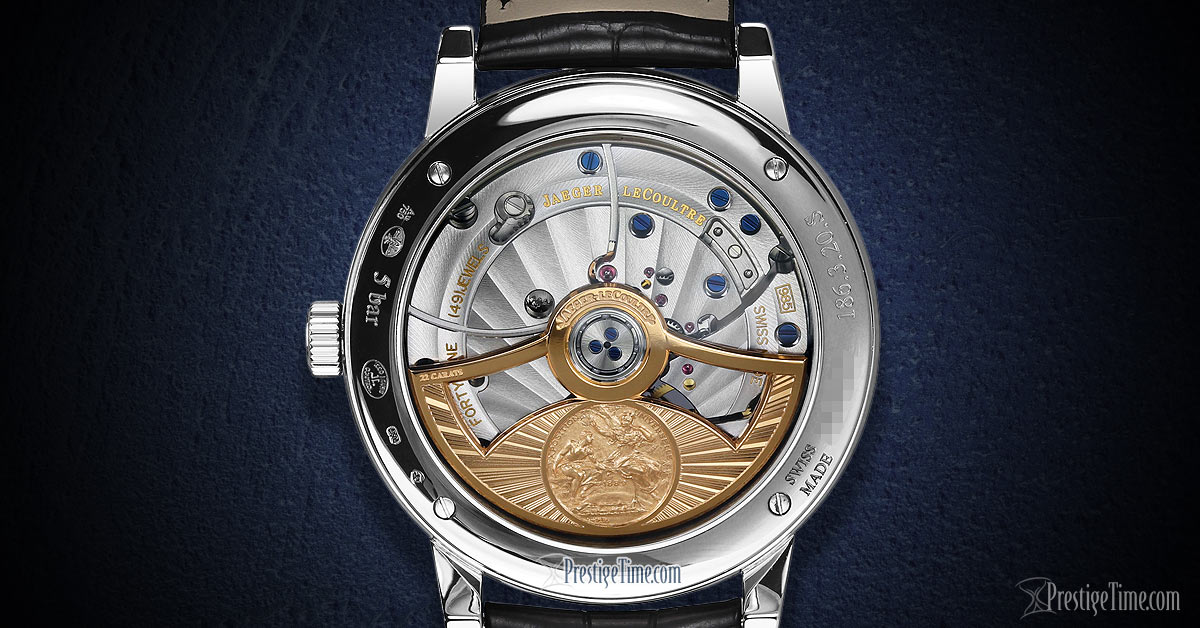 Craftsmanship
Both Audemars Piguet and Jaeger-LeCoultre are master watchmakers and have highly noteworthy craftsmanship. Their calibers are finished to perfection before leaving the manufacturer. They take their craft very seriously and this is reflected on the level of perfection you can expect from their watches.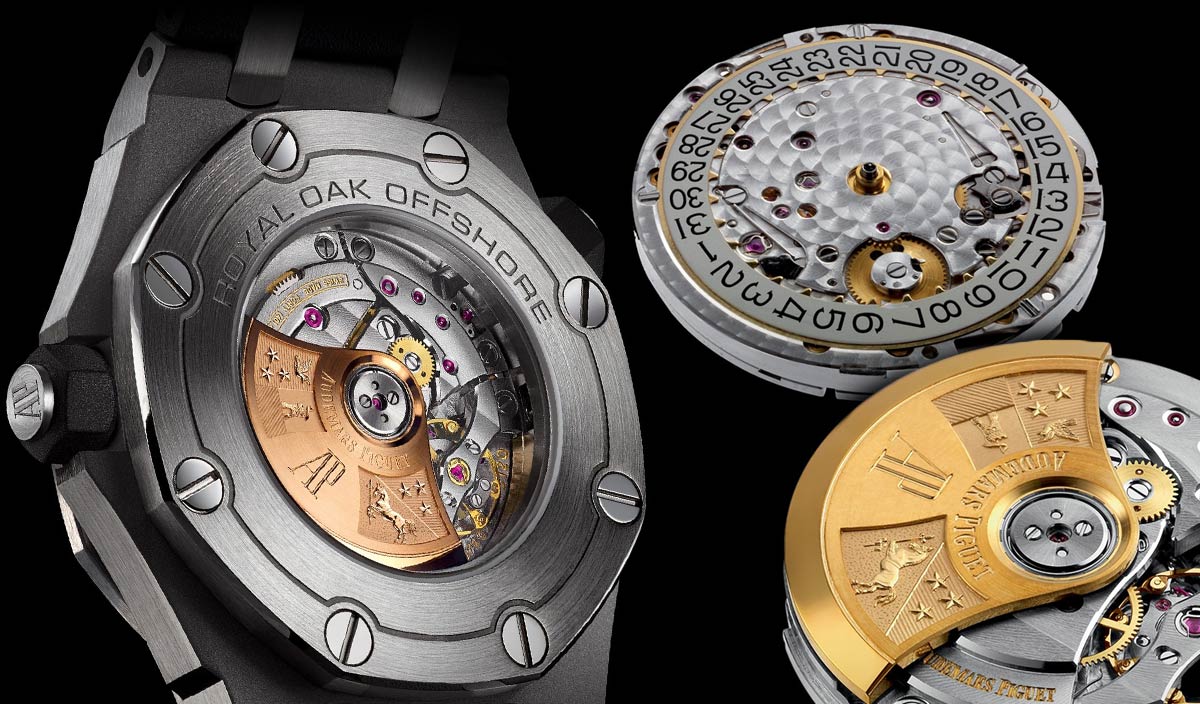 Having said that, an average AP caliber is usually more ornate looking than an average JLC movement with the exception of some of JLC's higher-end watches where they really go the extra mile in terms of the ornate detailing, finishing, and engraving.
Warranty
Warranties differ from brand to brand and until recently, few if any luxury watchmakers offered more than a 2-year warranty. Luckily, both Jaeger-LeCoultre and Audemars Piguet offer a longer warranty period than most other watchmakers. This involves you having to sign up and register your watch on their website to receive the extended warranty. Jaeger LeCoultre has an 8-year warranty while Audemars Piguet offers a 5-year warranty.
Browse these two brands using the buttons below.