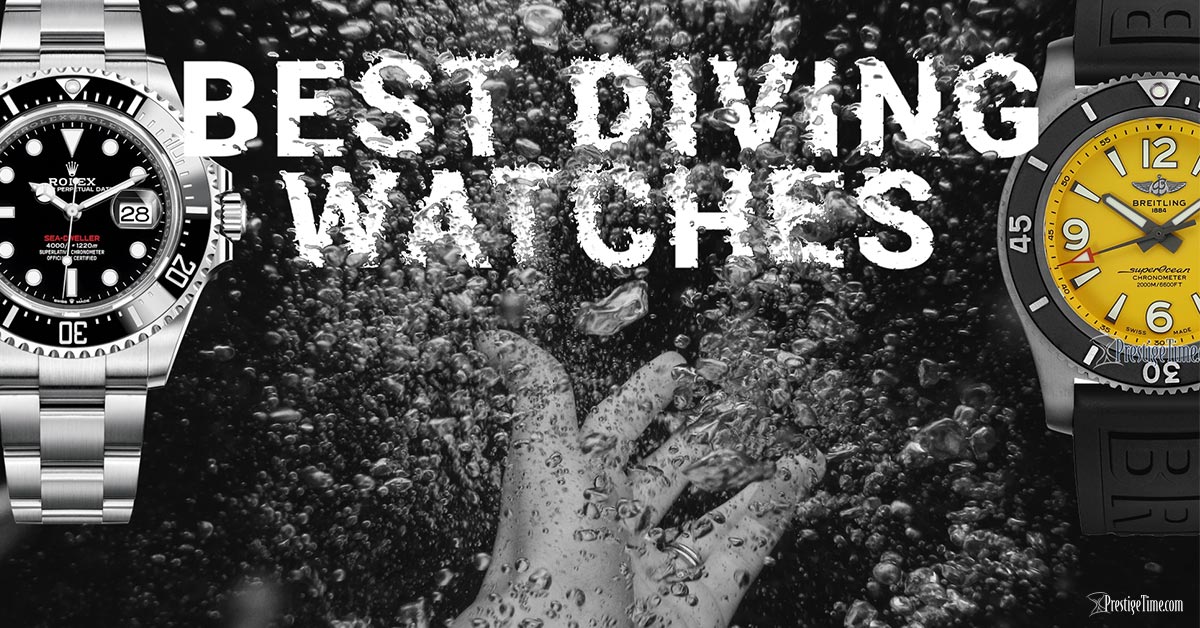 14 Best Diver's Watches From Some Rock-Solid Brands
Let's look at some of the best-selling diving watches from top brands in the Swiss watch industry.
14 of The Best Diver's Watches From Some Rock-Solid Brands
There are many excellent diving watches out there from just about every top Swiss watch brand. However, the price of many of these can be astronomical for the uninitiated. Today we're making a comprehensive list of some of the best-selling Swiss-made diver's watches from some of the most recognized and respected brands in the watch industry.
This list is not compiled in any specific order. However, in it, you will find at least one water-resistant diving watch which will be perfect for just about anyone. Furthermore, this is not a list of the world's best diving watches. Rather, it is a list of affordably priced and reliable dive watches from recognized Swiss luxury watch brands.
Do you need to be a professional diver to wear one of these? Absolutely not. In fact, most people that wear these types of watches are just everyday people that want a durable watch for everyday use with ample water resistance. These don't just look good on your wrist; they also handle the waves well.