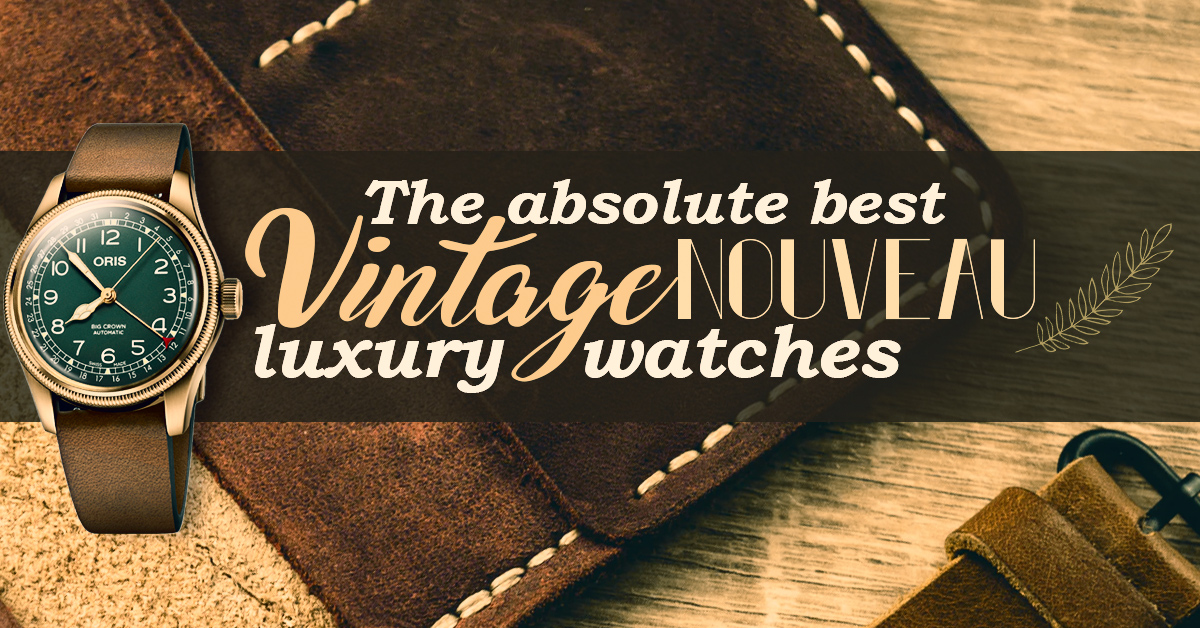 Best-Selling Vintage-Style Luxury Watches
We've all noticed the uptick in vintage-looking watches released from the world's hottest luxury watchmakers. Let's look at the most popular vintage-style luxury watches.
While many watchmakers have been releasing models that have a distinctively vintage appearance. Others are creating entire collections dedicated to this growing vintage-inspired watch trend.
What exactly makes a watch have the vintage look? For starters (and please note that this is not a set rule for all vintage-style watches) you will find earth-tones in the color pallet of the design. In many cases, this would be brown, beige, green and such. Another design element that would indicate vintage but can also be found on many other new and more modern watches is a gradient dial (also known as  fumé watch dial). Specific materials are also associated with the vintage-inspired look. You will find that many of the most vintage-looking new watches have bronze watch cases and buckles and this is not just because of how it looks but more importantly how the material ages. With oxidation, it develops a patina.
Let's begin with some of the most obvious ones such as the following
This collection contains over 60 models of watches of different types with the vintage-inspired look. Mind you, the mechanics on the inside of the watch are up-to-the-minute and as today as it gets. This collection features watches for aviators and pilots such as the BR V1-92, diver's watches with water-resistant cases, sporty vintage chronograph watches and classic models. An interesting example is a WW1 inspired collection called the Bell & Ross Vintage WW1.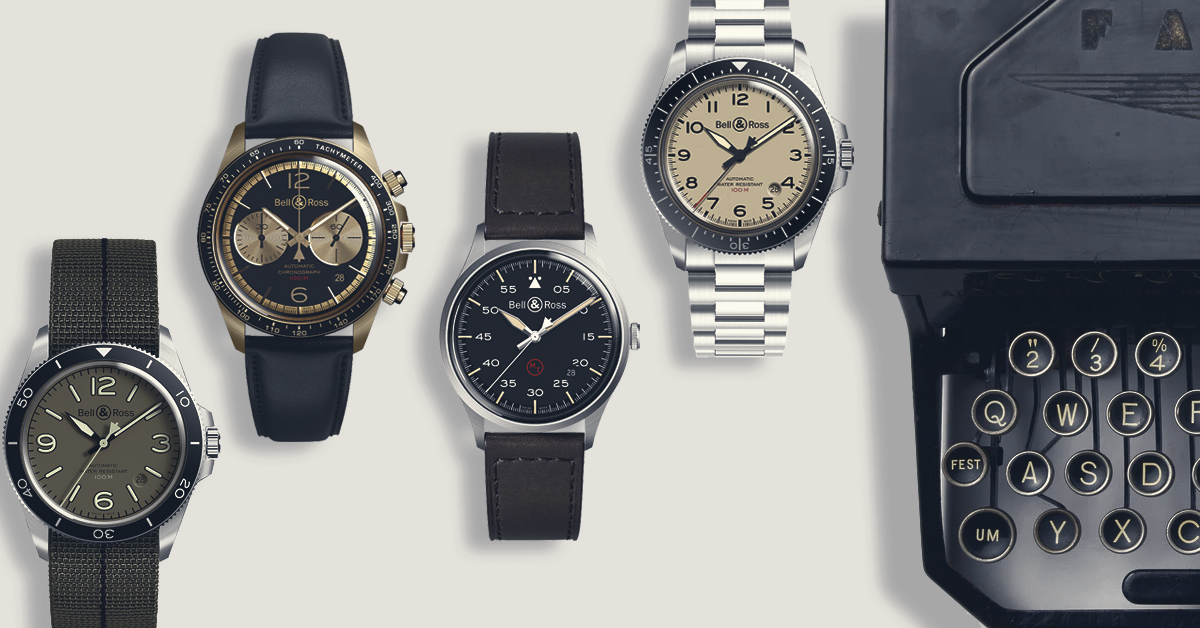 This luxury watchmaker from Glashutte, the famous watchmaking town in the Saxon region of Germany has a unique vintage collection that is separated into several era-specific series. Series such as the Glashutte Original Senator Sixties, Senator Seventies Panorama Date, and Chronograph version, Senator Sixties Panorama Date, and Senator Sixties Chronograph are excellent examples of how they do luxury vintage inspired watches in Germany.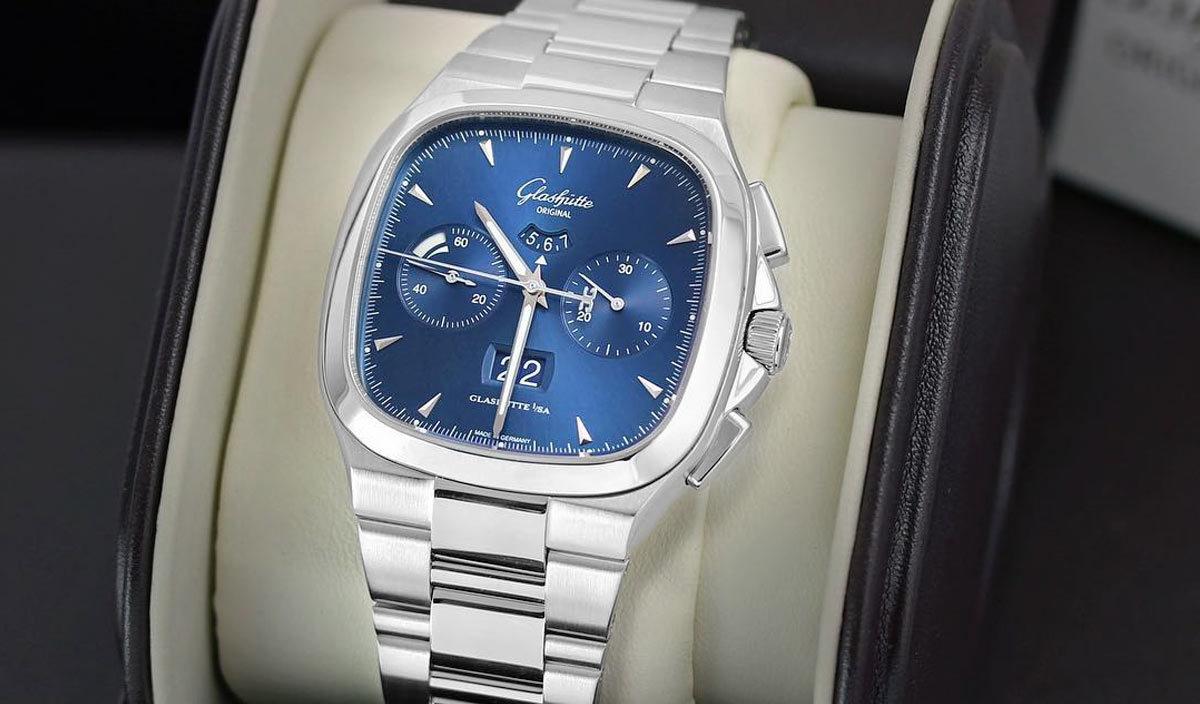 While this collection doesn't scream "old-fashioned" the way many of the other collections do, it would be a disservice to not mention the Vintage 1945 Collection from GP. They are perhaps one of the first that spearheaded what is now a huge trend. This collection features rectangular shaped watches and chronographs that don't necessarily follow the cliché vintage design elements but nonetheless have that look of yesteryear. Another collection that evokes an ocular image of an era long gone is the Girard-Perregaux 1966 collection.
This collection was born in an era that screamed vintage. One especially noteworthy model that everyone and their cousin is always trying to get their hands on is the IWC Le Petit Price model# iw377714, a 1940s-era inspired model has some tremendous history behind it and helped to make this this collection very popular. In fact, most of the watches in this collection are vintage-inspired. Have a look at some of the best IWC Pilot watches and see for yourself.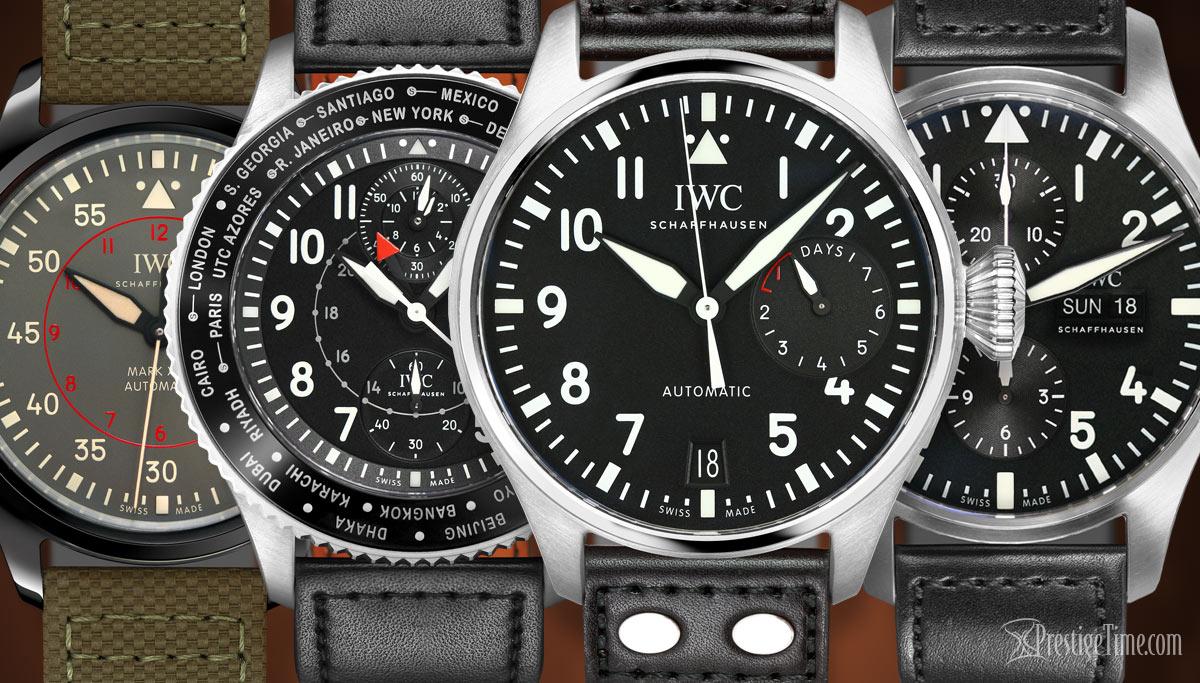 This is a collection that made vintage inspired watches before vintage was even a thing. So much so that it has not just become an archetype for TAG Heuer, it has become one of their most, if not their most iconic watches. It evokes an era where Steve McQueen was all the rage and motor racing was still one of America's favorite pastimes before the advent of social media and the opiate of the masses took over.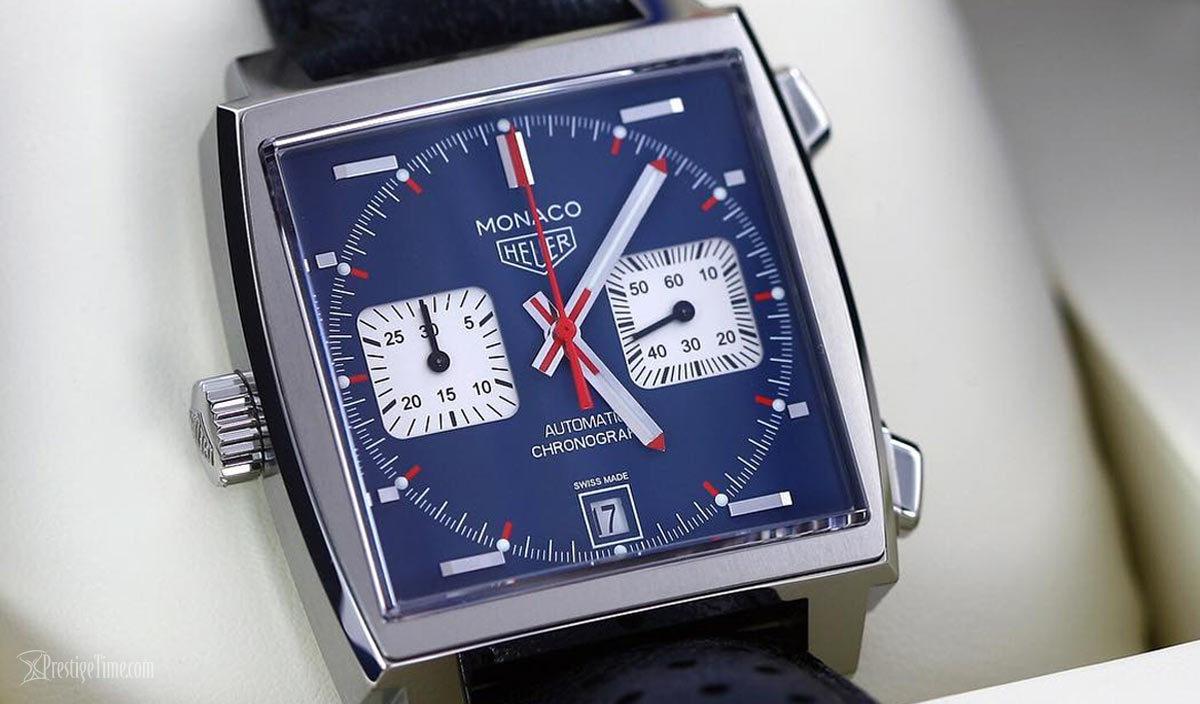 From that iconic moment in 1969 when Apollo 11 touched down on the lunar surface to this very day, there has been a reminder in the watch industry that our species can reach unthinkable heights. The Omega Speedmaster Moonwatch has been an iconic watch for the past 60 years and served as a reminder of a time when the United States was actually united in awe of our tremendous achievements as a nation and to this day is one of the most recognizable of vintage inspired watches. Omega recently released a 1957 Trilogy mini-series of watches celebrating the year whey released three of their most famous watches that all were released in the year 1957. Needles to say they carry a very vintage vibe. 
Jaeger LeCoultre is one of those brands that is certainly understated in terms of how much horology they have under their belt. They are exceptional watchmakers that can handle all sorts of high-horology watches and have some of the best testing standards in the business with their 1000-hour control test. They recently released the Polaris collection that highlights everything they stand for as a luxury watchmaker, while at the same time, giving it a tasteful vintage twist, in terms of aesthetics.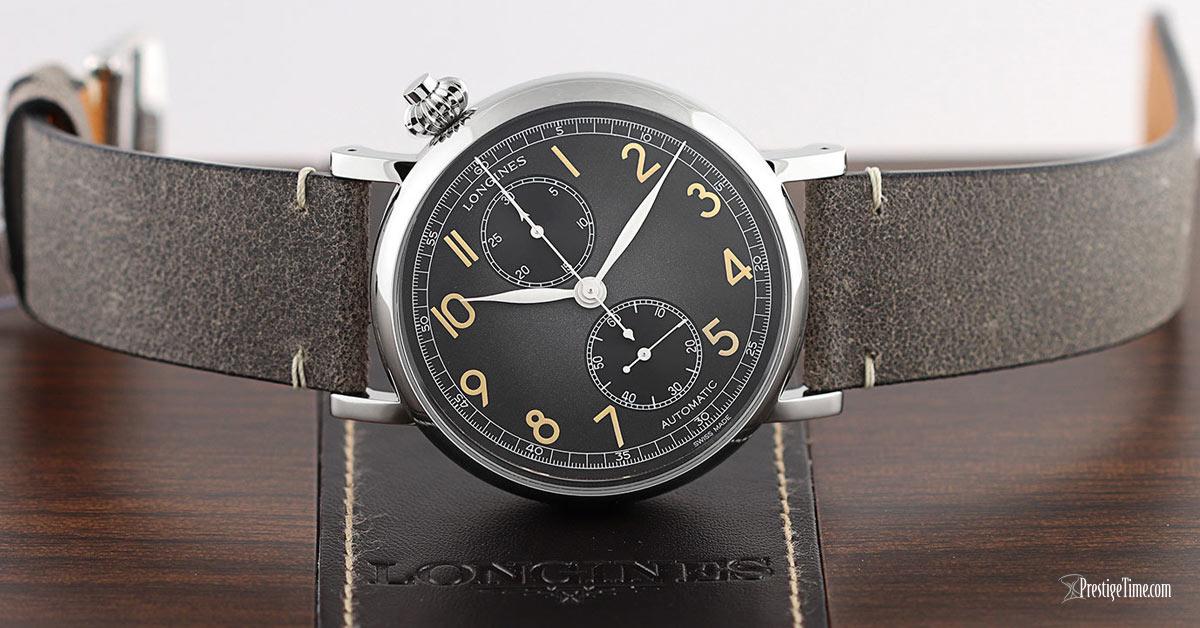 The Heritage collection from Longines has numerous series within it that are about as vintage-looking as you can get get. These series include the Heritage Chronograph, Legend Diver Automatic, Heritage Classic, Heritage Skin Diver, Heritage Avigation, and Longines Classic 1832.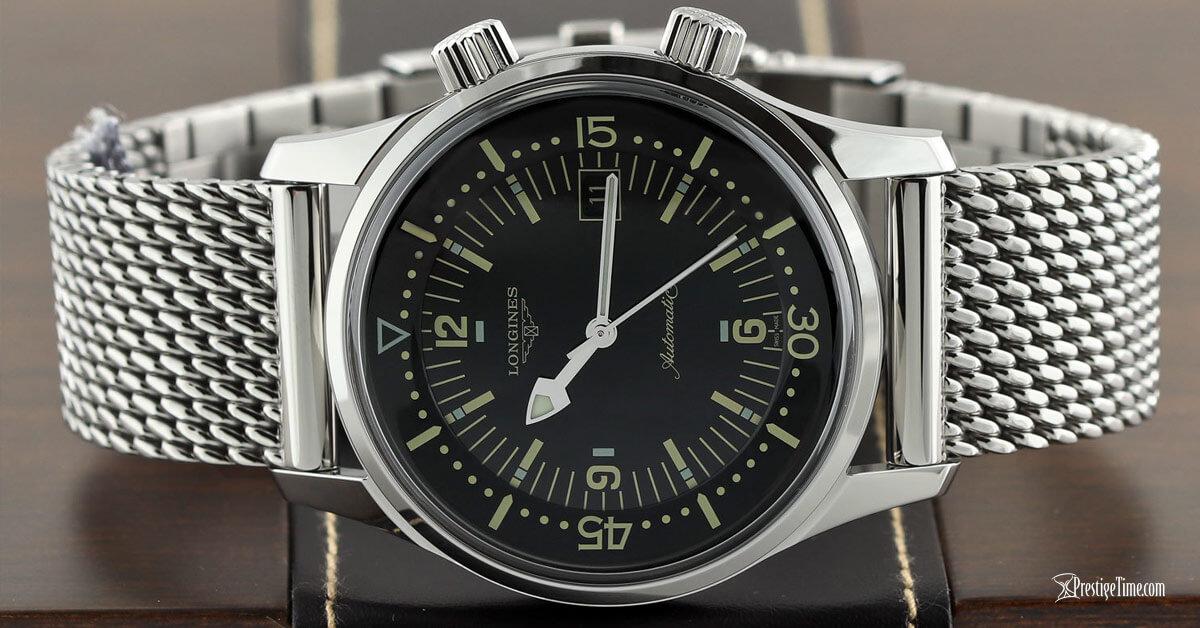 It is not often that you can say an entire brand has its roots in the vintage look, but this is absolutely the case with NOMOS Glashutte, a young upstart of a watchmaker from the town of Glashutte; a German watchmaking town that brings forth the best and brightest the country can offer the industry. NOMOS is a brand that is built on the principles of the Bauhaus design school that was extremely popular from around 1919 to the 1930s. The look from that era can clearly be seen in nearly all of their timepieces. One thing NOMOS achieved is that they kept that unmistakable vintage vibe while making the watches look relevant, new, cool, and exciting.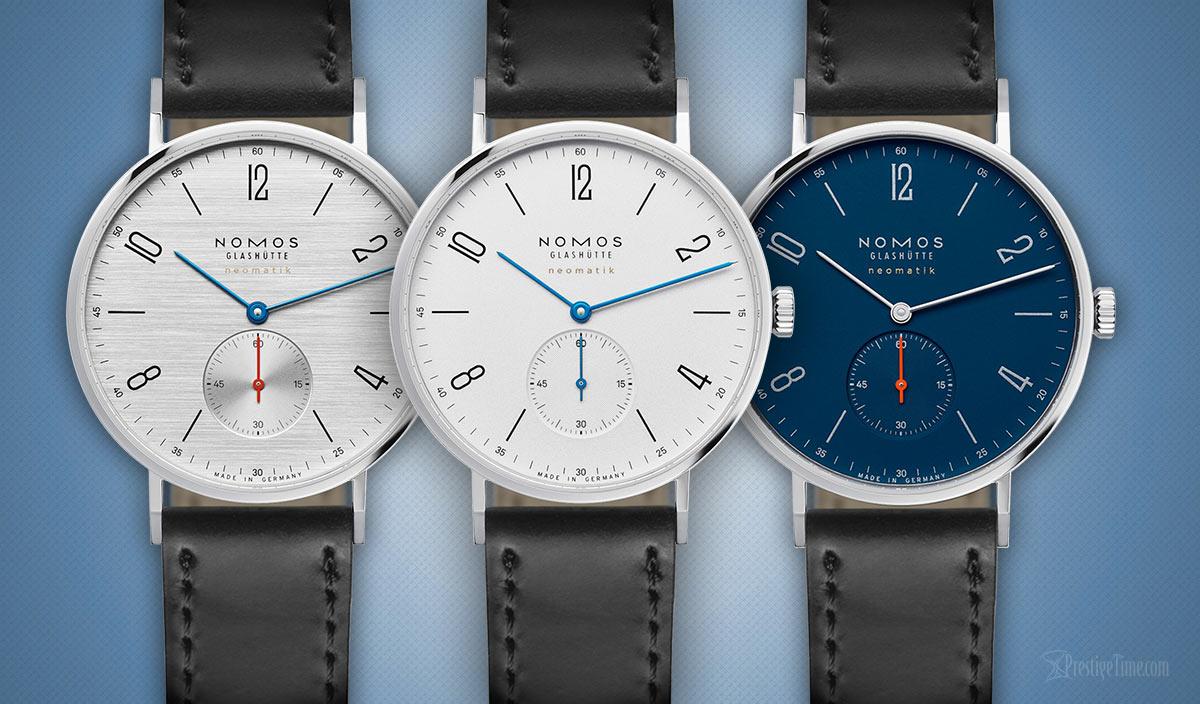 This is one of the most vintage heavy collections of Oris watches that you can find. Everything from green dials to earth-toned leather or suede watch bands, bronze cases, bronze bezel rings, the coined edge of the bezel. Even the dial colors reflect an era where things seemed less saturated and less vibrant. While this is not the only collection from Oris that has vintage vibes, it is certainly one of the most popular.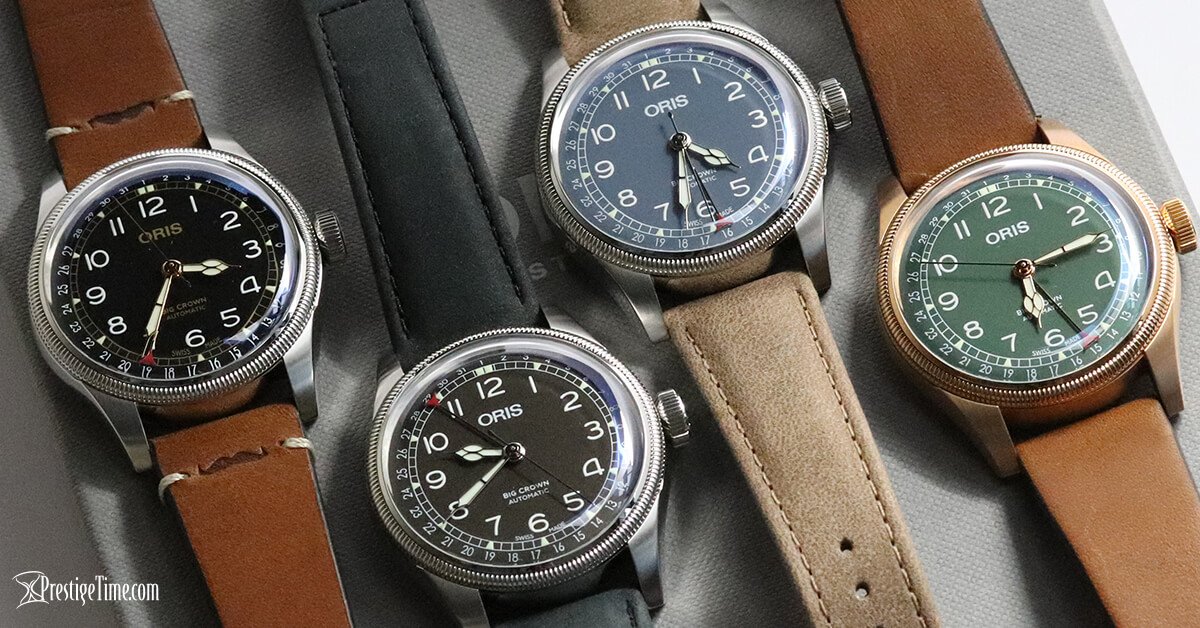 The TAG Heuer Autavia collection is a vintage looking collection that is a re-issue of a vintage watch with all new guts.  In incorporates many vintage design elements such as bronze cases, gradient dials, all the while very Heuer-esque.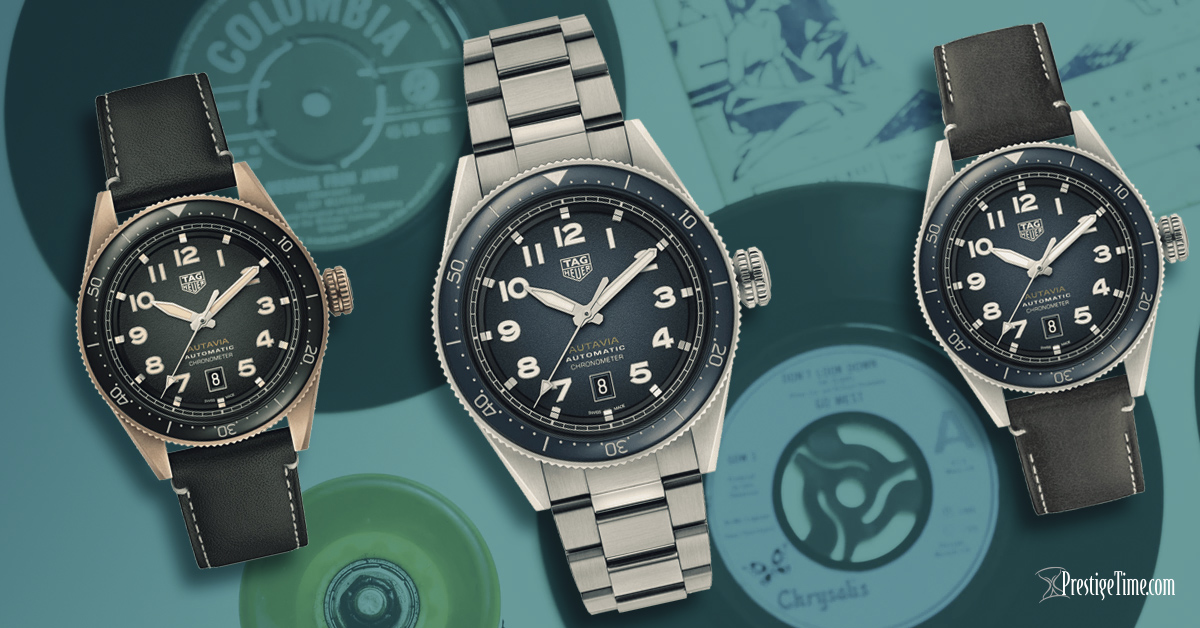 The Black Bay collection from Tudor is one of the few Vintage Nouveau collections from the more affordable brand owned by Rolex. Another one would be the Black Bay Fifty Eight. In fact, like NOMOS mentioned earlier, the whole brand, for the most part, is filled with watches that have a very distinctively vintage look.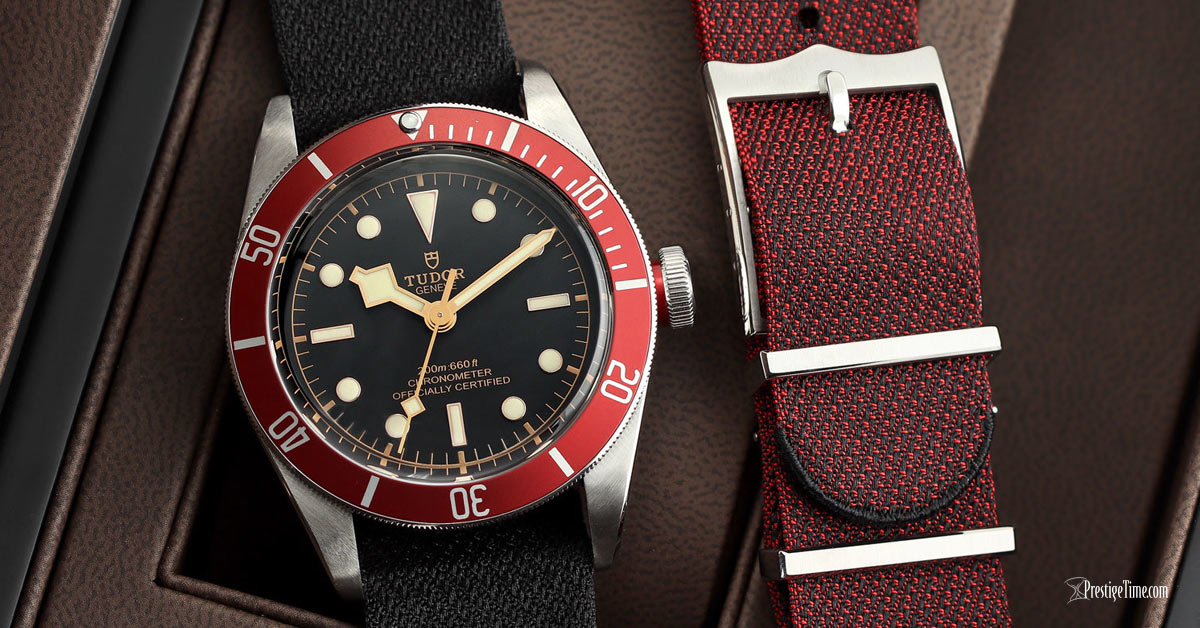 Zenith is another historical brand that has their roots firmly planted in the past with their eye to the future, but some of their aesthetical design choices are indicative of the not-so-distant past. The Pilot Type 20 series and Pilot Type 20 Chronograph, powered by the in-house Zenith El Primero 4069 movement are excellent examples of vintage watches. Many with distressed bronze cases, soft sueded or fabric straps with accent color stitching. A few models in this collection even feature a gradient green dial. There's even a Rolling Stones limited edition reminiscent of the era when rock and roll was all the rage, and the world was seeing massive political changes and power shifts.