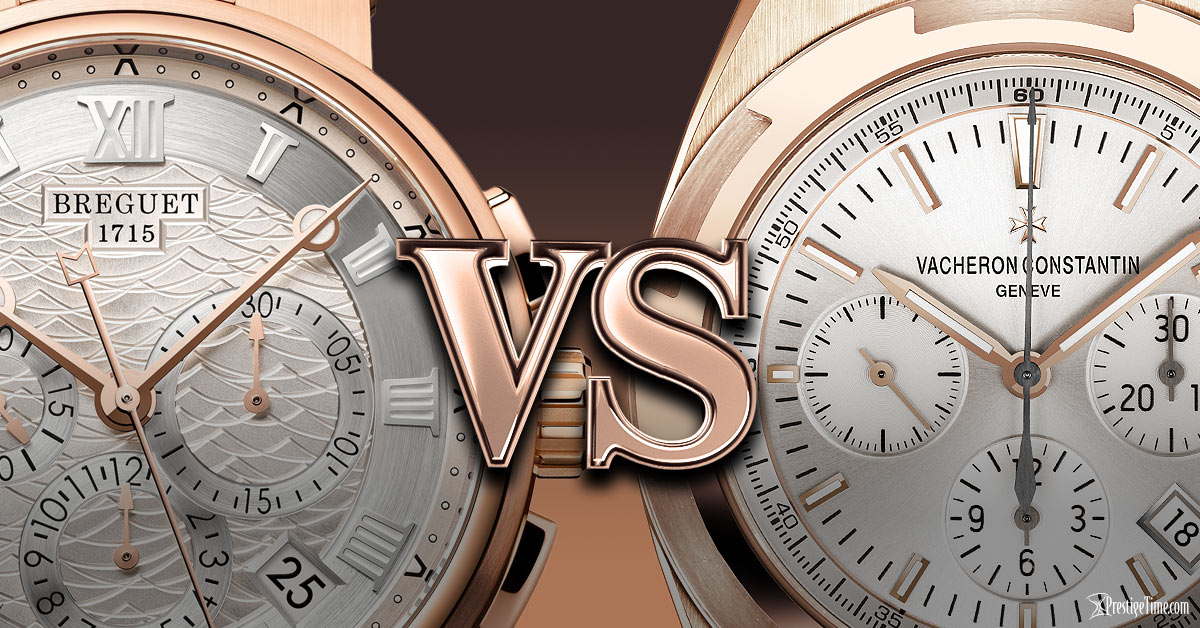 Breguet vs Vacheron Constantin
Two of the most prestigious brands go head to head. Let's compare Breguet VS Vacheron Constantin watches to see how they measure up to one another.
There are brands that just about everyone knows like Omega and Rolex. Then there are luxury brands like Breguet or Vacheron. These are reserved for those who are in the know when it comes to prestigious high horology watches and the brands that make these works of mechanical art.
When we are asked questions like: "Which brand is better, Vacheron or Breguet?".  We are compelled to sometimes give our own preference but there are several things to consider when asked such a question so that one can provide an honest, unbiased answer.
Firstly, let's determine in which context this question is asked.
Clearly, there are lots of angles from which "What's better Breguet or Vacheron?" can be asked. We will make sure to cover the most common of them all. In this in-depth comparison and review on the subject.
A Brief History
Both Vacheron and Breguet are highly respected watchmakers and have been in the business for what seems to be forever. We're talking mid to late 1700s for each of them. While Vacheron is only about 20 years older than Breguet, once you go back that far, what's an extra 20 years?
These two brands are watchmakers that came into the business well before the market plateaued and reached the point of maturity that it sees today. Through their numerous innovations and inventiveness, they have both made immense contributions to watchmaking and are therefore very respected by both collectors and the watchmaking industry for their historical significance and expertise.
Fame & Recognition
In terms of brand recognition and brand value, they are very close with a slight advantage to Breguet's watches whose watches can easily be spotted by their unique hands and signature coined edged cases. According to Interbrand, (a brand valuation agency that produces reports on various brands from different countries) Breguet has a brand value of 1,004 Million CHF compared to Vacheron which is estimated at 809 Million CHF (Swiss Francs).
This makes Breguet the 6th most recognizable Swiss watch brand and Vacheron is the 9th with only Audemars Piguet (an upper-market brand) and Tissot (a lower-market brand) separating them at the 7th and 8th positions*.
*Source: Most Valuable Swiss Brands by Interbrand, an agency that measures brand value.
Price
Both brands are expensive brands by any stretch of the word. However, an entry-level watch from Breguet has a retail value of around $9,500 whereas an entry-level watch from Vacheron would start at $13,500 for a women's quartz watch, and the most affordable men's automatic model starts at around $10,900 retail.
Both brands have some bespoke models that go from 6-figure price tags into the millions such as their most complicated models which are typically museum pieces and never actually worn by anyone.
Of course, these are the manufacturer's suggested retail prices and both Breguet watches and Vacheron watches can be found selling for significantly less at PrestigeTime.com by using the buttons below.
High-Horology & Tradecraft
Breguet's claim to fame is the invention of the Tourbillon complication but has also been credited with making improvements to the self-winding rotor used in automatic watches.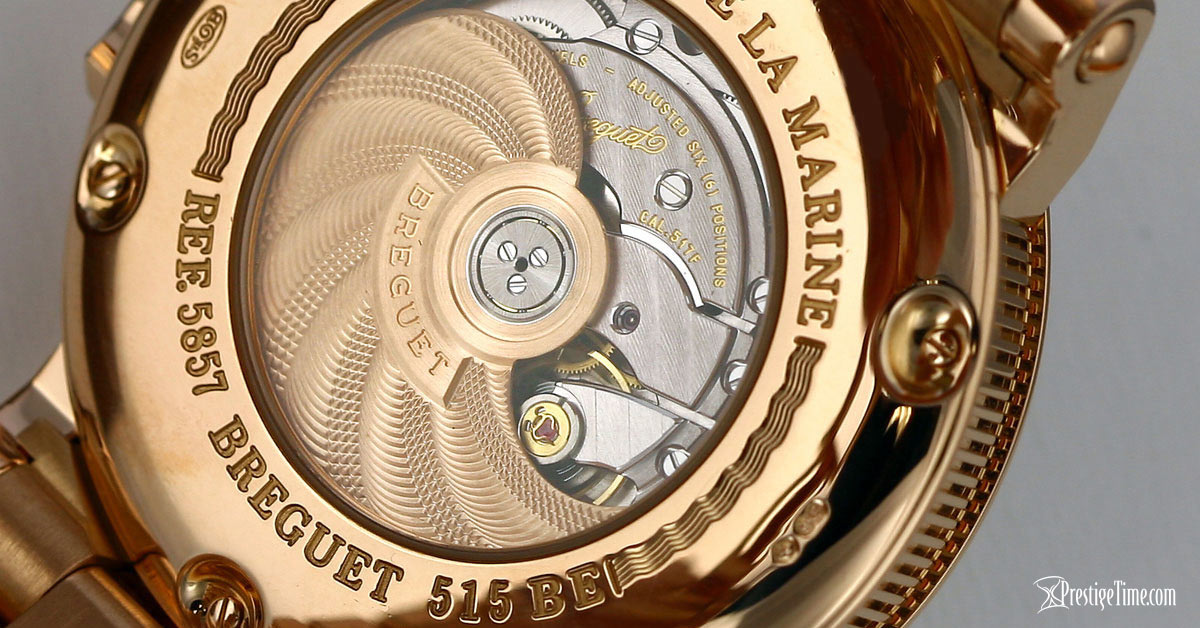 Between the years 1783 and 1827 Breguet was credited for creating the most complicated watch ever created for Marie Antoinette and remains to this day one of the most complicated pocketwatches ever created. Breguet has produced watches for many royals in Europe including Empress Josephine, Napoleon Bonaparte, and Carolin Murat who was the Queen of Naples.
Vacheron has also been supplying royalty with watches such as the pocket watch which was owned by King Farouk I of Egypt, and like Breguet Napoleon also owned one of their pieces. More notably, only a few years ago Vacheron created the most complicated watch ever created; the one-of-a-kind reference # 57260 which contained 57 different complications and was estimated at an $8 million value. Of course, these achievements greatly contribute to a brand's prestige but Vacheron watches also bear the very prestigious Geneva Seal, a hallmark reserved for only Geneva's finest watches.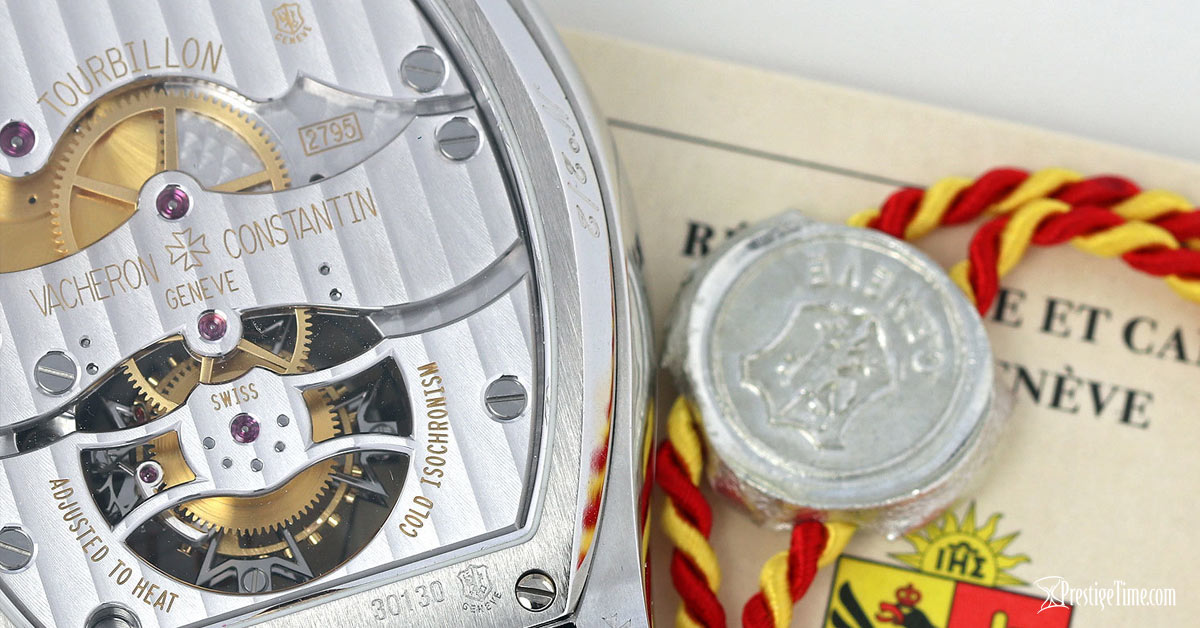 Prestige
Most watch enthusiasts would say that in terms of brand prestige, Vacheron is a step or two higher than Breguet. Vacheron is one of the three brands known as the "Holy Trinity" in watchmaking. This trinity also includes watchmakers Audemars Piguet mentioned earlier and a brand whose name speaks for itself; Patek Philippe.
There are constant debates in the watch collecting community over which brands would come next. However, Patek, AP, and Vacheron are the three most undisputed best-in-the-business Swiss brands. Some even argue that A. Lange Söhne should also be included if only they were a Swiss brand. So Vacheron wins over Breguet regarding prestige.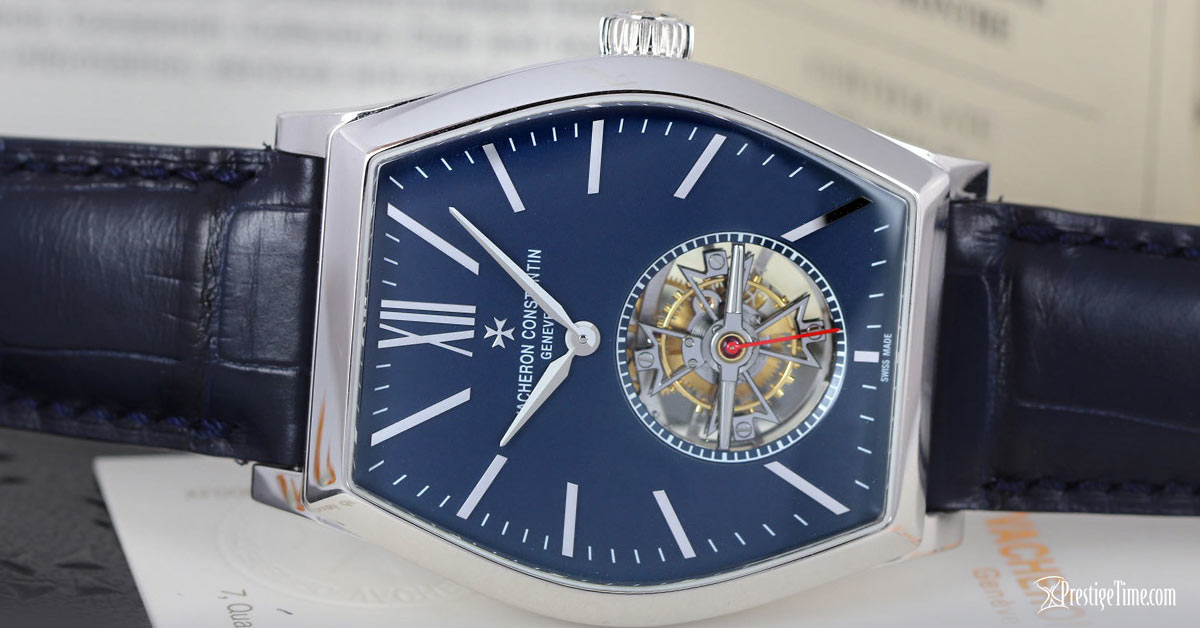 Warranty
Both brands offer a basic 2-year warranty. However, many of the brands that like Vacheron are under the Richmont Group (such as IWC, Jaeger-LeCoultre, Piaget, and Panerai, etc.) are starting to offer an extended warranty when you register online with the company. This essentially adds several years more to your existing manufacturer's warranty. It is believed that all the watch brands under the Richmont group will soon have this longer warranty or a version of it.
Retail Prices VS Resale Value (Pre-owned Market Prices)
When it comes time to buy a new Vacheron watch you won't be able to find as steep of a discount as a Breguet watch. Vacheron is a brand of high-end watches and is a more exclusive brand. Breguet is also high-end but simply more available.
Supply and demand made it so that Vacheron is just a more scarce and more valuable watch both when purchased new or when bought on the pre-owned market. If you are asking: "Which brand holds its value better, Breguet or Vacheron?" the answer is Vacheron.
Summary
In a nutshell: both brands are old brands from the 1700s and very well-respected though Vacheron is about 20 years older than Breguet. However, being that one of the big three watch brands in the "Holy Trinity" is Vacheron, it puts them in a different league than Breguet. Breguet's watches are easier to obtain and are less expensive and don't hold their value as well as Vacheron watches.
Use the buttons below to browse watches from either of these two brands: