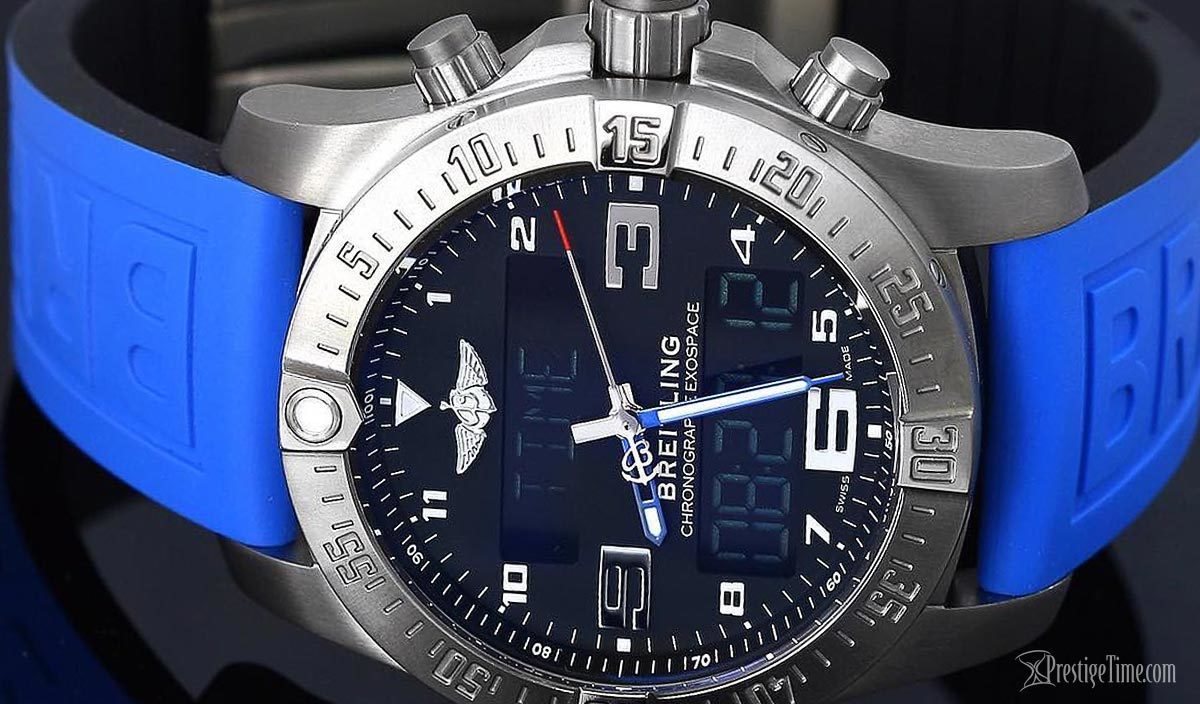 A Breitling Smartwatch? Read Our Exospace B55 Review
A whole new type of professional smartwatch …just for pilots.
With technology always evolving and people becoming more and more dependent on their phones, it allowed for a whole new genre of smartwatches to emerge. The Breitling B55 smartwatch is a mechanical watch and digital wingman for the professional pilot who needs mission-critical and flight information at his fingertips. So why wear this smartwatch and how is it different from all other smartwatches? Good question. Just keep reading and you'll find out exactly why.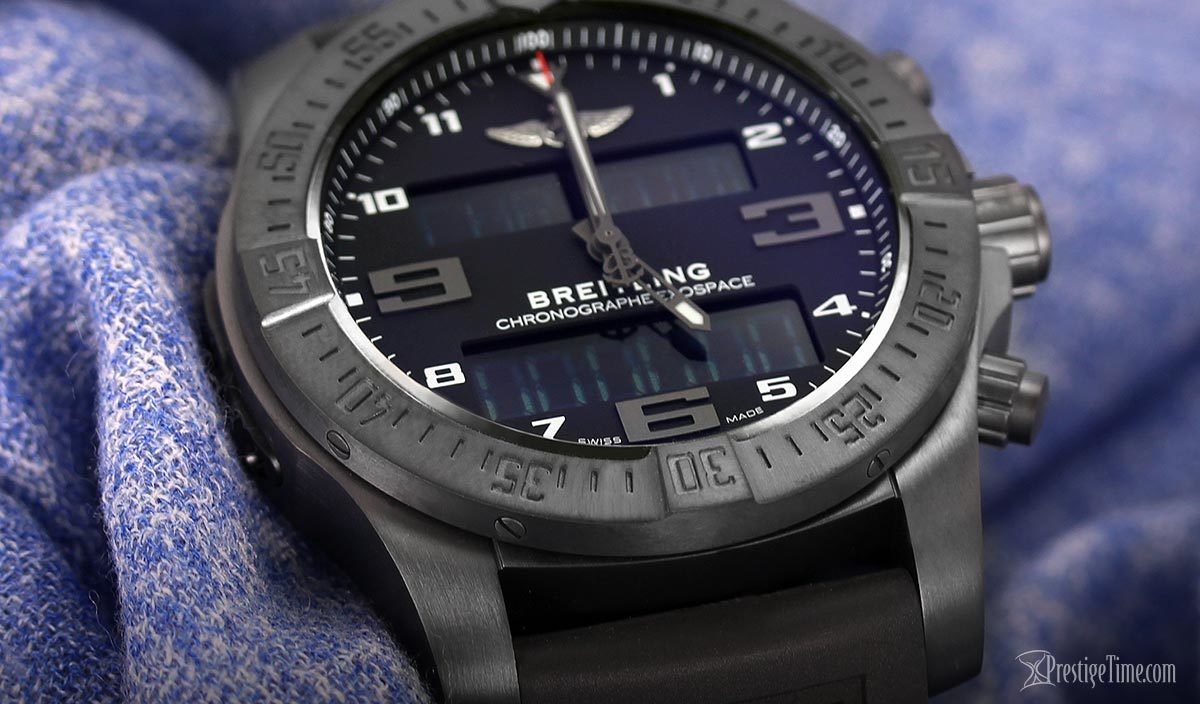 What makes the Breitling Exospace B55 smartwatch unique?
They approached their engineering and design of the Exospace B55 from a completely different perspective than any traditional smartwatch in the world. While most smartwatches are an extension of your smartphone, the Breitling Exospace B55 and the mobile app turns the smartphone's app into an extension of the watch allowing you to easily do many professional functions on the dial that would take more time to do on the watch such as switch time zones, set alarms, set timers, and the various chronograph functions automatically correct the time and many more. What's most impressive is that the watch employs digital as well as analog/mechanical readouts and is perfect for many things besides flying, such as yachting, search and rescue ops, and more.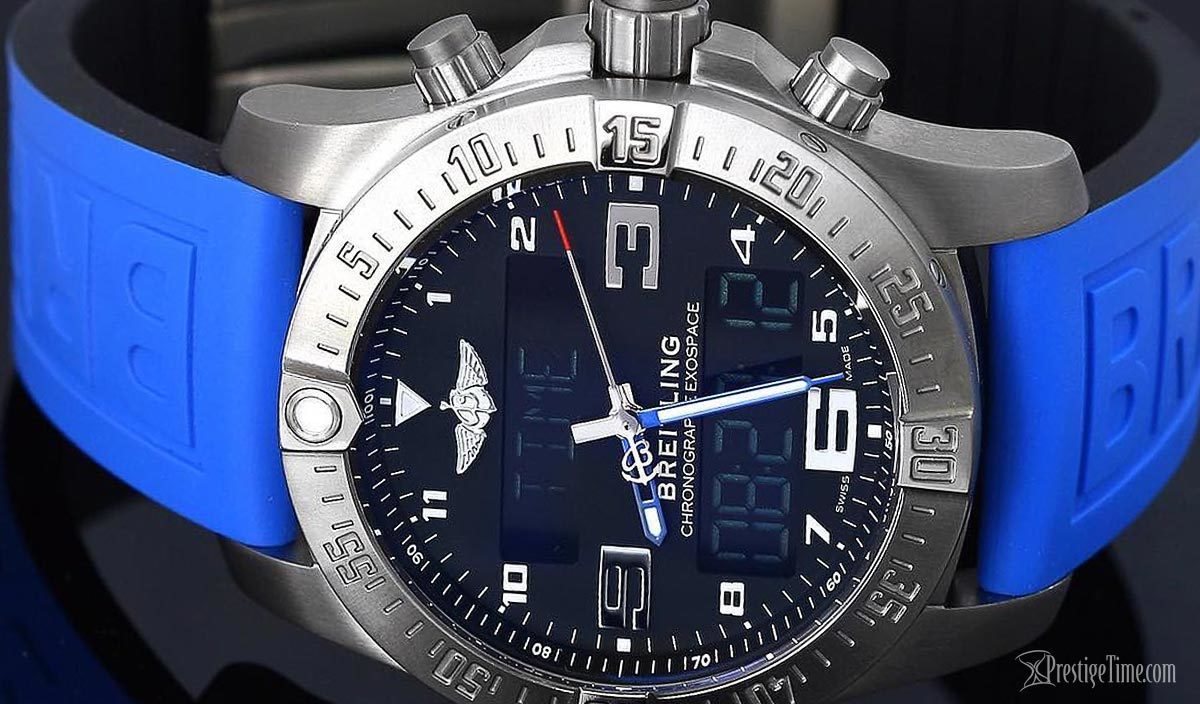 This is a watch designed for aviation professionals of the highest degree. Some of these aviation perks include the features in  Breitling's Exospace mobile app for Android and the iOS version of the Breitling Exospace App for Apple iPhones which allow the watch to advanced flight timing such as the Chrono Flight function which can record the aircraft's block time. This means it can measure every step of a flight or mission such as the block off, takeoff, flight time, landing time, and block on time. In addition, it can time your laps, count-up timers, countdown timers, and more.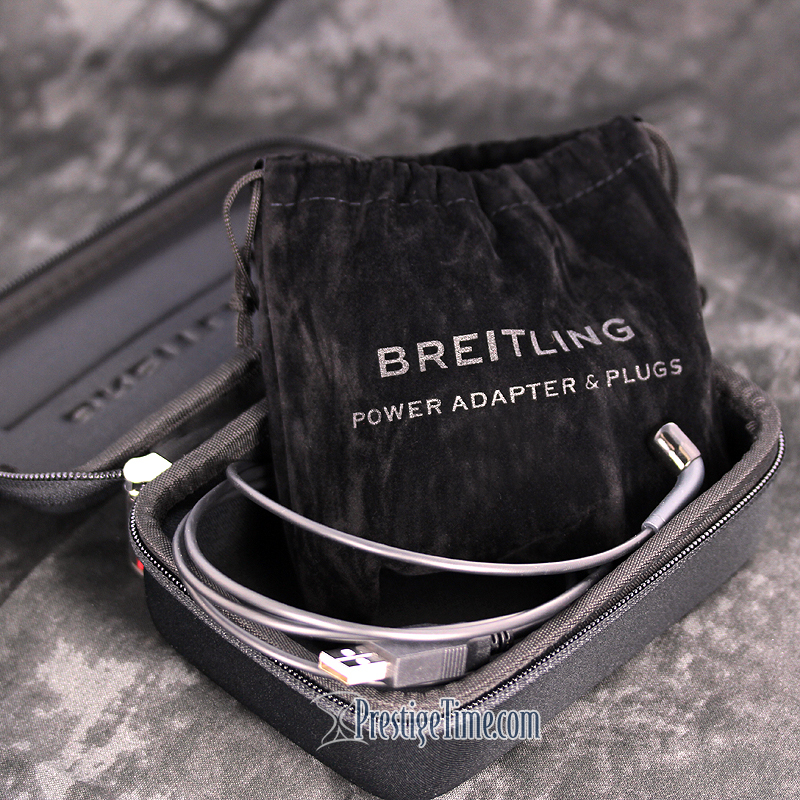 On the mechanical side of things, this watch uses Breitling's in-house B55 thermo-compensated SuperQuartz movement which is up to 10 times more accurate than a standard quartz movement. This type of accuracy is the type of feature that earned its COSC certified chronometer designation. This new Breitling smartwatch uses a customized lithium-ion rechargeable battery and can be recharged with the charging chord which uses a unique magnetic connector that attaches to the charging port at the 9 o'clock position on the side of the watch's black titanium case.
The connectivity is allowed through the use of BLE which stands for Bluetooth Low Energy. This connection is used for data transfer, wireless synchronization as well as remote settings such as the date and automatic UTC time correction in addition to the standard notifications that smartwatches are great for such as call notifications.
Some new interesting features besides a timer include a built-in inclinometer that intelligently knows when the watch is being tilted to a 35° angle, the angle used to check the time on one's wrist. When tilted to a 35-degree angle, the high-intensity LCD backlights kick-in for maximum visibility and they then shut off when the watch is not being checked so as to not disrupt the pilot's visibility by creating unnecessary reflections in the windshield of the cockpit.
Breitling Exospace B55 Smartwatch Review: Functions
The remarkable thing about the Breitling Exospace B55 smartwatch and mobile app is the number of complications that it has. Here is a full list of the watch complications included:
Digital perpetual calendar
Chronograph/stopwatch with up to 1/100th of a second - maximum stopwatch timing duration 99:59:59 hours
Flyback chronograph function
Optional alarm
Flight: Take-off/Landing & flight time log
High-intensity LCD backlights with an automatic switch-on option when the watch is at a 35° tilt angle
Electronic tachymeter
7 daily alarms
GMT/2nd Time-Zone
12/24-hour watch display capabilities for the digital time display
MET: Mission elapsed time
Countdown to mission start
Count-up for elapsed time
Battery EOL (End Of Life) indicator
All in all, this is possibly one of the best watches from a recognized Swiss watchmaker in terms of being equipped with the tech that aviation professionals and pilots were all waiting for and can be another star on the board for Breitling's watches and instruments for professionals. This model comes on a rubber strap embossed with the watchmaker's logo. The B55 Exospace has a uni-directional rotating bezel,