Cartier Tank Watches Review: the anatomy of an iconic series
Let's take a close look at Cartier's iconic Tank watches
Building a Tank to last forever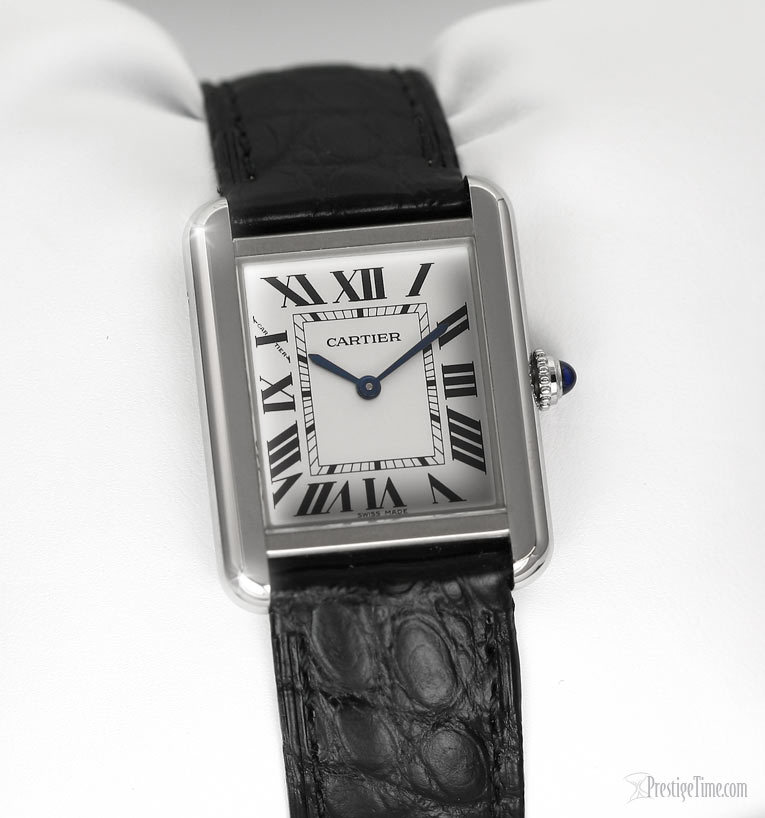 It's no secret that the inspiration behind the shape of the tank watch series was an actual tank; a WW1 Renault tank to be specific. With many iconic figures such as Andy Warhol wearing this iconic watch it's no surprise that this series is still going almost 100 years strong. That type of longevity is a testament to the type of watch this is. While Jaeger LeCoultre is also well known for their iconic rectangular watches with the Reverso collection, it was Cartier that made this rectangular look mainstream. The Cartier Tank is also one of the few that is as popular with the ladies as it is with the men.
An Army of Cartier Tanks
The Cartier Tank Solo model is only one of many that populate the various Tanks models in many sub-series in this collection. It is considered the ones that are as true to the original Tank watches that Louis Cartier made and that everyone wore in the 1920s. These watches are water-resistant to a very small degree with only 30m/100ft of water resistance. Cartier has produced several series of Tank watches over the last century and lots of them are known as stylish trendsetters but the Cartier Tank Solo is a true classic. Other series in this collection include the Cartier Tank Francaise, Tank Anglaise, Tank Americaine, Tank Louis, and Tank MC watches.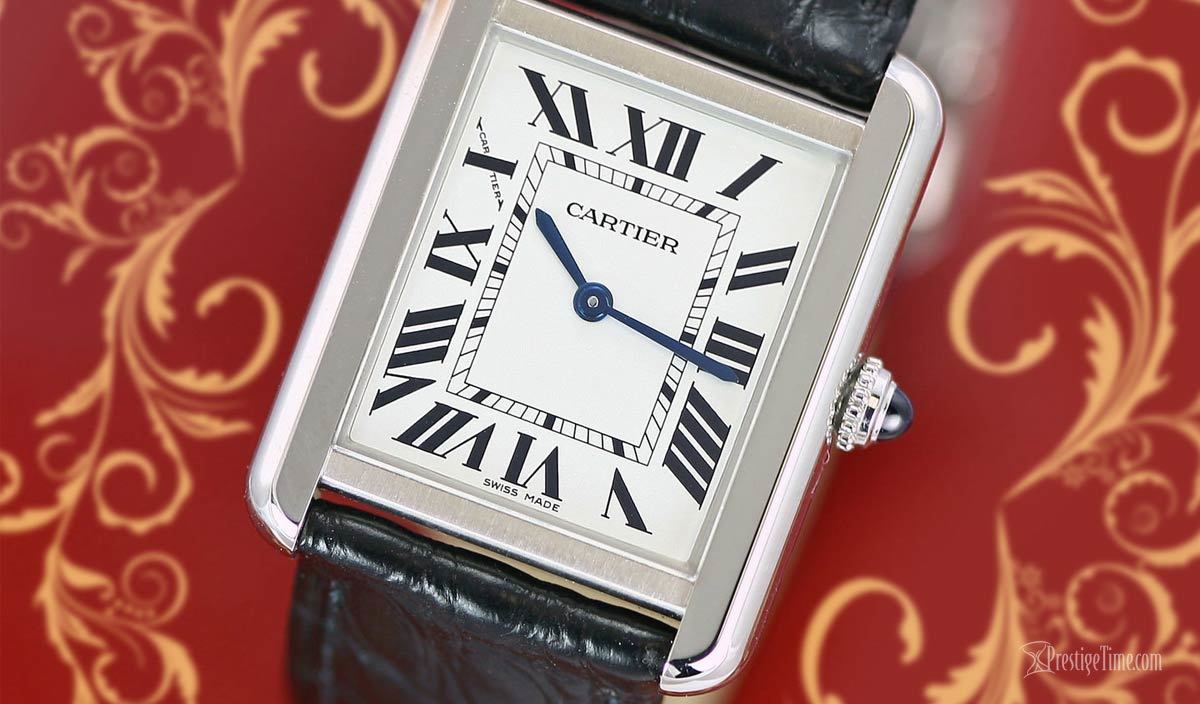 Many world leaders, as well as leaders of industries, have been seen sporting this watch including President John F. Kennedy and his First Lady. The rectangular Cartier Tank is known for its distinct look with a blue cabochon set in its crown and blued-steel sword-shaped hands. The Roman numerals are an instant giveaway with Cartier's signature Roman numeral for the number 10 with one of the lines spelling out the name of the brand. Even after many years, the Cartier Tank keeps the Art Deco style looking fresh with this collection. 
The ladies Cartier Tank Solo Quartz is possibly one of the most affordable Cartier watches, with a list price of $2,410, while the men's Cartier Tank Solo Automatic starts at a list price of $3,450 and features the 21-jewel mechanical movement, the Cartier Calibre 049 automatic movement and has a power reserve of 42 hours. The ladies Tank Solo Quartz has a small 24mm x 30mm case while the men's has an extra-large case design at 31mm x 40.85mm.