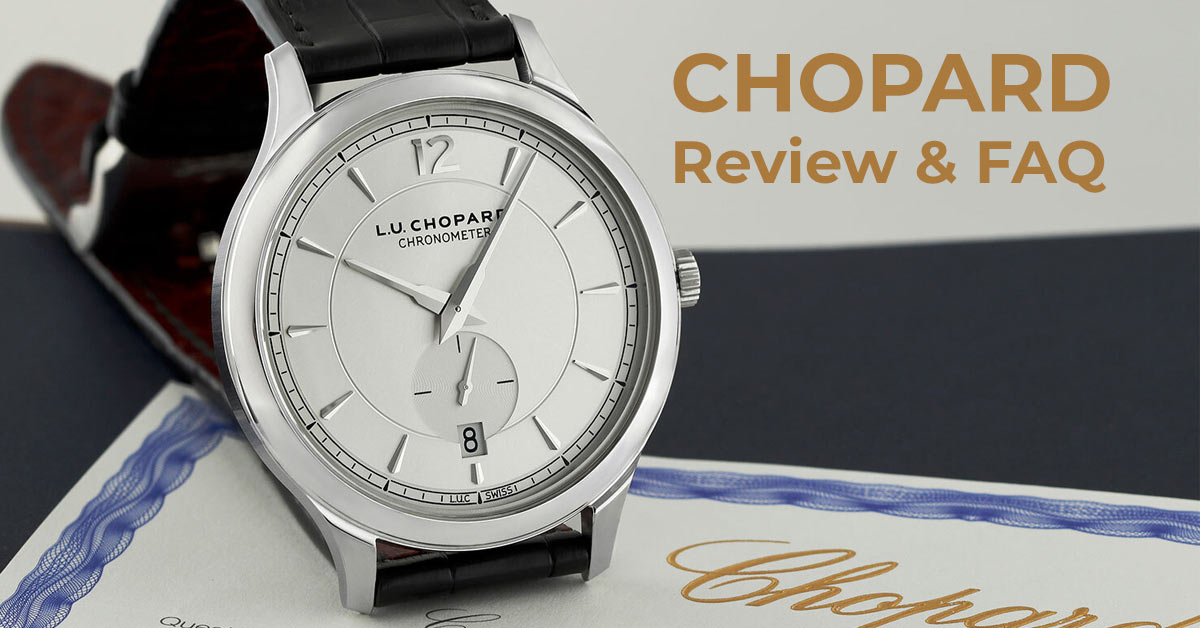 Chopard Watches Review & FAQ
We often get asked all sorts of questions about various famous watch brands. In an effort to help answer these questions, we compiled a list of 18 of the most commonly asked questions.. 
 Quality  | Accuracy  |  Company  |  Movements  |  Value  |  Price
QUALITY
Is Chopard a good brand? Chopard is an excellent watch brand and is one of the top 5 most recognized Swiss watch brand in the world and the 23rd most valuable Swiss brand amongst all Swiss companies.*
Are Chopard wristwatches waterproof? No watch, no matter how elevated the water resistance rating is, can be advertised as waterproof. The FTC (federal trade commission) made sure of that with legislation that would update to the verbiage that advertisers and manufacturers may use, especially when it comes to watches. That said, Chopard is a refined brand with opulent watches, chronographs, and haute-gamme jewelry, and they are not famous for producing dive watches with enhanced water resistance.
Are Chopard wristwatches reliable? They make very reliable wristwatches. To enhance the dependability of the watch even further, try keeping your timepiece fully wound by using a winder when you are not wearing it. Then, just take the watch off of the winder with a tightly wound spring and a full power reserve.
Are Chopard timepieces durable? They are built well but remember, a physical shock can damage the tiny components inside any mechanicla watch. Yes, they make fine timepieces. However, they are not meant to be built like a tank. Some other brands are known to put proprietary shock absorbers in the mechanical calibers to protect them and minimize any damage that can be caused from accidentally bumping a watch into something hard. The brand we are reviewing here has yet to make this a practice of theirs but we hope the that they will in the future.
Is Chopard high horology? Chopard L.U.C. is their flagship collection of top-shelf watches. In this collection you can find those prized expensive models with high complications such as the L.U.C Lunar One and the L.U.C Tourbillon Triple Certification. However, most of their watches are not this complicated.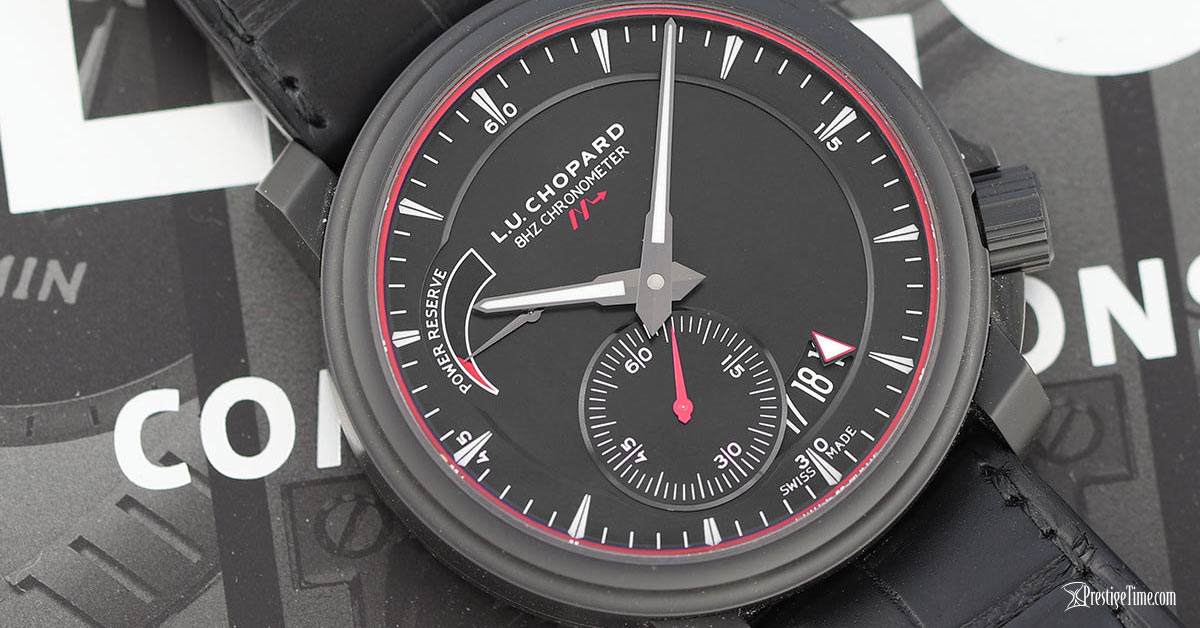 ACCURACY
Are Chopard wristwatches accurate? Most mechanical watches from Chopard have a C.O.S.C. certification, a prestigious pedigree for watches that meet strict criteria for its accuracy and has a designation of Chronometer. There are some watchmakers that have higher accuracy than COSC Chronometer specifications but nevertheless, a COSC certified Chronometer is a very precise watch.
COMPANY
Who owns Chopard watch company? Chopard is a privately held company owned by the Scheufele family.
When was Chopard founded? Founded in 1860 in Sonvilier, in the Jura region of Switzerland by Louis-Ulysse Chopard, he established a high-precision watch manufacture that specialized in creating pocket watches and chronometers.
Who wears Chopard timepieces? Many high-profile people have worn their products throughout the ages. Some of their most famous clients include the Russian Tsar Nichola II, international celebrities such as Julia Roberts, Indian actor Deepika Padoukone, Korean cultural influencer Jung Ryeo-Won, actress and activist Aja Naomi King, middle eastern actress Dorra Zarrouk, Sadie Sink (actress who played "Max" from Stanger Things), Japanese actress and TV personality Anne Nakamura, and Chinese actress, singer, and model Yang Zi, to name a few.
What is Chopard famous for? They are famous for many things. Aside from their haute joaillerie and watches, Chopard is the official timekeeper for the Historic Grand Prix of Monaco, they sponsor the 'Trophée Chopard' prized trophy and Palme d'Or trophy at the Cannes international film festival, the Diamond award at the WMA.
Is Chopard a luxury brand? Yes, they are a high-end lavish jeweler and watchmaker.
Where are Chopard timepieces made? Their headquarters are in Geneva, Switzerland and they have a site in Fleurier, in the Canton of Neuchâtel, Switzerland where they manufacture the mechanical movements for their flagship watches in the L.U.C collection.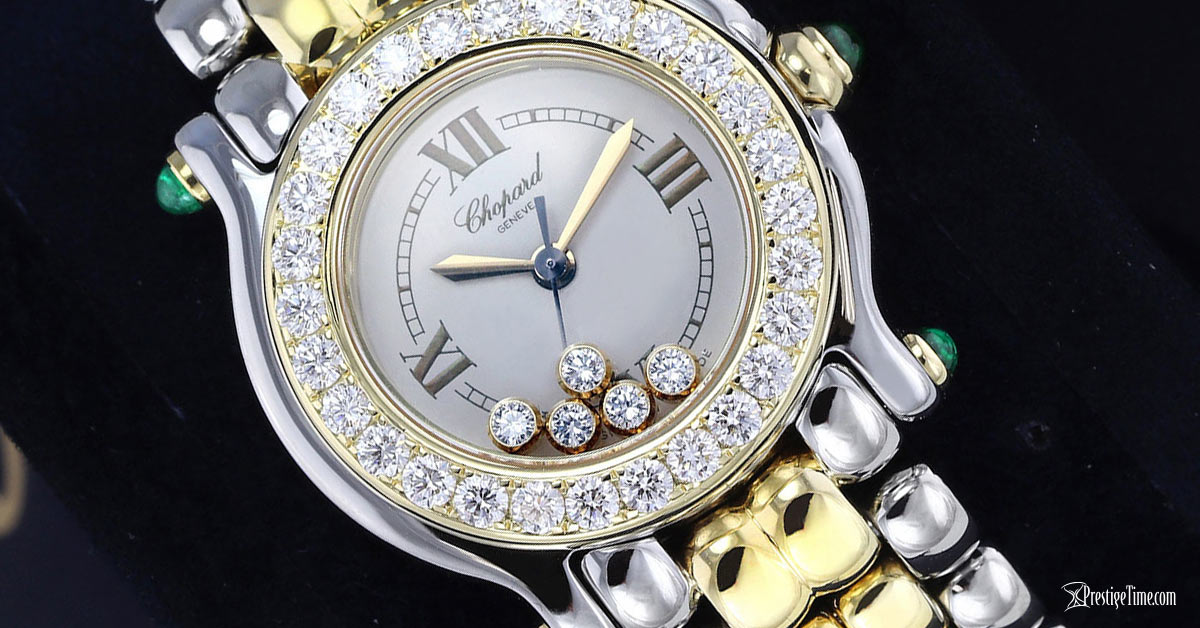 MOVEMENTS
Who makes Chopard watch movements? They manufacture their own calibers in-house.
Are Chopard calibers COSC certified Chronometers? Yes, their mechanical watches come with a C.O.S.C. certificate are therefore have the prestigious Chronometer designation.
Does Chopard make their own calibers? Yes, they manufacture them in-house.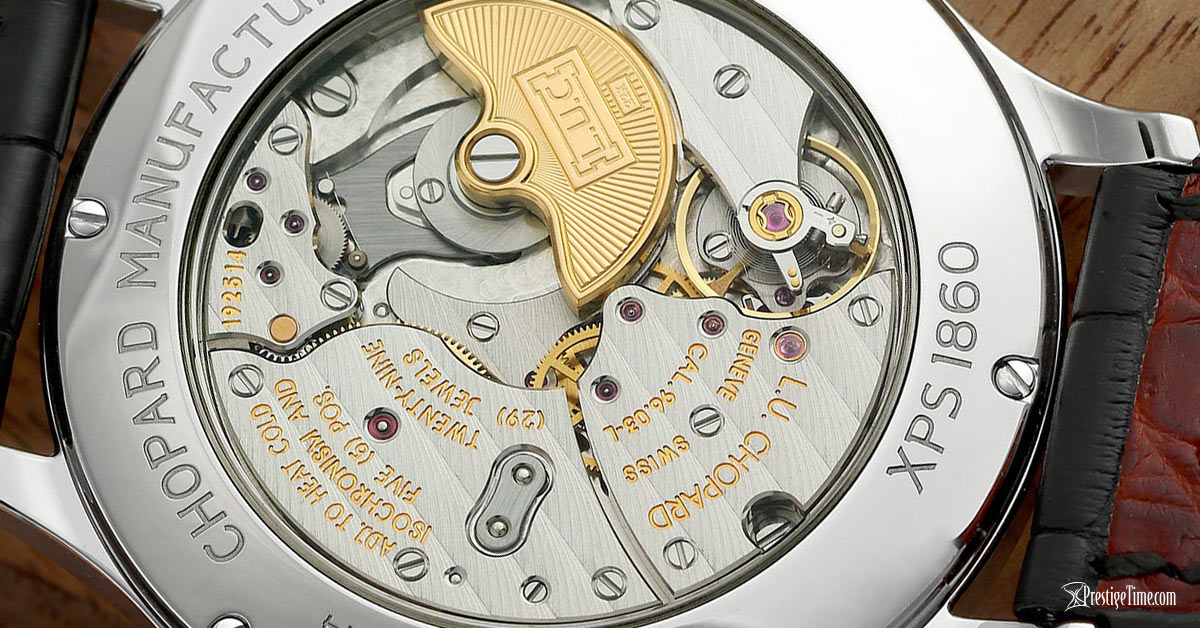 VALUE
Does Chopard hold its value? That depends on the model and several other things. You will find that their watches, on average, can sell for a higher percentage of their original retail value when it comes to mechanical men's watches. The battery-powered quartz models don't hold their value as well as their mechanical counterparts. Of course, we are talking about the average resale value since there are many things that are to be considered for the valuation of a preowned mechanical timepiece. Please reference section #4 of our guide that discusses this topic in detail. There are quite a few other brands that on average, hold their value better than Chopard. The brands that are known to have the highest average resale value are Rolex and Patek Philippe.
PRICE
How much is a Chopard watch? Men's models begin at around $5,200 and ladies' watches have an entry level cost of around $4,500.
How much is a Chopard diamond watch? Watches that feature diamonds start at a retail price of around $5,300 for the Happy Sport Round Quartz 36mm Ladies Watch. Of course, this model only has some "floating" diamonds in the dial and does not feature a full diamond paved dial or a diamond bezel like some of the high-end models that typically retail between approximately $9,000 and upwards of $40,000 depending on the model.
*DATA SOURCE: A recent report by Interbrand, a brand evaluation agency that researches and ranks the value of various brands accros the world. 
Browse collections from this brand using the button below: