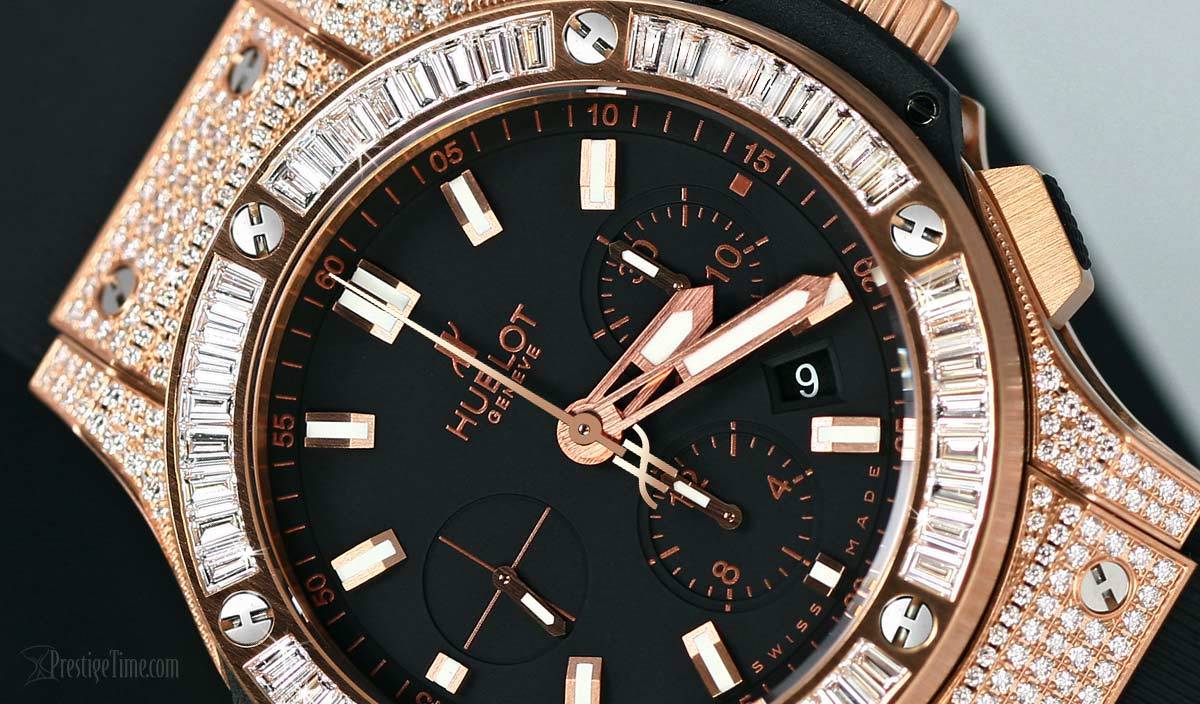 Diamond Watches for Men
Who wants to be a millionaire when you can look like a billionaire?
---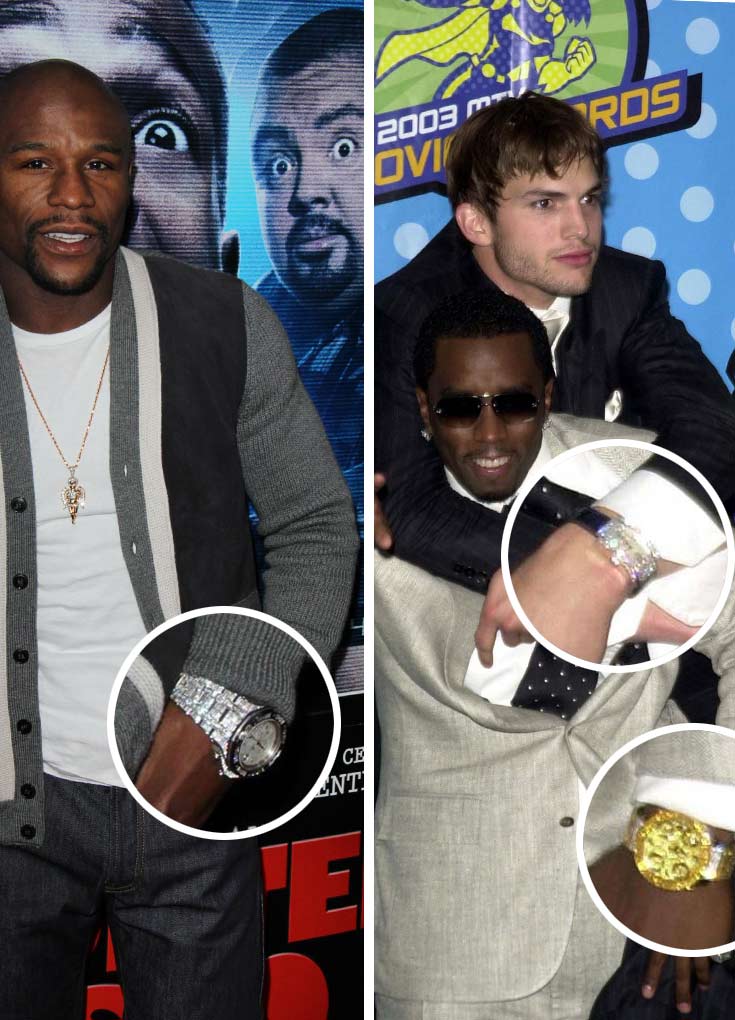 Diamonds aren't only a girl's best friend. We're here to address the big shiny elephant in the room. Why are more and more men wearing diamond watches? A symbol of one's success used to be the donning of a Rolex, a Patek, or an Audemars Piguet. Some have even expressed their status by driving a Cadillac or a Rolls Royce. However, things have drastically changed over the last two generations especially with the explosion of Hip Hop culture into mainstream high fashion and luxury brands.
An All-New Kind of Hip
We went from Caddy's to Bentleys. We also went from wearing haute couture from top designers to collecting Haute Horlogerie and Haute Joaillerie from top watchmakers ...and they say we're still feeling the recession? Supposedly, the days are gone when all it took to be genuinely street-hip was a pair of Converse high tops and the ability to breakdance.
Raising The Bar on Luxury
Having a luxury watch has become pretty standard. The quality of life in the United States of America has gone up in the last few decades. A large percentage of high society is now comprised of tech millionaires and billionaires who along with Hip Hop and RnB artists they grew up with are liquid enough to stand out even more than your average multi-millionaire. This is done by wearing an immeasurable amount of diamonds on their watches.  As if the paparazzi and a fleet of Lambo's aren't indicative enough of one's success. 
Influences
Some luxury watch proponents in hip hop culture are Jay-Z, Carmelo Anthony, Kevin Hart, D-Wade, Swizz Beatz, to name a few but the list is huge and constantly growing. Among others are Athletes like Floyd Mayweather, actors like Ashton Kutcher, and rappers like Bad Boy Records founder Sean Combs pictured on the right. But you don't need to be a rap artist or a world-famous athlete to sport one of these bad boys.
One-of-a-Kind Bling Watches
Yes, the new top-of-the-line luxury watch is a diamond-encrusted watch. So much so that many companies have popped up that can take your existing gold luxury watches and give them some serious bling by setting a blinding amount of diamonds into the cases, dials and bracelets. Using one of these services may give you that one-of-a-kind timepiece but it will also run you more than a stack of Benjamins.
---
Which High-End Brands Produce Diamond Watches For Men?
There are many different types of men's diamond watches. Some have a moderate amount of diamonds such as a diamond bezel and/or diamond hour markers which today, is a very conservative look and is not considered bling per se. The kinds of watches that are bling are those with diamond pave dials, diamond bezels, diamond-encrusted cases and/or diamond bracelets.
Most Rolexes have only a moderate amount of diamonds on them such as the hour markers or the occasional bezel. There are several midsized Rolex watches that are considered to be unisex that have a full diamond-paved dial. Other popular brands that have several blinged-out watches are Hublot, Audemars Piguet, Vacheron Constantin, and Breguet. There are even a few from Bell & Ross,  Girard-Perregaux, and Cartier.
Some watch collectors purchase a watch and decide to make it unique by setting either the case or the entire watch with sparkling diamonds. Sometimes this is done by their favorite jeweler. Other times, these diamonds are factory set meaning that they send it back to the manufacturer and pay a hefty price for them to make their watch a pavé watch. 
Either way you go, in most cases, some of the bespoke watches and highly sought-after models from top watchmakers such as Audemars Piguet, Patek Philippe, Rolex, and more are available with all diamond dials and sometimes diamond-paved bracelets.