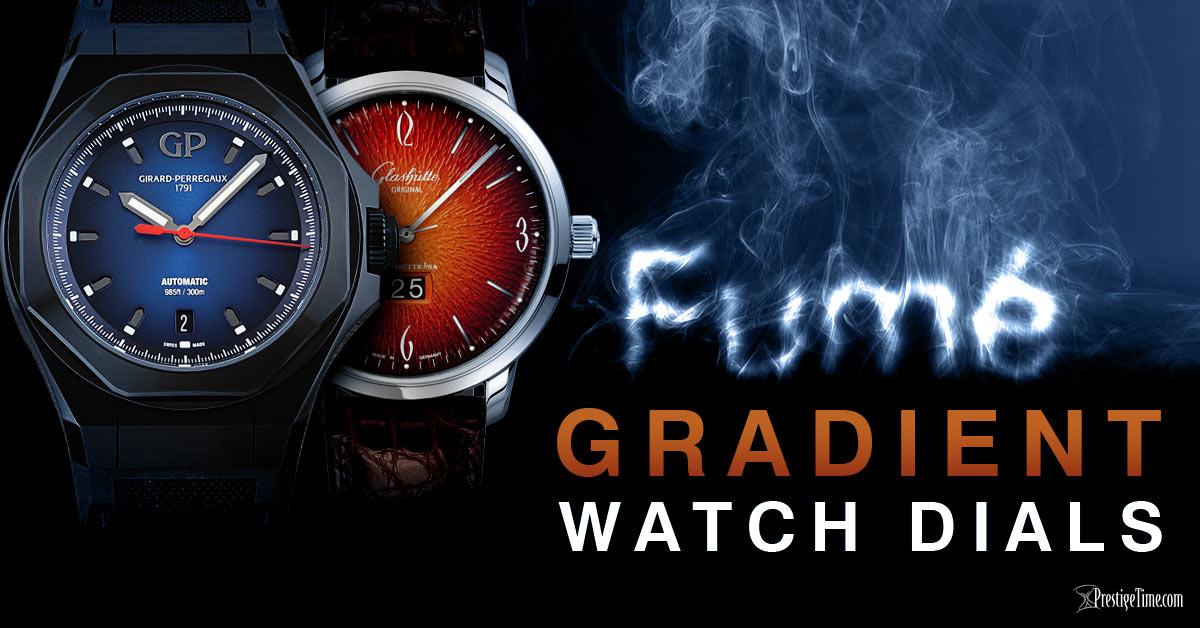 Gradient & Fumé Watch Dials: Breathtaking Beauty of the Gradient Dial
What is a Fumé dial? More and more watchmakers are introducing watches that have them. Let us discuss and explore some of the most beautiful dials.
These new trends are inspiring watchmakers to add some of what people loved about older and more collectible wristwatches. 
As a second in a series of articles covering features that are borrowed or brought back from some of the most classic vintage watches. We last covered the uptick in bronze cased watches and today we will explore the eye-catching fumé dial. Some watchmakers are even going the extra mile when it comes to this look and combining trends like this bronze Zenith Pilot Cronometro Tipo CP-2 Flyback with a gradient dial. Let us take a close look at the great selection of watches with fumé dials and at the same time answer some of the most common questions about the fumé dial.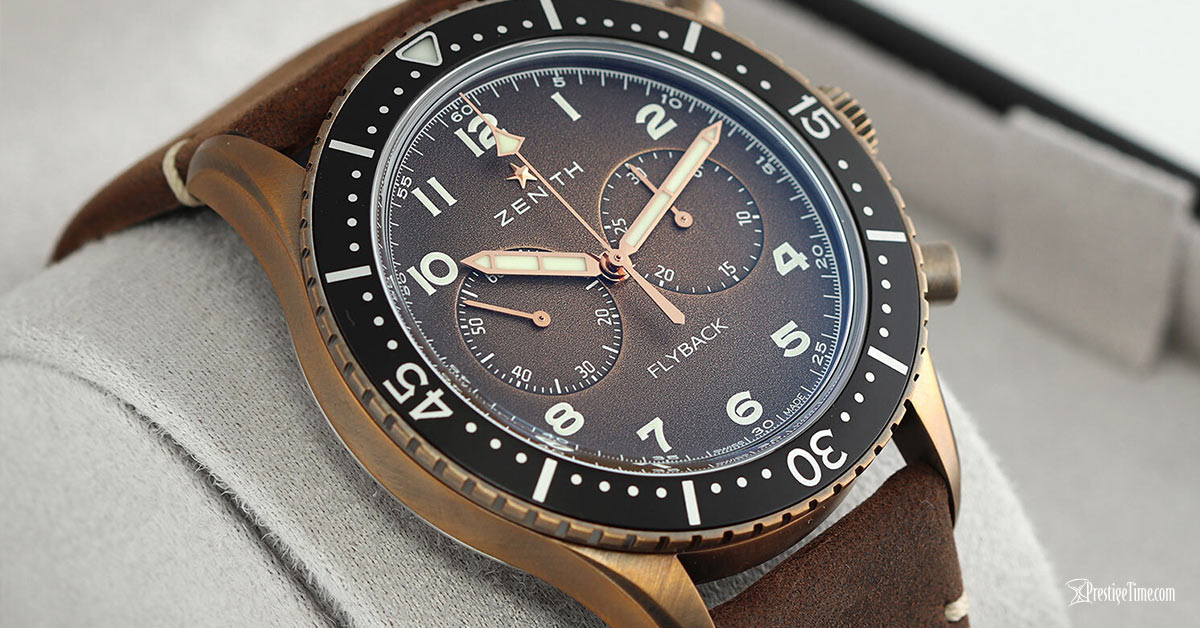 Why are more and more watchmakers designing watches with gradient dials? It used to be that all a watchmaker ever had to do to excite watch enthusiasts was create a limited edition or a watch with a blue dial. Nowadays collectors and watch nerds have diminished their sensitivity to these tactics and need a stronger stimulant to pique their interest. The vintage look is also in and therefore anything goes if it looks vintage. A distressed leather strap, bronze case, and even transitioning colored faces. 
When were the first fumé dial watches created? The first dial with a fumé or ombré finish was introduced in the 1970s and they were quite popular at the time. Today, watchmakers incorporate this feature that was once seen on the watches of yesteryear. The smooth, airbrushed look of a color gradation on the dial (also known as a smokey dial) has become a modern-day hit.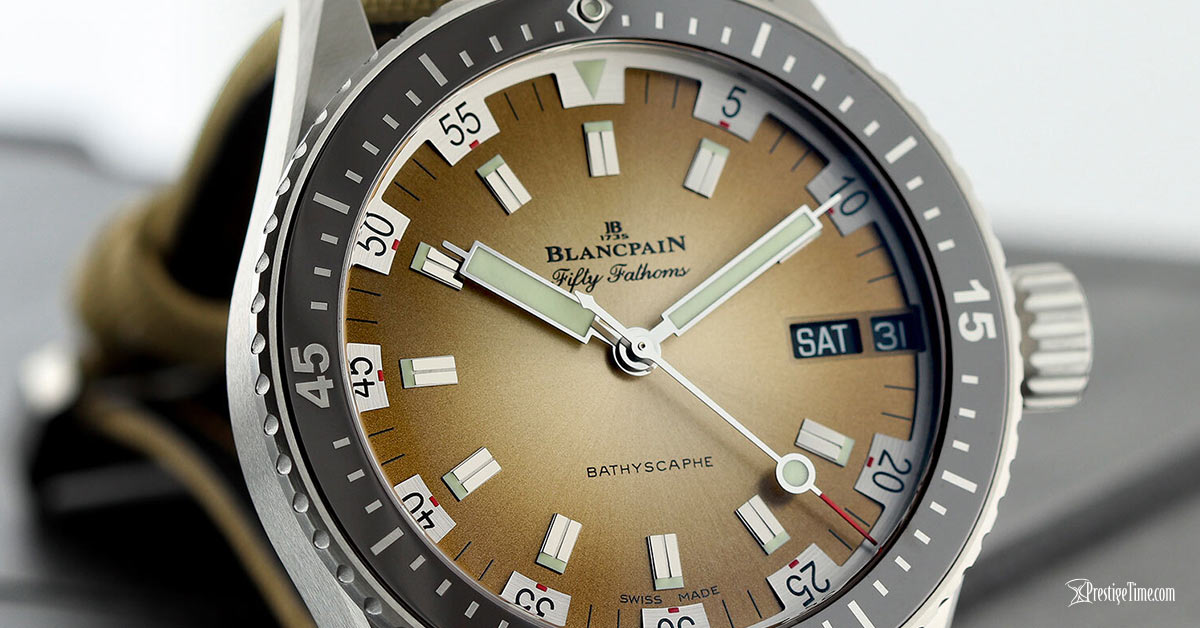 Who re-popularized the gradient dial and who gave it its catchy new name? While there is no actual smoke used in the process of darkening the edges of the dial, the term 'fumé' was coined by H. Moser & Cie. and has an interesting story. It was more of an internal term at first, but to be frank, it did have a nice ring to it. At first, it was just a small percentage of their watches that had this feature but very soon became their signature look to the point where they could even remove their logo from the dial and people still recognized it as belonging to their brand.
How do watchmakers make a gradient dial? This process involves spraying the dial with a darker hue while it spins and depending on the intensity of the spray, and depending on the speed of the spin, results can vary. At times, the results are unique and even surprising. This type of process works on some of the most popular dial materials. However, some other materials, such as enamel, require a process that is more challenging and time-consuming.
It was not long before the French term for smokey, "fumé" was being used publicly by the company and the modern trend sensationalized dial designs across the industry.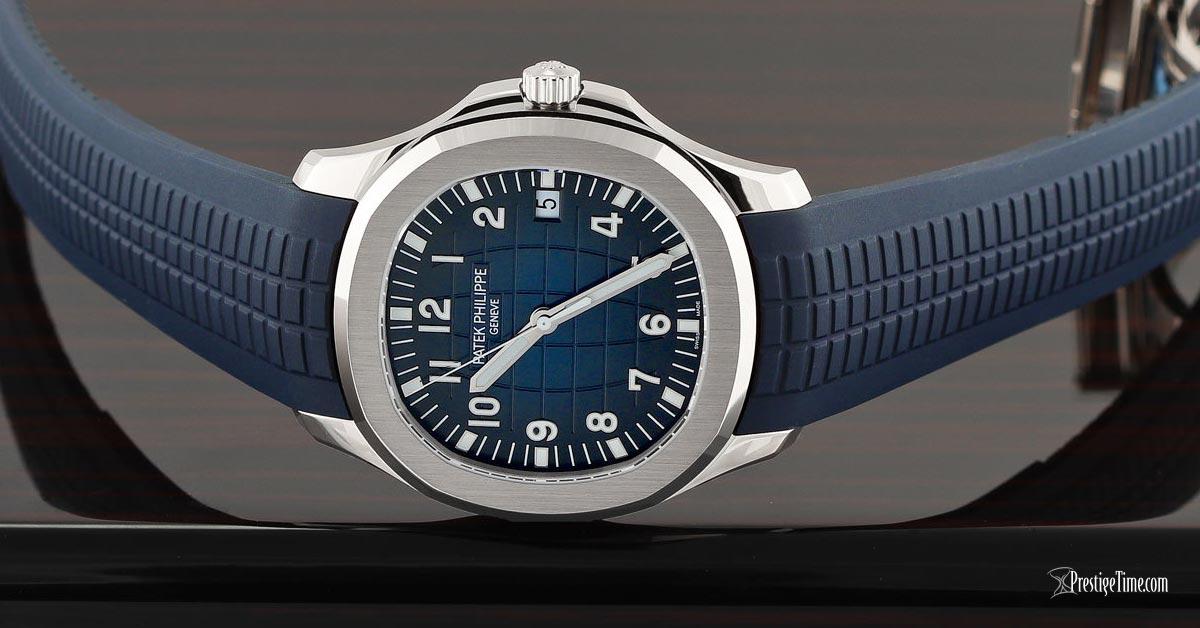 Are there different types of gradient dials? Yes. Not all smokey watch dials use a process that fades from the center outward. Some use a linear gradation that fades from top to bottom or from the middle section of the dial outwards as if a light is shining just on the center.
A great example of a watch with a linear fade on the dial is the Zenith Elite Chronograph Classic Model # 18.2270.4069/188.c498 pictured below.
The Glashutte Original 1960s collection is a good example of a collection paying homage to this era and style. There is one new model called the Glashutte Original Senator Sixties FIERY ORANGE # 1-39-52-13-02-04 that has a textured smokey dial that fades radially from a vibrant fiery orange on the inside of the dial to a burnt or redder orange on the outer perimeter. Like beholding a burst of cosmic light, it is quite tantalizing and sensational to see a watch face design that is this unique and this captivating. This same watchmaker has made some other models that fade from gray to black or from light to darker green.
Another fine example of combining a smokey dial with some added texture and flavor is the Patek Philippe Nautilus Moonphase Model # 57121a. This is one of the more high-end smokey dial watches out there, it is also rarer than most others but you can see how Patek Philippe kept the color fading effect consistent even with a multi-step dial with different gilloché patterns and textures.  There are, in fact, many brands that have been following this trend and it doesn't seem to be stopping any time soon either.