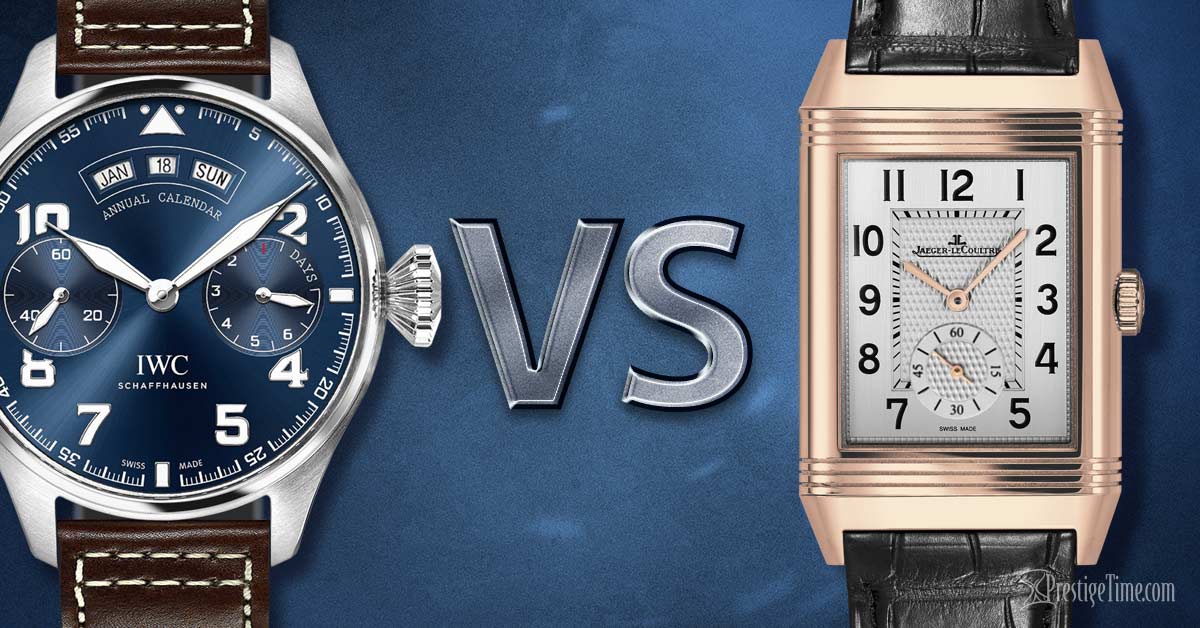 IWC VS Jaeger LeCoultre Watches | Which is Best?
Are IWC watches better than Jaeger-LeCoultre watches? Or, is JLC better than IWC? Today we'll compare IWC VS JLC and find out.
Today we're going to compare Jaeger LeCoultre and IWC; two of the more upper-market brands of luxury watches to determine which is best for you. For the record, both brands produce excellent watches. However, we're here to see what these two watchmakers have in common as well as what makes them different from one another. Therefore, the key questions would be "Better for what?" or "Better in which way?".
Both of these two brands have some very popular models and even a few iconic watches. Here we'll cover many different angles of comparison including craftsmanship, prestige, retail price, resale value, horology, complications, brand recognition, warranty, and more.
Craftsmanship
Holding a watch from each of these two brands in your hands, you will feel the type of weight you would expect from a luxury wristwatch. Both brands take pride in producing a beautifully finished product. This is most apparent in models that have a sapphire case back where you can see the mechanical movement in action.
Each brand will use a combination of several finishing and polishing techniques to cause the caliber to really shine. Oftentimes they will feature a solid gold weighted rotor on their self-winding models which look exquisite. They use high-quality leather for their straps which are built solid but also provide comfort.
The quality is certainly there for both and can often measure up to the type of craftsmanship you would expect from an even more expensive brand. Through their choice of materials, the various finishing techniques, and creative engravings on the case and watch movement, you'll really feel like you're getting your money's worth.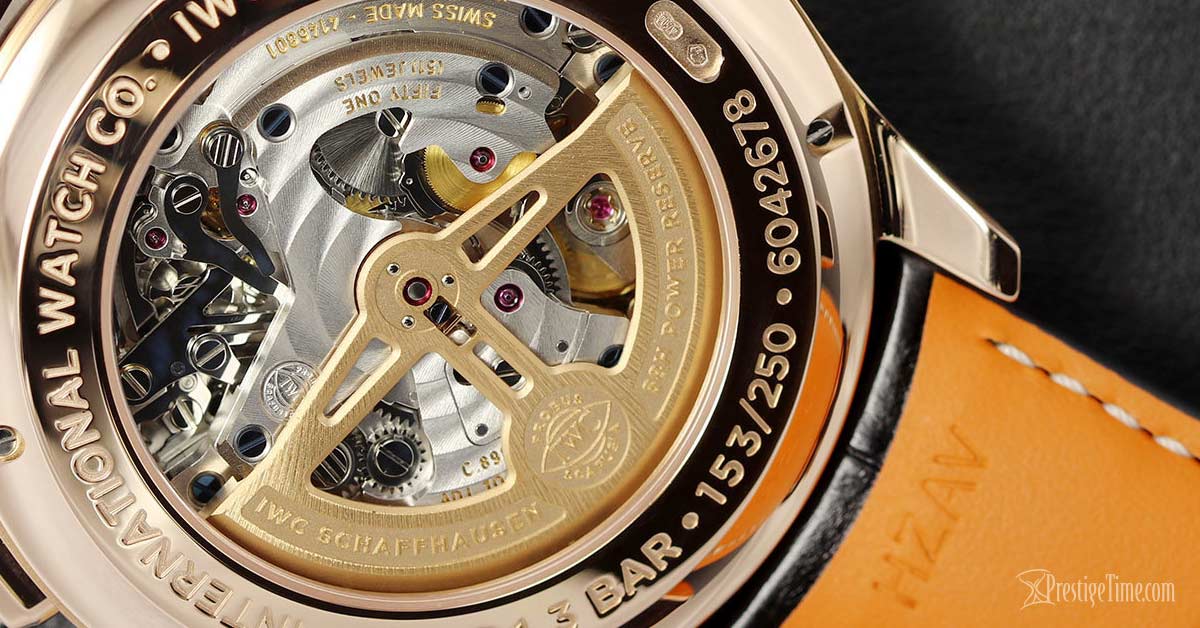 Jaeger LeCoultre is known for its 1000-hour control test. Each watch undergoes this test before leaving the factory. This places their quality control screening a cut above arguably every other watchmaker including Patek Philippe, Audemars Piguet, Breguet, and many more upper-market brands.
Brand Prestige
Is IWC a luxury watch? Is JLC a luxury watch? Both IWC and Jaeger LeCoultre are prestigious brands. However, JLC (as Jaeger LeCoultre is affectionately known), is considered by many to be a watchmaker's watchmaker. They are one of the very few in the industry that can produce everything in-house including their own movements and components. In fact, for many years and still, to this day JLC supplies mechanical calibers to high-end watchmakers including some of the best in the business.
We should, however, make a distinction between the prestige of the JLC brand and brand recognition. For a watchmaker, making everything under one roof has a big impact on the prestige of your brand as a whole and how you are perceived in the watch collecting community.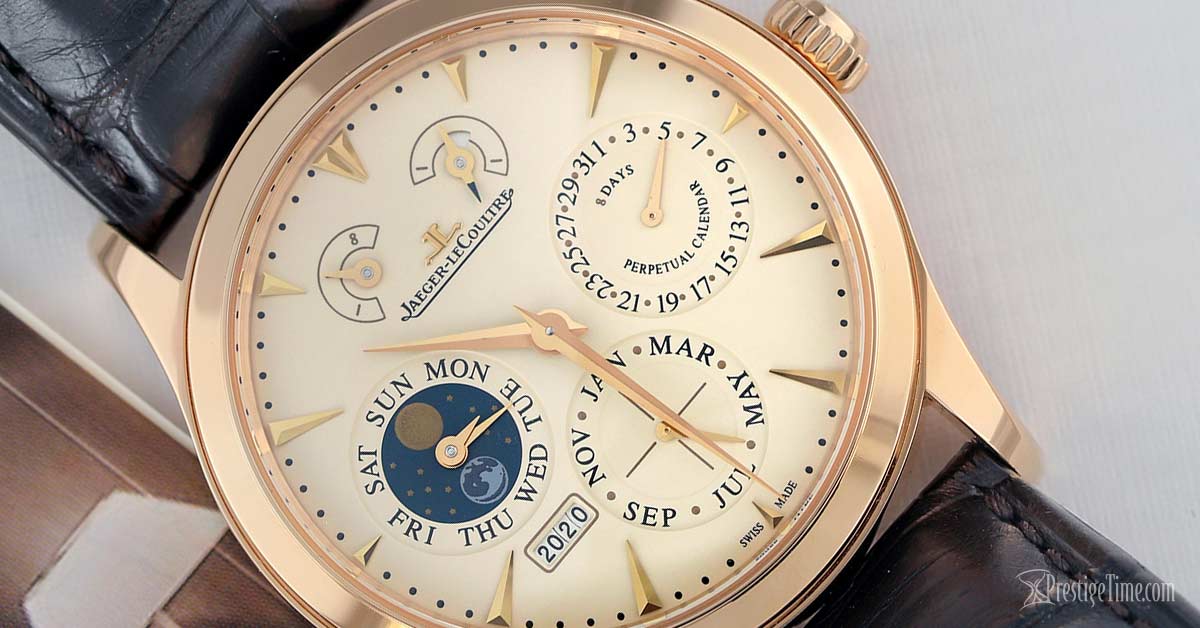 Brand Recognition
While the prestige of the brand has a lot to do with how well the watchmakers perform their craft, brand recognition has more to do with how well their branding and marketing departments perform. That being said, IWC and Jaeger LeCoultre are very close in brand recognition with a slight advantage to IWC coming in a slightly higher position.  
According to a recent study by Interbrand, IWC is the 8th most recognized luxury watch brand in Switzerland with an estimated brand value of 779 Million CHF (Swiss Francs) and Jaeger LeCoultre is the 11th most recognized brand with an estimated brand value of 673 Million CHF.
How does that compare to the Rolex, the most popular and most recognized luxury watch brand worldwide? Let's just say Rolex is at the #1 spot and according to this same study, Rolex has an estimated brand value of 7,387 Million CHF. That's almost ten times bigger than IWC. Notwithstanding, most watch enthusiasts would agree that Rolex, albeit a more recognized brand a is not as prestigious of a brand compared to both JLC and IWC. Much of this has to do with the types of watches they make.
Horology
One of the factors that easily wins the hearts and souls of watch lovers the world over is the actual horology. The tradecraft and micromechanical prowess. Being able to make a mechanical watch does all sorts of amazing things other than just tell the time with added features known in the industry as complications. High-complication watches will often have several added features running in tandem such as a chronograph (mechanical stopwatch feature), a perpetual calendar, retrograde, minute repeaters, moon phase, etc.
The more complicated a watch is, the more impressive its watchmaker is. Some of the most complex watches in the world (known as super-complications) were made by either IWC or Jaeger LeCoultre. The JLC Hybris Mechanica à Grande Sonnerie (with 27 complications) is a great example or the IWC Portuguese Sidérale Scafusia with its celestial case back and an astronomical amount of complications (pun intended). I think you get my point that these two brands are in a different league than many more popular brands.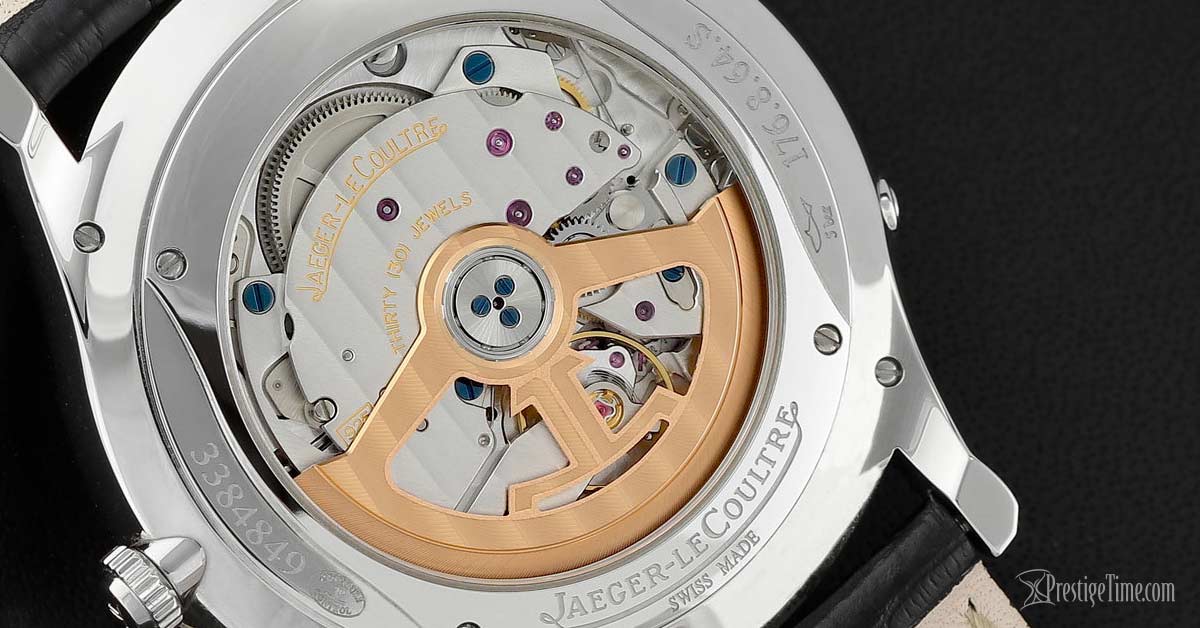 Warranty
Both IWC and Jaeger LeCoultre have a recently instituted extended warranty option. This new warranty allows you to take the standard 2-year warranty that comes with your watch and extend it by an additional 6 years. Both brands allow you to have up to an 8-year warranty with registration.
To receive this extended warranty period, IWC requires that you register with their MY IWC program and JLC requires you to register for the Jaeger LeCoultre CARE program. This registration procedure has to be done during the International Limited Warranty period that you receive when you initially purchase the watch.
Conclusion
While both brands are evenly matched and both brands make excellent watches. These two brands are the type that watches that collectors would recognize and respect and are not the type of watch like a Rolex that everyone and their uncle would know about.
Choosing between them will more likely be about which really catches your eye and captivates your heart. A good strategy would be to look for watches that have the features your looking for first, then shop between the various collections from either brand and settle on the one that catches your eye and is within the price range you are looking for.
Use the buttons below to browse our large selection of new watches from IWC and JLC.
Use the buttons below to browse our large selection of pre-owned IWC and JLC watches.