1000 Reasons Why Your Next Watch is a Jaeger-LeCoultre: The JLC 1000 Hours Control Test
Want to know why we are harping on this watchmaker? How about 1000 reasons why?
180 years or so would give any company a certain respected status, more so too with a Swiss watchmaker such as JLC who has spent the bulk of the past two centuries developing horological innovations and perfecting the craft. Let's discuss JLC's 1000 hours control; a testing period lasting six weeks while the watches are cased and rigorously examined under many different conditions.
Originally this control test was meant to only be conducted on watches housing the JLC 889 caliber. Before long, and with the exception of only a few special pieces every single Jaeger-LeCoultre watch was undergoing the same thousand hours control test before leaving the factory.
So what exactly does this virtuous watchmaker from Le Sentier Switzerland do during these 1000 hours?
Exactly how are JLC watches tested? 
The watches are tested in their cases in a wide variety of different positions and conditions in order to pass the inspection.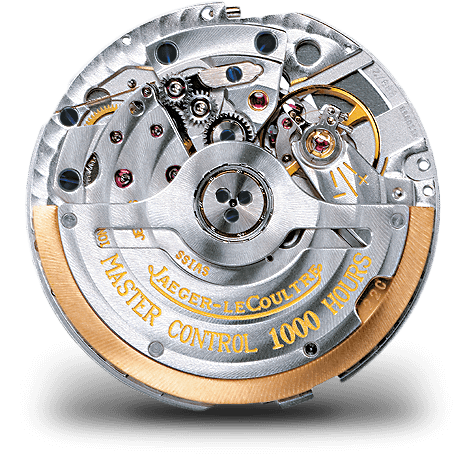 ---
This is how Jaeger-LeCoultre watches are tested:
The watch is tested for everyday wear by putting it in a machine similar to a watch winder that tests it while it is exposed to the type of motion it would experience during daily use.
The watch's amplitude and balance are tested while the watch is in 6 different positions
The power reserve is tested to ensure that the watch will run as long as Jaeger-LeCoultre claims.
The watch is then exposed to different environmental effects such as temperature fluctuations.

They start the watch off at 71.6° F (22° C)
They then test it at 39.2° F (4° C)
Then they test it at 104° F (40° C)

Then the watch goes through another inspection, this time for approximately two weeks called the Cyclotest which during this time the watches are rotated and left stationary at various angles for different periods of time. This helps to test the watch's accuracy under real-life conditions.
The watch is then assessed to ensure it can handle its advertised water resistance. The watch is exposed to crazy amounts of air pressure and on some watches that can be between 3 and 20 atmospheres.
In terms of accuracy and their tolerances for deviation, JLC doesn't divulge this information. However, once their watches pass all testing they get stamped with an insignia of an oval on the back of the case that has the JL logo in the center and has the words "1000 HOURS CONTROL" written around it as seen below.
So Why All The Hype?

They test their watches for quality control more than any other watchmaker. That says a lot about the brand and their expectations for their own product. They don't settle for the status quo when it comes to testing. Rather, they lead by example and set the bar extremely high, perhaps as a dare for other watchmakers. 
In terms of actual time spent in quality control, a JLC will pretty much blow away everyone including more prestigious brands such as Patek Philippe who only test for 9 days before issuing their own Patek Philippe seal of quality.
Jaeger-LeCoultre is still one of the most skilled watchmakers in history with many models that feature numerous super-high complications simultaneously all the while maintaining their commitment to perfection and achieving unparalleled accuracy.
Has This Affected Their Watchmaking?
Yes! In a good way, in fact. It was 1992 in Vallé-de-Joux when JLC created the new Master Control series and it doesn't take Einstein to figure out that the nomenclature was a derivative of their new Jaeger LeCoultre Master Control 1000 hours testing.  
With the success of JLC's new standardized control test, the Master Control series grew and it was not long before higher complications such as GMT time zone and perpetual calendars made their way into this collection.
Complicated JLC watches such as the Master Eight Days Perpetual reference # 1612420 were released with twin barrels, 8-day power reserves, and sport a perpetual calendar, day/date, moon phase, and power reserve indicator. For most high-end watchmakers watching this happen, things just got real.