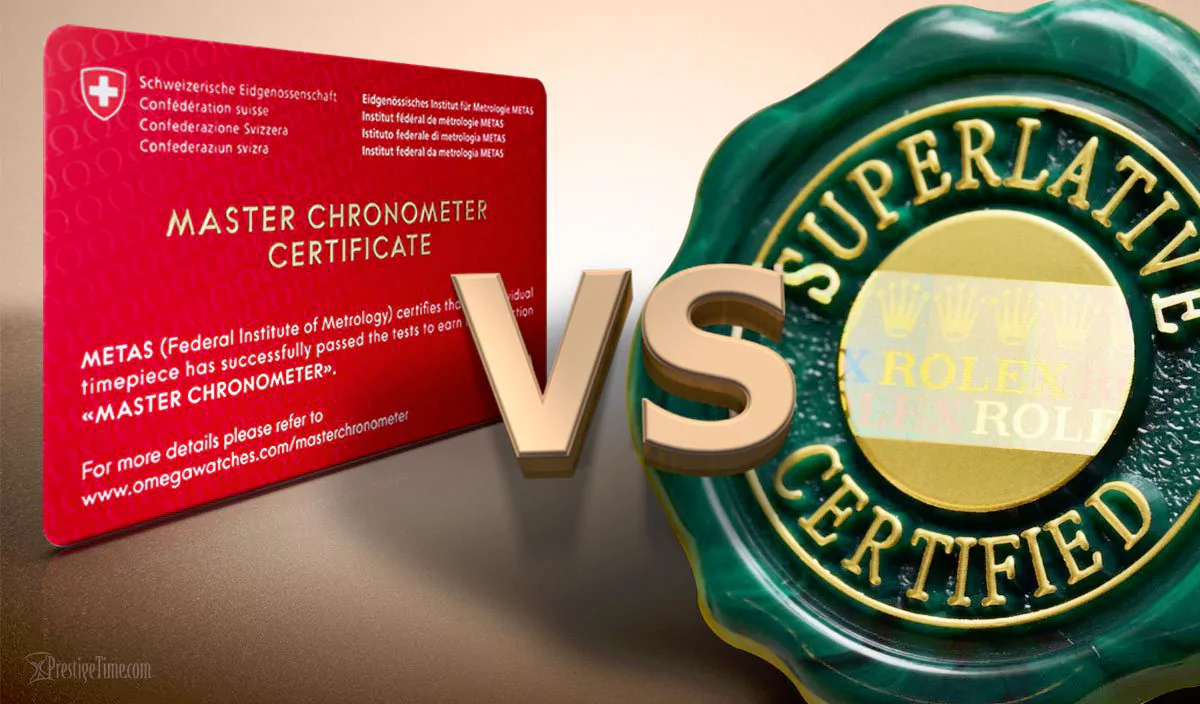 COMPARISON: The Master Chronometer VS Superlative Chronometer.
Luxury watchmakers are always upping the ante to lead the pack with the most accurate mechanical watches in the world. Find out how these two market leaders do it.
With a benchmark like this, you can decide for yourself which is better. But first, for those who need it, let's answer the most popular questions about this topic.
What is Chronometer? (pronounced chro·NOM·e·ter, similar to the pronunciation of thermometer) It is a pedigree of sorts that is awarded to highly accurate mechanical watches and some quartz watches by a chronometric institute called COSC.
What is the difference between a chronograph and a chronometer? A Chronograph is not a designation from COSC. Rather, it's a mechanical feature (or complication as it's called in watchmaking) that provides a stopwatch function to a watch.
What is COSC? It is the Official Swiss Chronometer Testing Institute and is an acronym for its French name Contrôle Officiel Suisse des Chronomètres. It is a neutral third-party lab that gauges the precision of a watch to ensure they meet very high standards.
What is a Master Chronometer? It is a combination of two pedigrees, one by COSC and another by another lab called METAS. It is currently only available on Omega watches and indicates that the watch has not only high precision but high standards on many important factors.
What is a Superlative Chronometer? It is a combination of two pedigrees found only on Rolex watches, one by COSC and another by Rolex.
Let's look at how watches with these titles or designations are similar. Simply put, they are both required to be certified chronometers and go through the standard COSC ISO 3159 testing before any further tests are done. COSC testing involves only the watch movement/caliber itself, and for two consecutive weeks, the movements are tested at three different temperatures and five different positions.
By the time the movement received its chronometer designation, it had reached an accuracy of -4/+6 seconds per day. Not happy with that standard, Rolex and Omega felt they could work on post-COSC certification precision. Omega hires another 3rd party lab called METAS and Rolex is of the opinion that if you want a job done right, do it yourself, and this means that they do this in-house as opposed to a 3rd part lab until they get the results that they want. Read more to find out what this entails and what type of accuracy you can then expect from both watchmakers.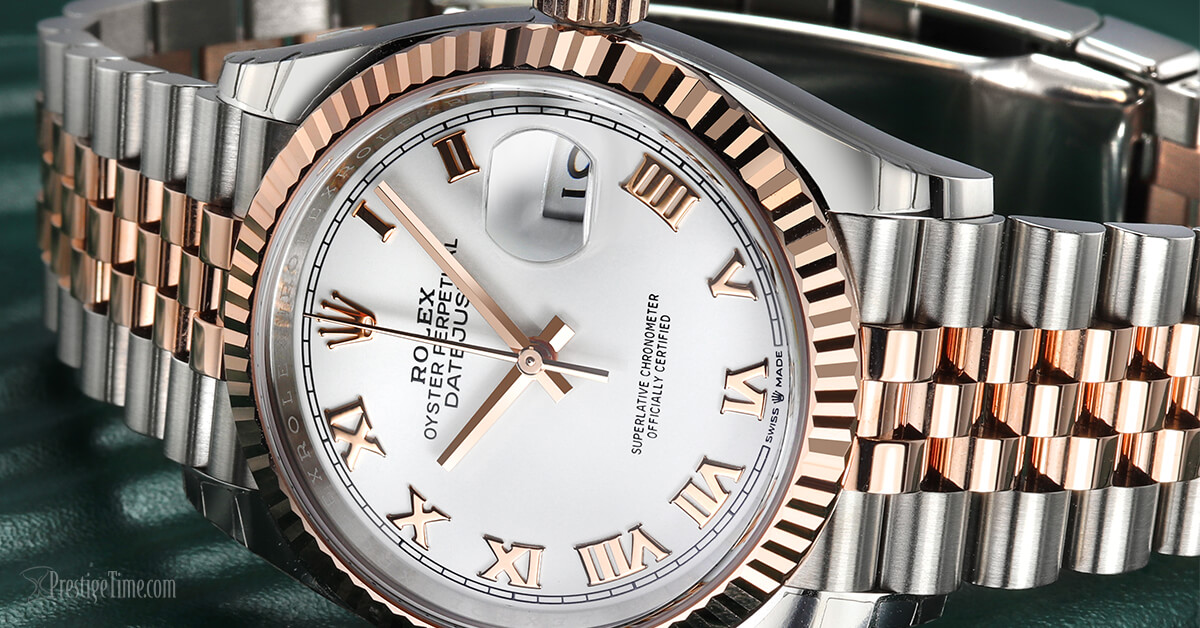 Rolex Superlative Chronometer
Rolex took the chronometer to the next level with an extra round of examination and fine-tuning. Once the watch movement is returned to manufacture, Rolex cases the caliber, and a series of tests designed to simulate the use of the watch when worn in a "real-life" situation is conducted followed by fine-tuning until the accuracy of -2/+2 is achieved. That is at least twice as accurate as a COSC chronometer!
Once this is accomplished, the watch is ready to be shipped out with a new Superlative Chronometer designation.
The first Rolex movement to ever go through Superlative Chronometer testing and get the new and improved esteemed designation was the Rolex 3255 movement found in the Rolex Day-Date 40mm.
They had since decided to expand their highly strict ±2 testing to every one of their watches. They had since attached to each watch they sell that meets this standard in accuracy and precision a seal saying "Superlative Certified" on one side and "Rolex SA Geneve" on the other.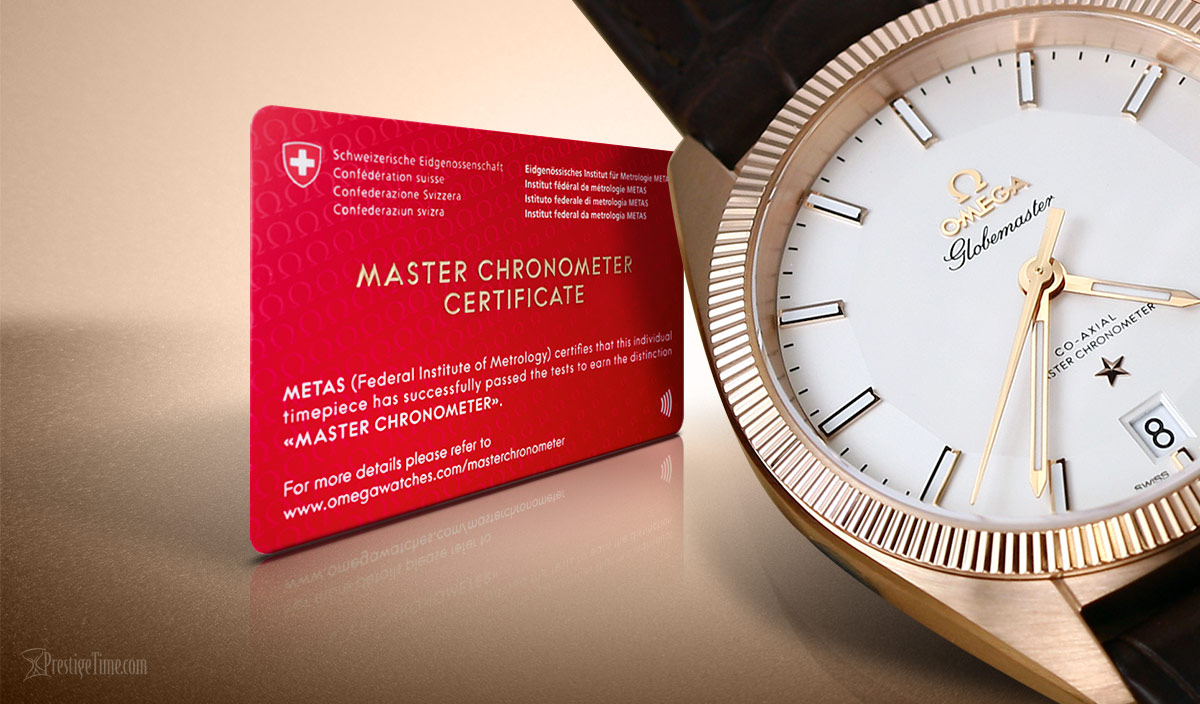 OMEGA Master Chronometer
OMEGA, eager to rise to the challenge, embarked on a mission to state its dominance in chronometric precision with a new chronometric precision designation known as the Master Chronometer.
The first OMEGA watch that was given the designation of Master Chronometer was the Globemaster which is part of the Omega Constellation series. A testing institute called the Federal Institute of Metrology, also called METAS conducts the testing after the watch receives a COSC certification.
METAS labs take the watches and have their movements tested for a number of things in order to reach a minimum precision of 0/+5 seconds per day.
The first of these tests gauges how it reacts to being exposed to 1.5 Tesla / 15,000 gauss magnetic fields while in two different positions.
Then the caliber is cased and put into a watch, and they test how it handles the same fifteen-thousand gauss magnetic fields.
They then expose it to 15,000 gausses for a full 24 hours and test its daily precision for any deviation.
They then look at the average daily accuracy of the watch over a period of 96 hours while alternating positions and environmental changes such as temperature fluctuations. The Power reserve is then examined to ensure it runs at full mast for the projected capacity.
They then look for any deviance of accuracy in any of six different positions.
The watches are then tested again in 6 positions for any chronometric discrepancies in time while the power reserve is between 33% and 100%.
The watch's water resistance is tested by immersing it in water and increasing the pressure until it reaches the intended depth of water resistance.
 Please share this article if you enjoyed this comparison and feel that others would enjoy it too. Thanks!