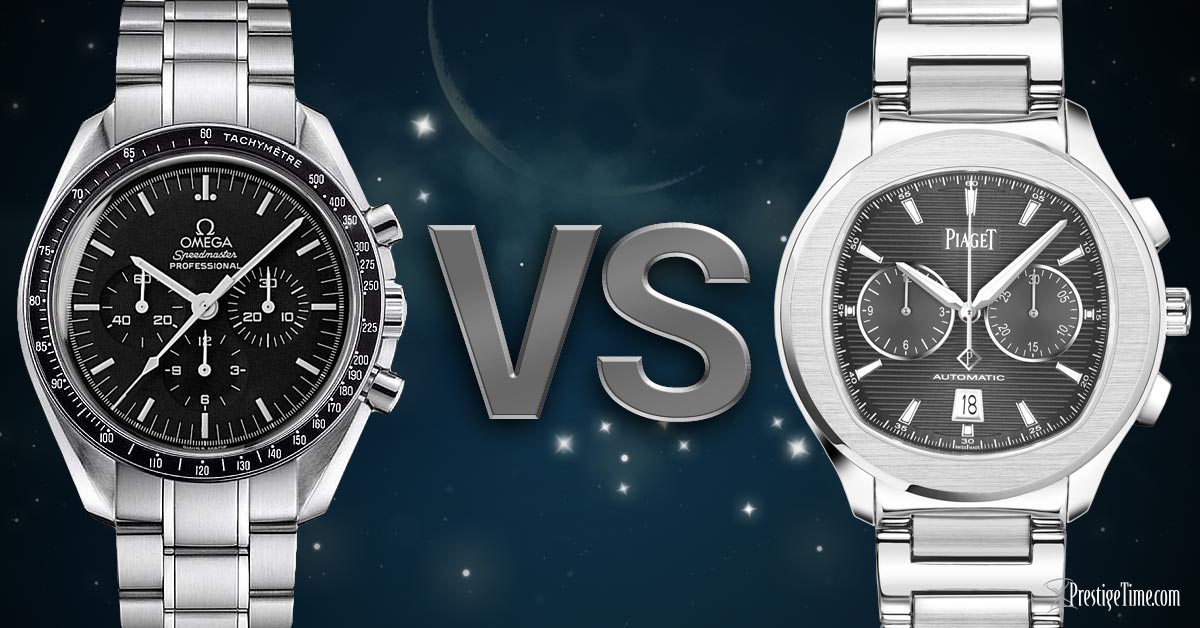 Omega VS Piaget Watches: Which is Best?
 In this post we will compare Omega VS Piaget watches to determine which is the best brand for you.
Buying a luxury watch can be challenging when there are so many great brands offering quality luxury timepieces. Many consider watches from either Omega or Piaget, but which is best? Let's get up close and personal with two world-renowned watch brands. Both are known for certain achievements in the field of watchmaking and both brands are similar in terms of age and historical significance.
Brand History
Omega watches is an established brand that dates all the way back to 1848, an era where many of today's most celebrated watch brands took their first steps into the watchmaking industry.  Piaget was also a 19th-century watchmaker that began its career in 1874, only 26 years after Omega was founded. However, in the world of watchmaking 26 years is an eternity and a lot can change in a quarter-century.
---
Noteworthy Achievements
OMEGA
Their tool watches are known to be dependable and rugged and their marketing accurately reflects this. They also happen to make more classic watches. Omega is known for many things such as their iconic Speedmaster "Moonwatch", the first watch to be on the lunar surface on the wrist of Buzz Aldrin.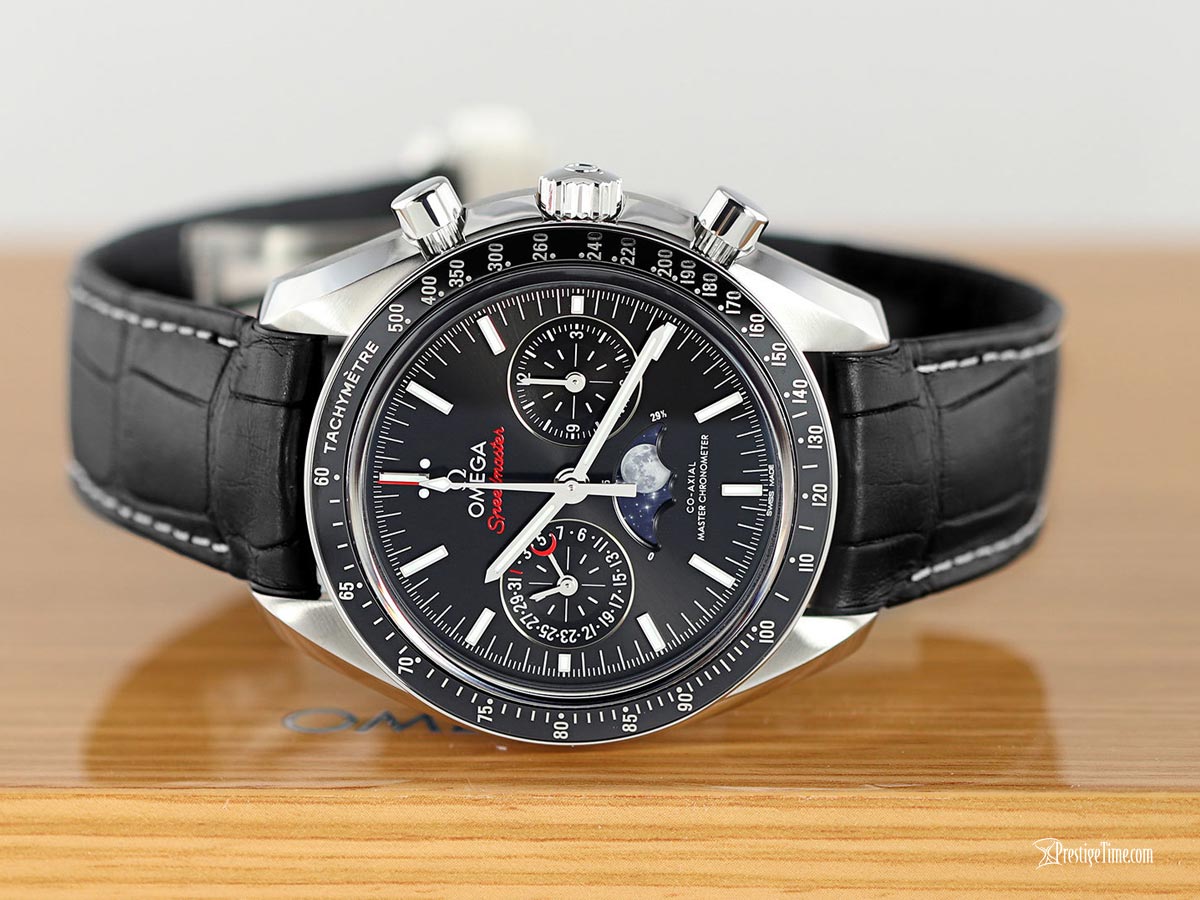 Fast forward a few decades and Omega took over being the 007/James Bond watch (which used to be a Rolex). Since the premiere of 007 Goldeneye featuring Pierce Brosnan, every Bond film had an Omega Seamaster.
PIAGET
Piaget isn't the same type of brand as Omega per se. They originally got into the business by producing highly precise watch calibers or movements in addition to quality watch components. At one point they became a supplier to some of the most prestigious watch brands.
After about 50 years of being in the business, they transitioned to manufacturing luxurious pocket watches and wristwatches. Piaget's fame hit a crescendo in the 1950s when they introduced the world's thinnest manual wind wristwatch, and then again, a few years later with the world's thinnest automatic watch thanks to their micro-rotor design.

---
Brand Positioning
Omega aligned them-selves with some Hollywood A-listers over the years and have amassed a large number of celebrity brand ambassadors such as Nicole Kidman, Daniel Craig and more. Piaget has nabbed a few Hollywood celebrities as well such as Michael B Jordan and Jessica Chastain and they tend to compliment their brand perfectly. Their most recent brand ambassador is the world's best pastry chef Cédric Grolet.
While we are comparing Piaget to Omega, more accurate brands to compare Piaget to would be Cartier and Chopard. Why? Since Piaget is both a luxury watchmaker that produces high-complication watches and at the same time is a high-end luxury jeweler. They, like Cartier and Chopard, are both in the Haute-Joaillerie and Haute-Horlogerie and produce many bespoke watches that are in the six and sometimes seven-figure price range like the diamond-paved Piaget Emperador Temple for example, with a 3.3-million-dollar price tag.
---
Brand Recognition & Value
That said, Omega is a far more popular brand and has higher brand recognition than Piaget. According to rankingthebrands.com, a BV4 (a brand valuation agency) on the various Swiss brands concluded in their report that Omega had the #2 highest brand value in the Swiss watch industry with only Rolex ahead of them in the first position. Omega's brand value is at 3,138 Million Swiss Francs.
Piaget is in the top 20 but at position #13 with a brand value of 600 Million CHF.* Omega has also shown 300% more growth in brand value year over year with a 3% increase compared to Piaget which only had a 1% increase from the previous year.
So, in terms of how many people would recognize the watch you're wearing, studies show that you're statistically more likely to get a "Hey, nice Omega watch there!" more often than a "Is that a Piaget you're wearing there?"
*Source: RankingTheBrands.com
---
Watch Collections
Omega has a vaster collection of watches throughout its various collections and series. With over 1,100 watches in their catalog. Piaget is only displaying approximately 200 different watches in their catalog. So, in terms of choice and selection, Omega certainly has the upper hand. The buttons below can be used to browse many of their collections.
---
Horology
PIAGET
Sometimes it's a matter of quality over quantity. While Omega has many watches, they are catered to (for the most) part the general public. Watch collectors that truly geek out over the horological appreciation of a watch's caliber and mechanical features will often lean towards brands that can produce high complication watches.
Piaget is one such brand that can produce marvels such as an ultra-thin tourbillon watch, a minute-repeater or a perpetual calendar watch as you would find in the Piaget Emperador, Piaget Altiplano, and Piaget Gouveneur collections.
OMEGA
This is not to say that Omega is in any way an inferior watchmaker. In fact, for the types of watches that Omega manufactures, they are in an excellent position and have made quantum leaps in terms of development and innovation.
They are a forward-thinking brand that has incorporated new materials into their movements. These new materials have been researched and implemented to combat the #1 enemy of all mechanical watches; electromagnetic frequencies or EMFs.
Omega's finest movements are Master Chronometers. These are known to have arguably the highest magnetic resistance in the business and just may be the most accurate mechanical watches with only Rolex's Superlative Chronometers as a direct competitor.
---
Craftsmanship
Like many other upper-market brands, Piaget doesn't stop at the manufacturing of precision movements but takes pride in the finishing techniques of their components. While Omega applies beautiful finishing to their components and plates, Piaget tends to take it up a notch and appears to go the extra mile to make their calibers shine brilliantly.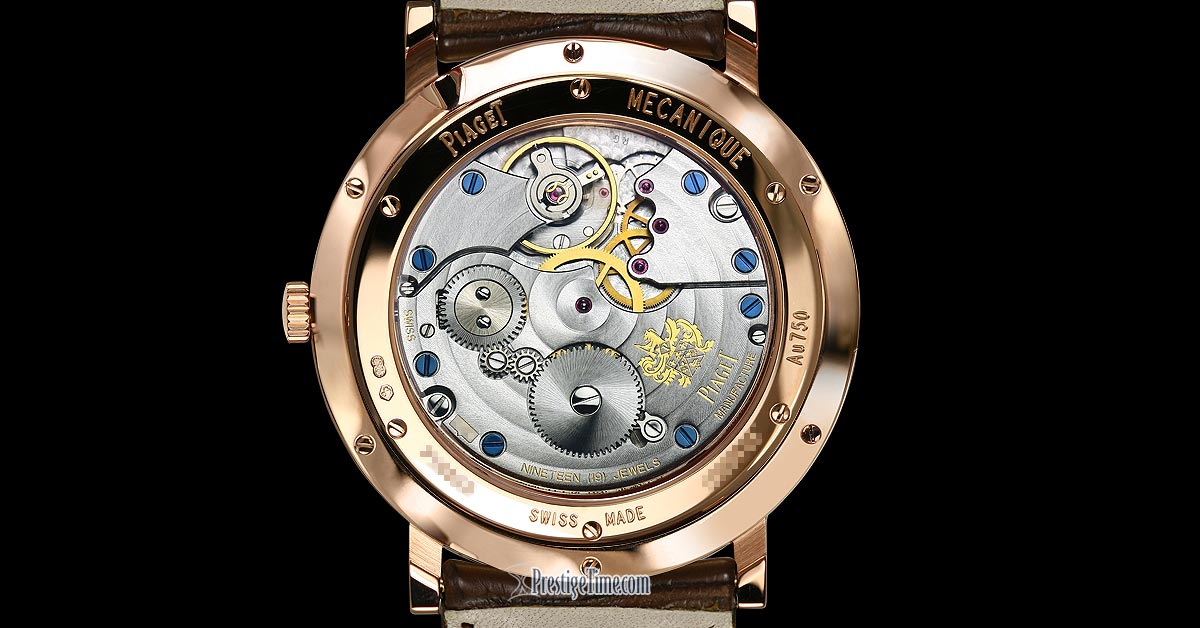 ---
Warranty
Choosing a watch is only half the challenge, taking care of it and maintaining it is the other half. If something ever went wrong with a watch, you will have a strong manufacturer's warranty. Omega has a 5-year warranty on all their watches. Piaget only offers a two-year warranty.
In fact, very few watchmakers offer more than a two-year warranty and Omega has implemented certain mechanical components that allow them to not only offer a longer warranty period but a longer interval between routine servicing and maintenance.
---
Resale Value
Like any product especially the mechanical variety such as a vehicle, the moment you use it you lose a percentage of its original value. Watches are no different. However, there are certain watch brands that have a habit of holding on to a higher percentage of its original value if, and when you decide to sell it as a preowned watch. Patek Philippe and Rolex are probably the two brands with the highest resale value, Omega watches are average, and Piaget watches are not known for having a higher average resale value at all.
During a valuation of a preowned timepiece, there are several variables to consider and the brand itself is only one of them. The model of the watch itself is another, supply and demand for certain models can not only have a watch fetch a nice chunk of its original value at the time of resale. In some rare cases, the watch can appreciate and be worth even more than the original purchase value (though these cases are few and far between).
The condition of the watch is another variable. Whether or not it includes all original packaging and paperwork.  Is it still covered by the manufacturer's warranty? Is it a limited edition and so on and so forth.
In any case, one should never look at a watch like an "investment". It is a luxury good that will maintain a certain amount of value as a tangible luxury good. Most of the time they depreciate over time and the rare case where they appreciate doesn't justify looking at them as an investment such as real estate or some other financial security product.
---
Pricing
An entry-level Omega watch will start at an MSRP of $2,550 for a ladies' watch and about $3,350 for a men's watch. Piaget, on the other hand, has ladies' watches starting at $5,050 and men's watches starting at about $11,600. 
---
Summary
Omega has been around for slightly longer than Piaget and has become famous for a few of the iconic watches that they have produced over the year such as the Moonwatch and the James Bond watches. Their entry-level watch pricing is more affordable, and they're prices cap at significantly lower than Piaget's top-shelf watches. They have excellent accuracy and magnetic resistance. Their most popular watches are considered by many to be luxury "tool watches" used by diving professionals and aeronauts.
Piaget is a more refined watch brand and is considered a less known yet more upper market brand than Omega. They cater to a higher-end clientele that has an appreciation for horological innovations. They create many watches that are high horology watches with high complications and have more impressive finishing than most omega watches. They are the more expensive brand and manufacture high-end jewelry.
Before you choose between these two brands you should ask yourself a few key questions:
Why are you buying a watch?
What mechanical features are you looking for in a watch?
What aesthetic features are you looking for in a watch?
What is the total amount you are looking to spend on the watch?
What key factors motivate you to choose between these specific brands?
Based on how you answer these questions, you should know pretty if a Piaget or Omega watch is best for you and your individual needs. Browse these two brands using the buttons below.
If you enjoyed this comparison and feel that others would enjoy it too, please like and share it. Thanks!