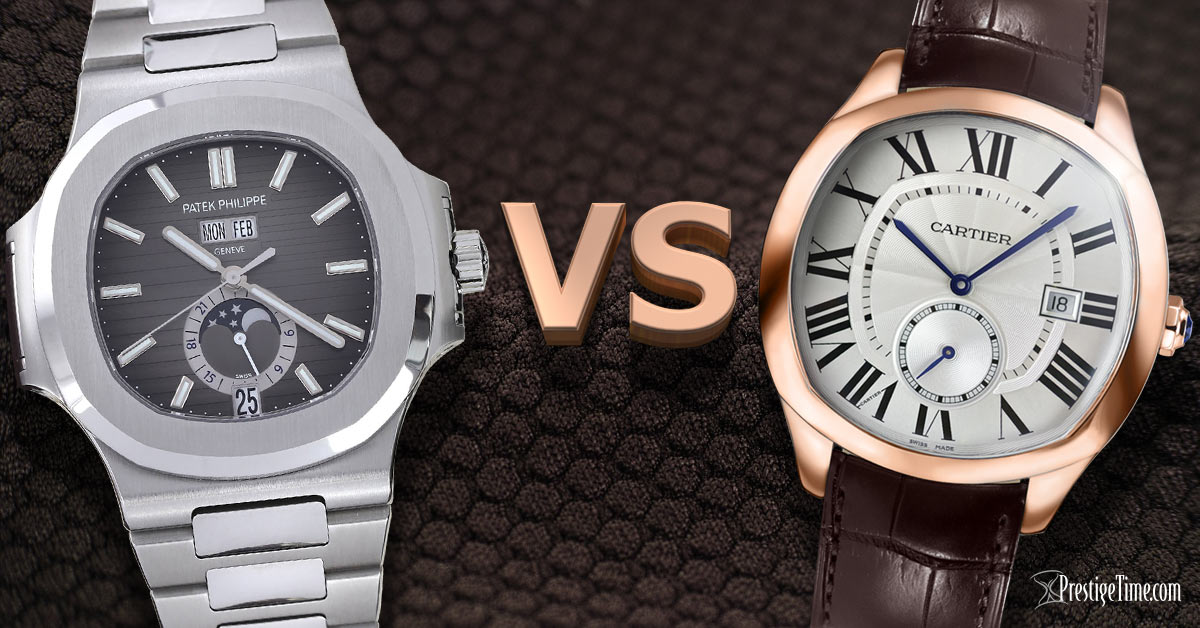 Patek Philippe VS Cartier - Which is best?
Two very famous watch brands. Both like to claim that they invented the wristwatch, but which is better, a Cartier or a Patek Philippe?
Let's have a look at two highly popular brands. Both are historically significant brands that have been in the business long enough to develop diehard fans among watch collectors and enthusiasts. Let's compare these two brands in every which way to determine which is best and more importantly, which is best for you.
Today we will benchmark Patek Philippe and Cartier watches. We will compare how they measure up to one another in terms of brand popularity and brand prestige, precision and accuracy, craftsmanship and horology, innovations and achievements, price, and resale value.
Brand Popularity
Both are popular brands. Some of the most popular, in fact. Both are famous for being high-end luxury names but only one made its name exclusively as a top-shelf luxury watchmaker. Cartier built its brand on two fronts: high-end jewelry and luxury watches. Patek Philippe is the 3rd most popular name in Swiss luxury watches according to a recent report by a brand valuation agency called Interbrand and Cartier is one of the most popular brand names worldwide according to Forbes.
Brand Prestige
Cartier has produced magnificently crafted, beyond expensive pieces of jewelry for the rich and famous including supplying their goods to many royal courts in Europe. Patek has also supplied royals and leaders of industry with their fine watches. They both share the same clientele, however, Patek Philippe is a name that is more revered and more respected in the luxury watch community.
Popular Collections
Cartier has several very popular collections. For men, they have the Cartier Drive, the iconic Tank and the historical Santos collections, Rotonde and the Calibre de Cartier. For the ladies, they have several popular collections including the Ballon Bleu, the charming Clé de Cartier, the Cartier Panthere, and the various rectangular-shaped Cartier Tank watches for women.
Patek Philippe has numerous collections of highly sought-after watches. Oftentimes one needs to be on a waiting list to get one. It makes no difference if you are social elite, come from old money, or if you are nouveau riche, these watches are scarce since they don't mass produce their watches the way many other watchmakers do and have a pretty exclusive distributorship. One of the easier to come by models is the Calatrava which is an entry-level men's Patek Philippe watch. Other models such as the Nautilus can be harder to get your hands on.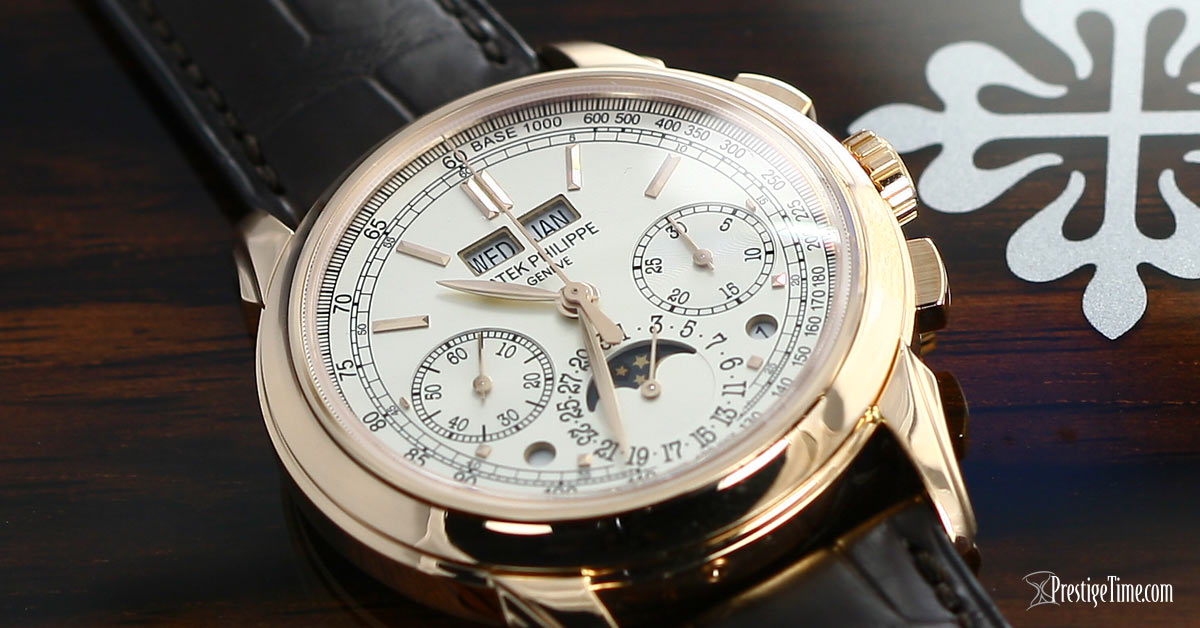 Precision & Accuracy
Patek Philippe commands a very strict standard in terms of accuracy and created its own seal. Any watch bearing this hallmark is required to have -3/+2 seconds a day accuracy or better which puts Patek in league with the most precise watchmakers in the business such as Rolex and Omega.
Cartier's mechanical watches won't measure up to Patek Philippe in terms of precision and accuracy.  However, they do manufacture quartz watches which, by definition, always have better accuracy than a mechanical timepiece. Most watch connoisseurs don't sing the praises of quartz movements since they are battery powered and a deviation from the age-old craft of traditional watchmaking.
Craftsmanship
Both brands take watchmaking very seriously. However, when it comes to horology, Patek Philippe is the Rolls Royce in the industry. Their watches come in stainless steel, yellow gold, rose gold, and platinum. Regardless of the material used, they are a cut above the rest and won't release a watch that isn't perfect. The exceptional finishing on their watches is a testament to their commitment to absolute perfection and they currently hold over one hundred patents.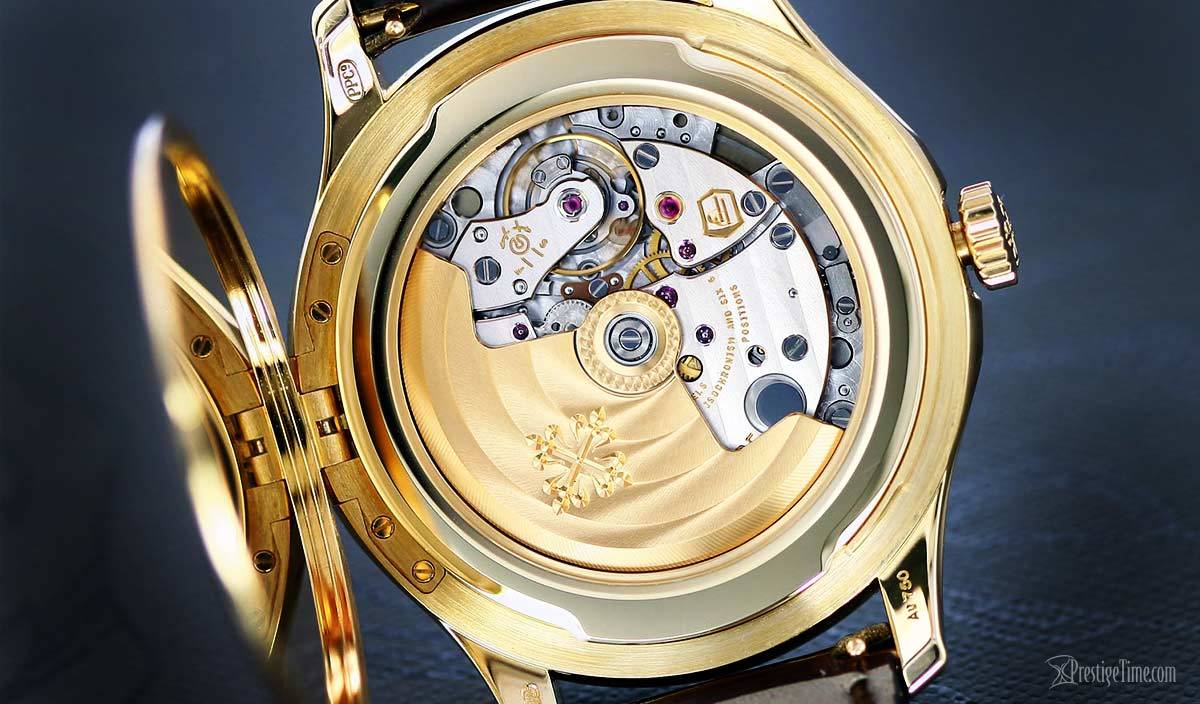 Horology
Patek Philippe has also been credited with creating some of the most mechanically complicated watches in history such as the Patek Philippe Henry Graves Supercomplication which features 24 mechanical complications that fetched over $24,000,000 at an auction (over $1,000,000 per complication!).
Cartier had some pretty expensive watches of their own, but none are even in the same tax bracket and none have nearly the mechanical complexity of the most complicated Patek Philippe watches. Not even the Grande Complication Skeleton which has a perpetual calendar, minute repeater, and flying tourbillon.
Innovation & Achievements
A simple search may bring up different results but for the sake of clarifying the different results, Patek was the first to make a wristwatch in a time when pocket watches were at the peak of fashion. Cartier was the first to popularize the wristwatch and with Cartier's influence in high fashion with their exquisite jewelry, they took the idea and caused a major shift in the industry.
This caused a catalyst of change that challenged the status quo. It pushed watchmakers to challenge their craft by miniaturizing mechanical movements so that they can fit in a case small enough to be worn on a wrist. Their first watch, the Santos was originally designed for Cartier's pilot friend and is still to this day an iconic watch.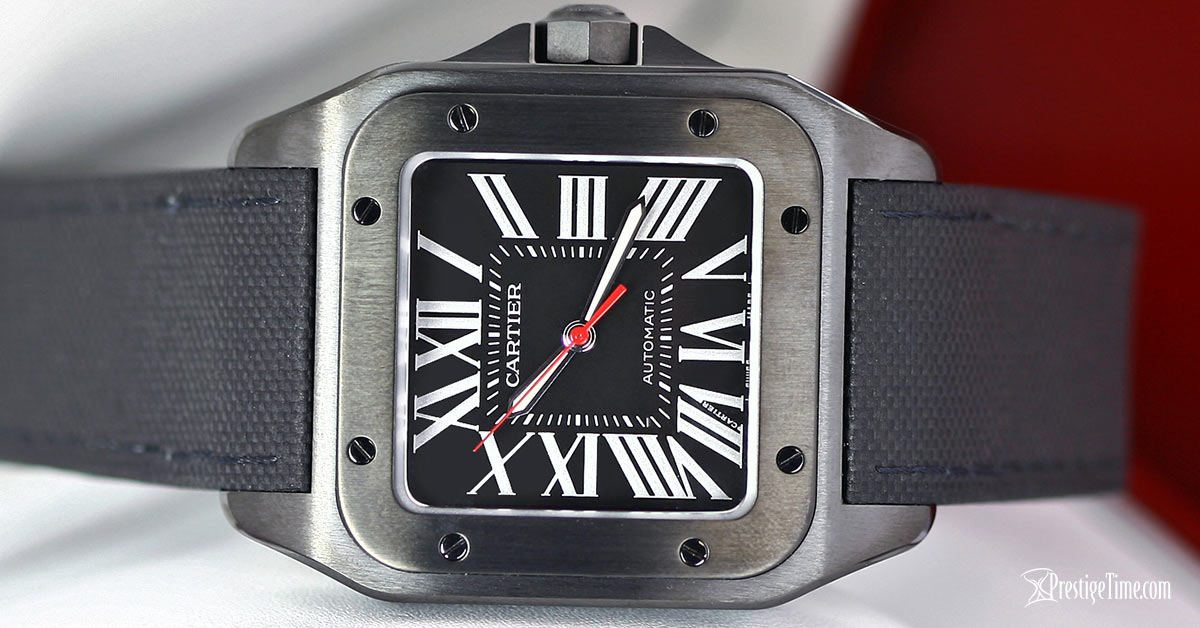 Price Comparison
Between these two, Cartier is without a doubt the more affordable brand. They start at a whole different price point and are simply less exclusive. A brand-new Cartier watch such as the Tank Solo can be acquired at full MSRP for under $2,500, a Patek Philippe watch such as the Twenty-4 can only be bought for about four or five times that price at $12,500. Of course, you can also buy their diamond models that sell at a much higher price. Typically, the more expensive timepieces from either watch company are the mechanical models with either automatic (self-winding) or manual (hand-wound) models rather than the quartz models.
Resale Value
Patek Philippe is one of the very few brands that hold their value better than others including Cartier. There's a reason why their slogan is what it is. It's true and they are the type of watches that make great family heirlooms because some models will even appreciate over time if they are cared for.
Summary
Regardless of which you choose, you will get a quality product but a Patek will be a cut or a few cuts above Cartier. Cartier, however, is the more affordable brand and they are both great luxury watchmakers. Both brands have collections that are very popular watches, and both are very recognizable brands.
Patek Philippe is one of the "big three" watchmakers which also includes Audemars Piguet (creators of the iconic Royal Oak watches) and Vacheron Constantin (the oldest watchmaker in the world to date that has been continuously in business). This puts Patek Philippe in a more upper market position than Cartier, they are a more prestigious brand that is more collectible and with higher resale value.
Cartier Watches                                Patek Philippe