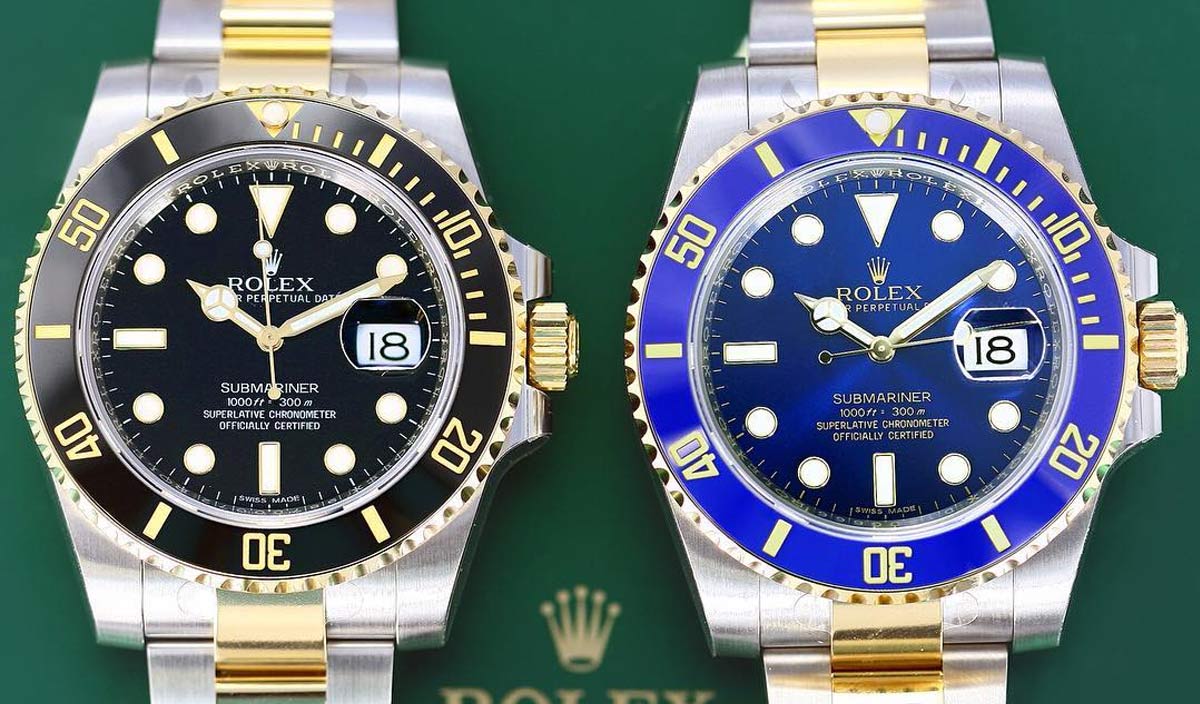 Rolex Submariner Watches: A Topic to Dive Into
Immerse yourself in the luxury of a Rolex Submariner.
The diver's watch that works well at any level... including 660 feet underwater.
Rolex watches are known to adventurers and explorers are reliable watches. The Rolex Submariner is no different. If you are an adventurer, explorer, diver, marine biologist or just have a lifestyle that requires subaquatic exploration, this is definitely a watch you need.
With up to 660 feet water resistance and a super tough case, it's no wonder that the Rolex Submariner watch is the choice of Royal Navy divers.
Although the Rolex Submariner is capable of working so well while being soaking wet, in the real world, most people prefer it dry like their martinis. For a watch that looks as great in a tux as it does in a wetsuit, the Rolex Submariner is at home both above sea level and underwater.
Rolex like to boast in their ads how they don't set out to change the world, but the people that wear their watches do. This is a profound statement and the reason it sticks out so much is that there is truth to it.
Rolex watches are worn by world leaders, Fortune 500 CEOs and pioneers of industries. They represent being tough in the face of challenges and they embody the perseverance that is needed to overcome the very things that challenge them.