TAG Heuer VS Omega Watches
The only comparison you need when having to choose between TAG Heuer or Omega watches.
In this day and age, people are looking to buy the best watch that their hard-earned money can get them. Therefore at a specific price point, two watchmakers, TAG Heuer, and another called Omega are often compared and considered as viable options. Both watchmakers have been popularized and sprinkled with Hollywood stardust by being featured in major film productions. However, most people nowadays wouldn't make a decision solely based on if the timepiece has a special edition 007 design on the dial or not.
Consumers are more educated and smarter than ever and they want to know if it's worth the money in terms of mechanical engineering. If it will be a dependable watch. If it will meet the requirements of their lifestyle with its various features such as water resistance, complications, etc. They may also want the watch to be noticed and may want to know things about which brand is more popular or more recognized. Today we will address all these concerns and then some.
Let's begin with Omega. The James Bond character wore an Omega Seamaster watch in every 007 / James Bond movie since 007 Golden Eye which featured Pierce Brosnan and most recently, the Omega Spectre Limited Edition watch worn by actor Daniel Craig in "007 Spectre" who is also one of the many high profile brand ambassadors for the Omega watch company. All promotional buzz aside, keep reading because you probably want to know about the value of the watches themselves.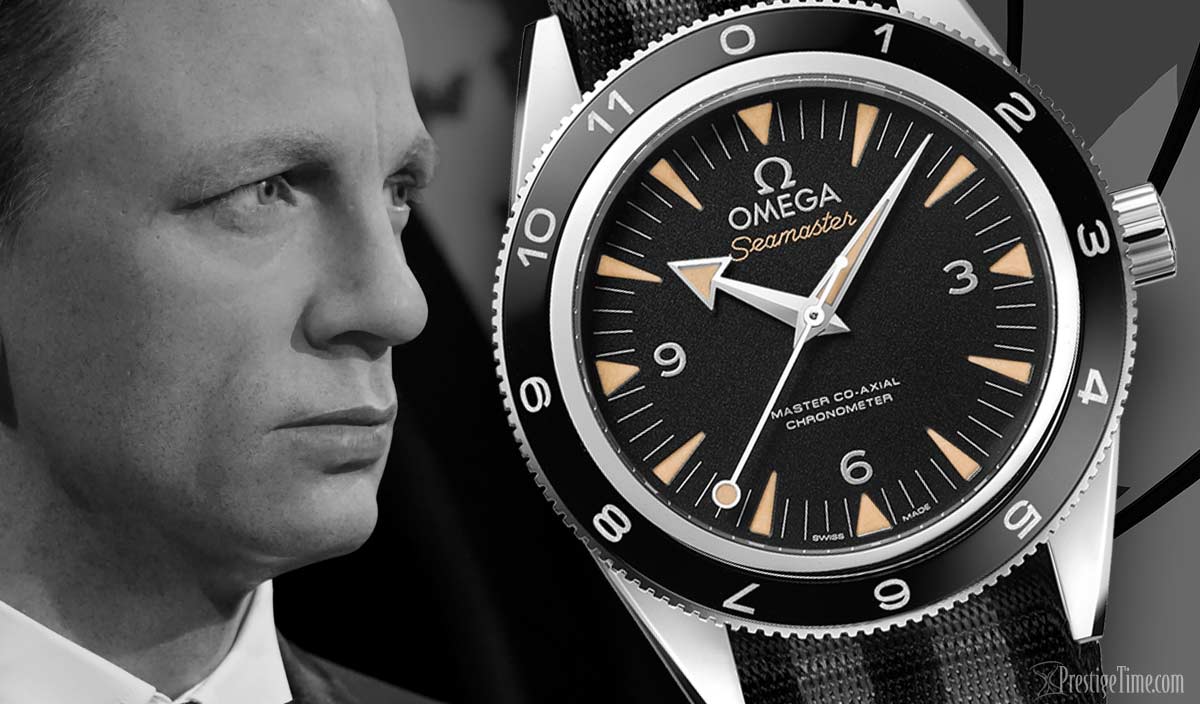 We're always getting questions like "Is TAG Heuer a good watch?" or "Is TAG Heuer worth the money?". To set the record straight, yes. They make great mechanical watches, quartz watches, some highly precise chronographs, and even tourbillon watches. In fact, they even make some of the hottest luxury smartwatches at the moment called the TAG Heuer Connected and have some iconic watches under their belts such as the TAG Monaco with the blue or black dial.
How do they compare to Omega, another high-end watchmaker? They too have earned their stripes and have made some tremendous achievements in the business and in the age-old craft of traditional watchmaking. Is Tag Heuer better than Omega? Granted, Omega doesn't make any smartwatches the way TAG Heuer experimented with in the past decade, but they do make a lot of very impressive mechanical watches. These include several iconic watches such as the Omega Speedmaster Professional, the first watch on the moon worn by Buzz Aldrin, a model which was later nicknamed the "Moon Watch". Newer Speedmaster watches feature ceramic bezel rings and have many design variations.
Practically speaking, today, if you will dish out money for a watch then you don't necessarily want it to be just because James Bond wore a model called the Omega Seamaster, or just because Buzz Aldrin wore an Omega Speedmaster, or even because someone famous like Steve McQueen wore a TAG Monaco, etc.
Which brand is better, TAG Heuer or Omega?
Omega is the world's 2nd most recognizable Swiss watch brand in the world with approximately 70% worldwide brand recognition and is only second to Rolex in terms of brand recall.
What's more accurate, an Omega or a TAG Heuer watch? 
Omega has some really great mechanical watches with several revolutionary innovations especially in areas that combat the #1 enemy of mechanical watches; EMF / Electromagnetic Frequencies which are the primary cause for watches to malfunction. The more electronics we use, the more exposure our mechanical watches are beginning to experience and there are few watchmakers that can say they have made the advances that Omega has made in the fight against enemy #1, magnetic interference.
Omega has implemented a new material; silicon in their Si14 balance spring inside the case and their Master Chronometers are resistant up to 15,000 gausses. It's actually quite remarkable for a mechanical watch.
Omega has also created a new and unique certification along with METAS which does lots of testing on the magnetic resistance of the movements. With all the emerging technology of this century, EMFs have become, hands-down, the greatest threat to the tiny metal parts inside mechanical watches. Watches now need more of a defense against the electromagnetic frequencies that these technologies emit than at any other point in watchmaking history. Every electronic device emits EMFs and as of now, and it's perhaps not-so-coincidental, Omega is the only manufacturer that can even pass this testing and get the Master Chronometer designation. No other watches are similar in the sense that they offer the same resistance to magnetic interference which kind of puts the Omega brand upon their own pedestal.
What is the warranty period difference between Omega and TAG Heuer?
Omega also has an amazing 5-year warranty period while most other brands including Tag Heuer only offer a 2-year warranty.
Do Omega watches hold their value?
Like most products, the moment you use the product and it's status shifts from new to used, regardless of how little you used it, it automatically loses some of its original value. Omega watches are no different. In terms of how much of a percentage they lose compared to other brands, they are fairly average. There are a couple of brands that on average hold more of their original value at the time of selling such as Rolex and Patek Philippe. There are also brands that on average hold significantly less of their original value such as Piaget. Omega is on neither extreme end. Of course, certain models will hold more of their original value such as limited editions and such. Many variables go into the valuation of a preowned watch and need to be considered before the brand itself.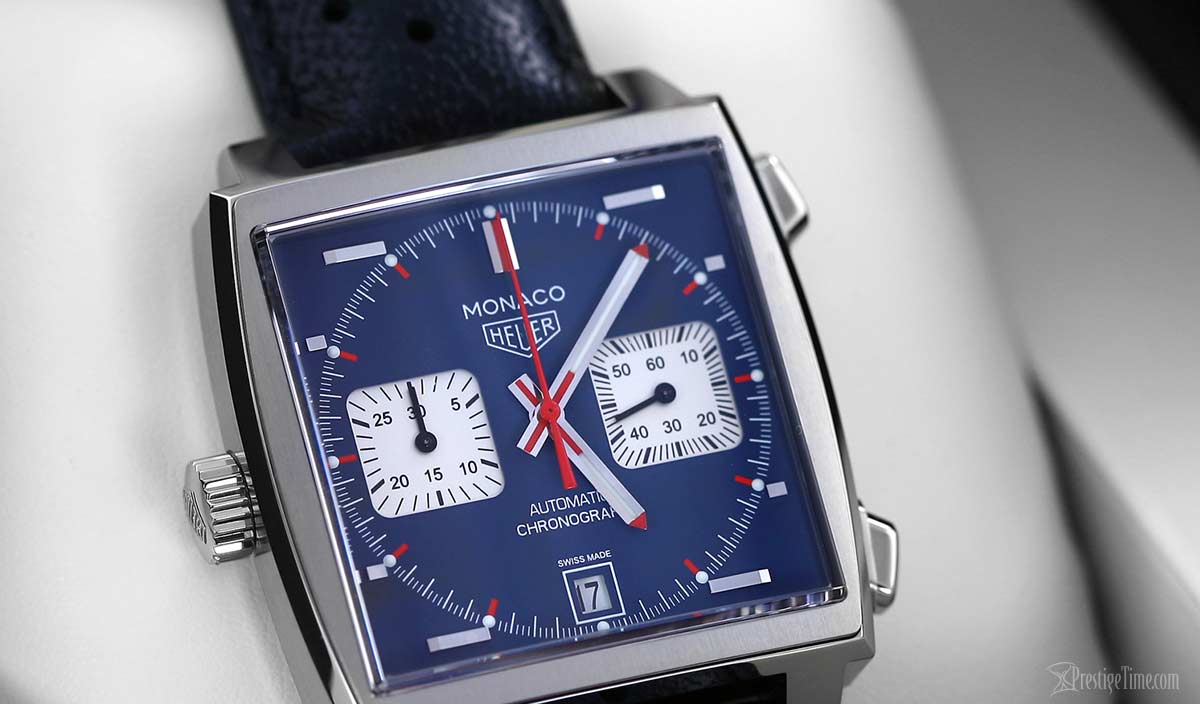 TAG Heuer
Is Tag Heuer a good watch brand?
While TAG Heuer is in the top 15 most recognizable Swiss watch brands in the world. It's more often than not that when someone asks us "Are TAG Heuer watches good?" they are curious about more esoteric things such as what's "under the hood" of their TAG watch so let's first discuss their movements.
Let's conduct a brand-wide Tag Heuer watch review. TAG Heuer has a few in-house calibers to call their own. The most common are the Calibre 1887, the Calibre S, and a few others found in some of their more niche timepieces. You can also find quite a few which use the Swiss-made Calibre 5 which is essentially an ETA 2824 movement without about a 38-hour power reserve.
Historically, TAG Heuer, (as well as most Swiss watchmakers) used movements provided to them from outside sources such as ETA, Sellita, and Zenith (to name a few) for ready-made movements or they would otherwise use what the industry would call "ébauches" which is a template of sorts of a watch movement base upon which they build the movement.
Is Tag Heuer a respected watchmaker?
They may not traditionally be considered high horology but TAG Heuer is a great brand and has been the official timekeeper for Formula 1 racing for years. One of the things that got them racing and sports partnerships was their reputation for their sporty precision chronographs that can measure up to 1/100th of a second.
In terms of high complication watches though there are still several brands out there that TAG has to catch up with to be in that league.
They have since positioned their brand as the go-to watch for racing enthusiasts with series such as the F1, the Monaco, Panamerica, Senna, and Carrera; all synonymous with high-speed motor racing. While TAG Heuer's mechanical watches don't have the same resistance to magnetic waves as Omega watches (no brand does), they do have really great chronographs.
Does TAG Heuer make High-Horology watches?
So, is Tag Heuer good?  What about higher complication watches?
TAG Heuer has also made some recent strides in moving its brand into a more upper market position along with other brands that offer high-complication watches. Their new Carrera Heuer 02T Tourbillon is possibly the most affordable high-quality and high-precision tourbillon.
All that said, is TAG Heuer luxury? That really depends on who's buying it. To some, it is considered a luxury brand, and TAG Heuer has certainly taken steps to position its brand adjacent to luxury brands with comparable high complication watches at a very competitive price. On the other hand, some high-end watch collectors would disagree. 
Which is your favorite? TAG Heuer or Omega?
If you enjoyed this comparison and feel that others would enjoy it too, please like and share it. Thanks!