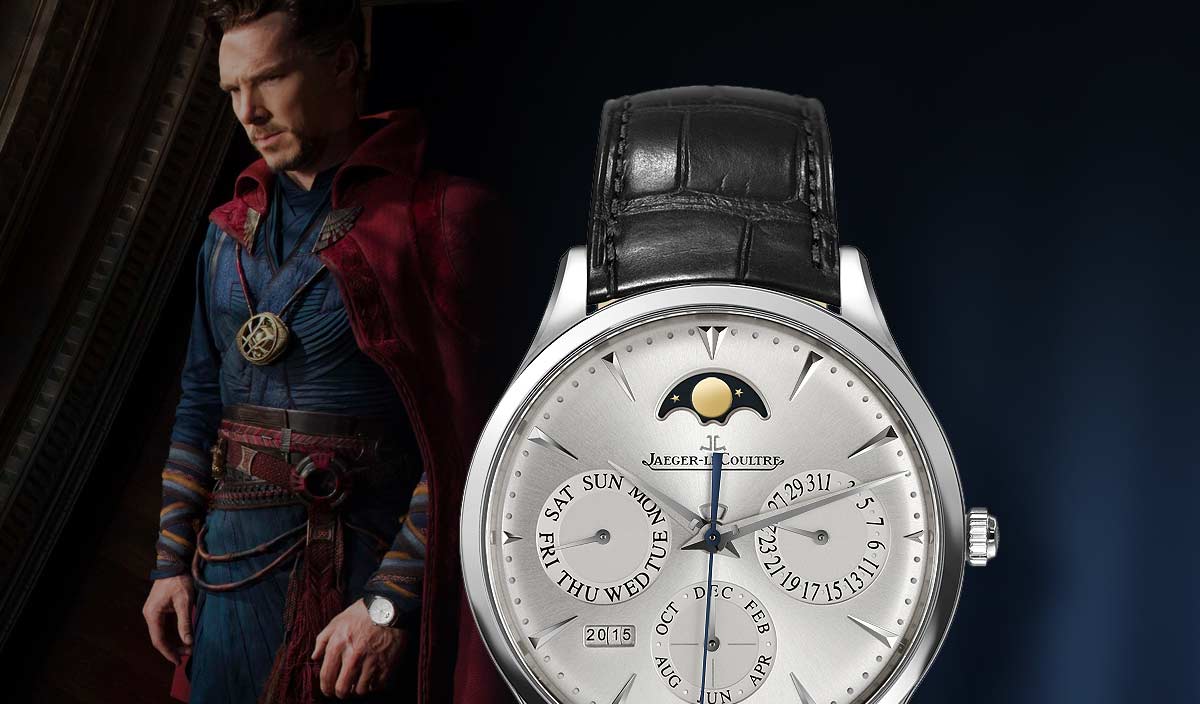 The Doctor Strange Watch: Jaeger-LeCoultre Master Ultra Thin Perpetual
Marvel's superhero is not only a master mystic but he can alter time itself. Guess which luxury timepiece he chooses to wear?
One of the most heart-wrenching moments in the new Doctor Strange movie is when Dr. Stephen Strange, a world-renowned neural surgeon is speeding while checking his phone and wraps his $200k+ Lambo around a tree. That was only one of the hardest things to watch but the absolute most painful thing to watch in this epic Marvel film would be what happens to his JLC Master Ultra Thin Perpetual watch which he carefully selects from a huge drawer with built-in SwissKubiK watch winders. The in-drawer watch winder appears to accommodate at the very least, a dozen really high-end luxury watches from several top Swiss watch brands including Jaeger-LeCoultre, Rolex and a few more in the Dr. Strange watch collection.
The Jaeger-LeCoultre Dr. Strange watch is unique in a way for a few reasons. What watch does Dr. Strange wear from JLC? First and foremost, the watch that he wears (and utterly destroys) in the film is the JLC Master Ultra-Thin Perpetual Men's Watch model # 130842j and just for the movie, it was uniquely outfitted with a solid case back which is quite different from the original watch which has a transparent sapphire crystal on the case back. It appears that Jaeger-LeCoultre made a special effort for this film to get high retention product placement with their MUTP. Aside from using a solid case back instead of a see-through crystal, it had a personalized and touching inscription from Christine (played by Rachel McAdams) saying: "Time will tell you how much I love you."
It must have been extremely painful for their watchmakers to see one of these beauties get smashed to pieces. Then again they also made scrap metal out of a Lamborghini at the onset of the film. The film has a lot to do with time and it appears to be a carefully selected placement for Jaeger-LeCoultre to ensure that the watch Dr. Strange wore in the movie was one of theirs. They also managed to squeeze in a special edition of their iconic Reverso watch which has a reversible case. Looks like it was the Jaeger LCoultre Grande Reverso Rouge 1931 reference # Q278856J but this watch was actually never worn in the movie. It was just seen being wound in Dr. Strange's watch winder drawer. Among other watches in the Doctor Strange impressive watch collection was the TAG Heuer Monaco chronograph and the Rolex Cosmograph Daytona. As you can see the Doctor Strange watch collection was in fact quite impressive.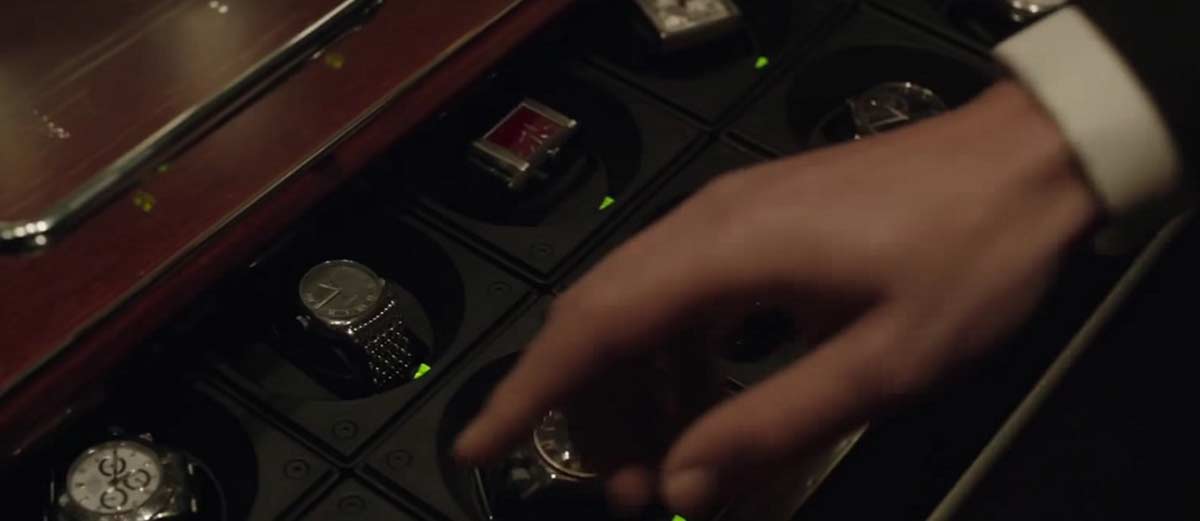 Jaeger-LeCoultre also hosted a special screening of Doctor Strange in New York along with special guest and star of the new Doctor Strange film, Benedict Cumberbatch. Other guests included people like Valentino, Calvin Klein, Gerard Butler, Candy Pratts, Ryan Cooper and Christian Slater, to name a few.