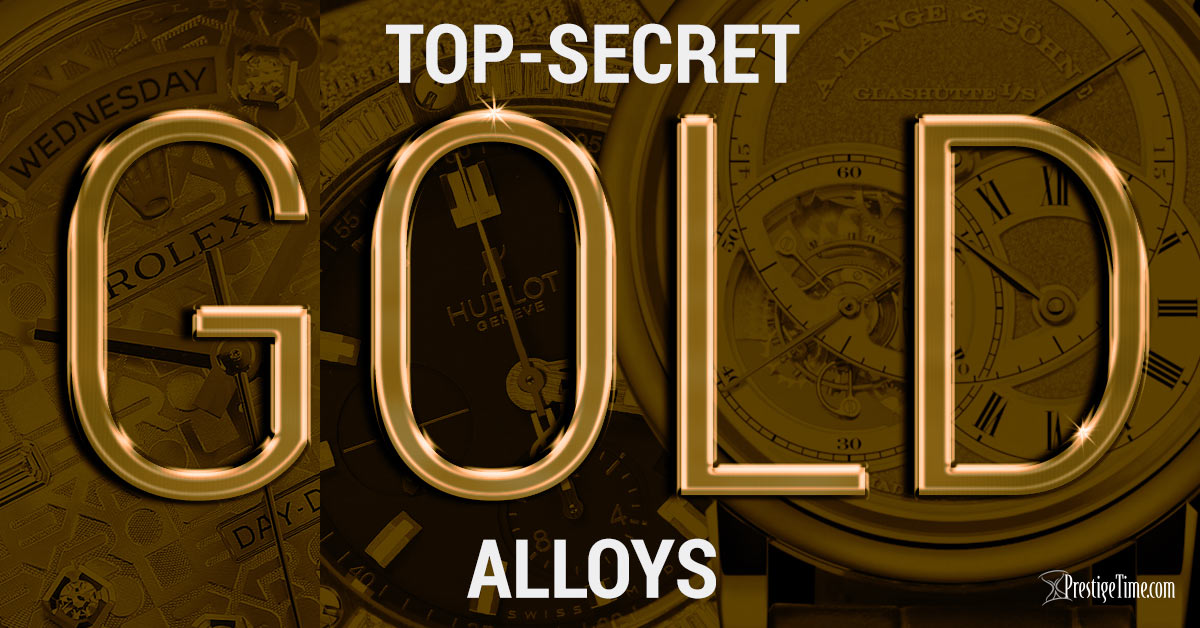 5 Top-Secret Watchmaking Alloys and Golds Patented by Famous Watchmakers
What are the different types of extraordinary gold used in the watchmaking industry? Why don't we see every watchmaker making their own unique shade of gold?
Everose® Gold
What is Everose Gold? Rolex's proprietary hue of rose gold
Gold/Au             Copper/Cu          Platinum/Pt
What is Everose Gold? 2005 was the year that Rolex decided to get in on the rose gold trend and using their in-house foundry they managed to create a patented formula for their special shade of rose gold called Everose®.
One of the unique things about Rolex's gold, in general, is that they have a top-secret recipe for each precious metal alloy they create. The metal that is used to increase the redness of gold is copper.
However, copper does have certain properties and characteristics that make it challenging for watchmakers to use it. For example, oxidation and discoloration. Even exposing the metal to the elements such as salty ocean water and the sun's ultraviolet rays can cause the copper in the metal to react. In addition, sweat can also cause the copper in the metal to react.
Enter Rolex's Everose® gold, an alloy that is made of gold, copper and a touch of platinum. (ratios are kept secret though). Why platinum? It acts as a bonding agent and protects the alloy from discoloration. It also provides that luster that people have come to expect from any gold Rolex.
Sedna™ Gold
What is Sedna Gold? Omega's proprietary rose gold.
Gold/Au             Copper/Cu          Palladium/Pd
Starting with the Omega Constellation Sedna™ in 2013, this popular Swiss watchmaker has used their patented Sedna™ gold in numerous watches using this proprietary alloy. Similar to Rolex's Everose® gold, Sedna™ is an 18kt gold (which means a minimum of 75% gold) that combines Gold, Copper, and the third element to bond and protect the luster of the metal. In Omega's case, with Sedna, it's palladium.
Why did Omega use Sedna as the name for its alloy? It happens to be, and perhaps not so coincidentally, that Sedna is not only the name of a reddish planetoid in the outskirts of our solar system, but Sedna is also an Inuktitut name for an Inuit mythological goddess of the sea and marine animals also known as "mother of the sea" or "mistress of the sea".  It gives them the opportunity to pair their proprietary Sedna alloy with not only the first Sedna watch Omega ever made, the Omega Constellation, that often had an image of a space observatory on the case back. Two of their most famous watch collections. These are, of course, the Omega Speedmaster made famous because of the Moonwatch used in many NASA missions including the original moon landing in 1969. The other is the Omega Seamaster, a favorite with professional divers. So the name Sedna was most likely very carefully chosen by their branding department. Sedna for space would be a Sedna gold Omega Speedmaster and Sedna for the sea would be a Sedna gold Omega Seamaster.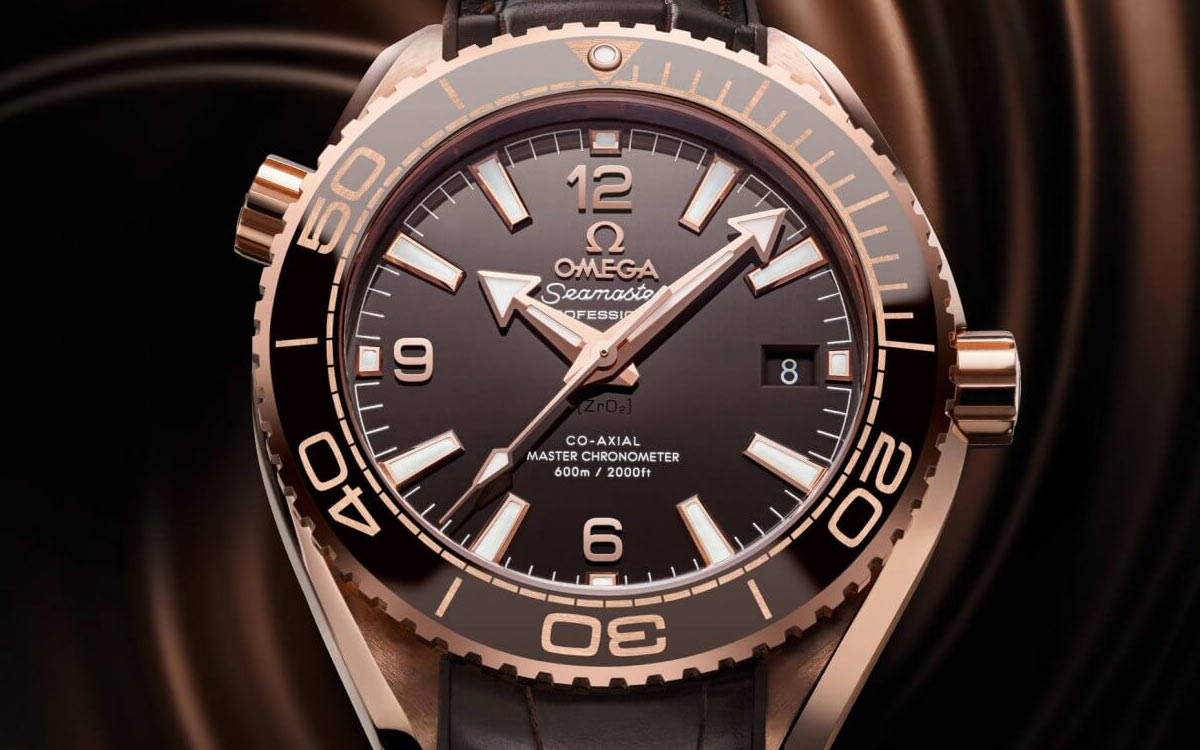 Honey Gold
What is Honey Gold? A. Lange & Sohne's proprietary rose gold alloy.
Gold/Au             ???          ???
This top-shelf German watchmaker has a proprietary gold of their own called Honey Gold which has a unique hue that is only slightly rosy. Like Rolex, they keep their formula a well-kept secret but what we do know about it is that it is significantly harder than platinum and has been around since 2010. Lange claims that the processes to create and finish a watch made with this precious alloy is very difficult. Therefore, they only use Honey Gold on their most exclusive models.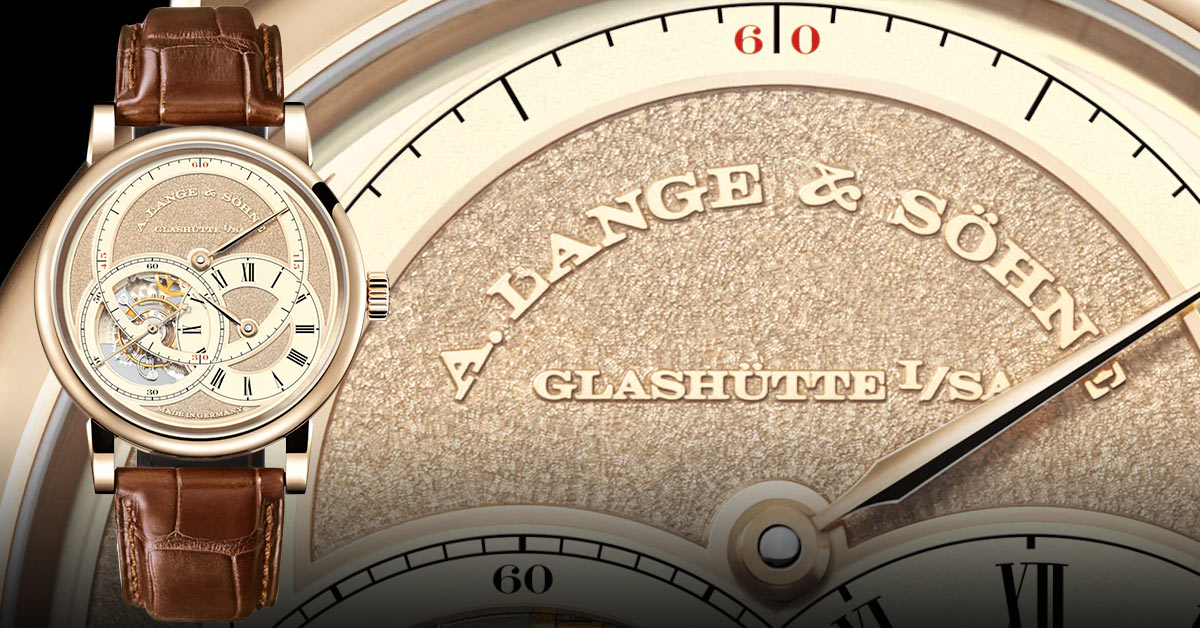 According to Wilhelm Schmid, the CEO of A. Lange & Sohne, one of the biggest challenges they faced is working with this material. It is harder to work with than platinum and is therefore only used in the most exclusive pieces. While the cost of platinum is cheaper than gold, the cost of working with this material is eight times harder than gold and therefore makes it more expensive. How much more so with Honey Gold which is even harder on the tools and harder to work with than platinum.
Another challenge that they had to face after patenting Honey Gold is getting a foundry that can produce this exclusive material. They found two and one of them was already bankrupt. The remaining one gave them a 50Kg minimum order requirement. That's a lot of gold considering that the weight of the average watch case is only about 80g.
Even for uber high-end manufacture that has an annual production of about 5,000 pieces, this was a pretty tall order considering that only a few of the very high-end watches use Honey Gold. The rest of the material sits around waiting to be transformed into one of the most precious watches from the only watchmaker in the world that Patek Philippe considers to be a direct competitor.
Magic Gold
What is Magic Gold? Hublot's secret gold and ceramic fusion alloy.
Gold/Au             Boron Carbide/B4C          Platinum/Pt
Hublot is all about fusion and creating new materials so it should come as no surprise that they have developed some pretty high-tech gold as well. In 2011, and after two years of R&D in conjunction with a Swiss research institution and university called EPFL (École Polytechnique Fédérale de Lausanne), the gold alloy that was produced was so high-tech that they call it Magic Gold. What's so magic about it?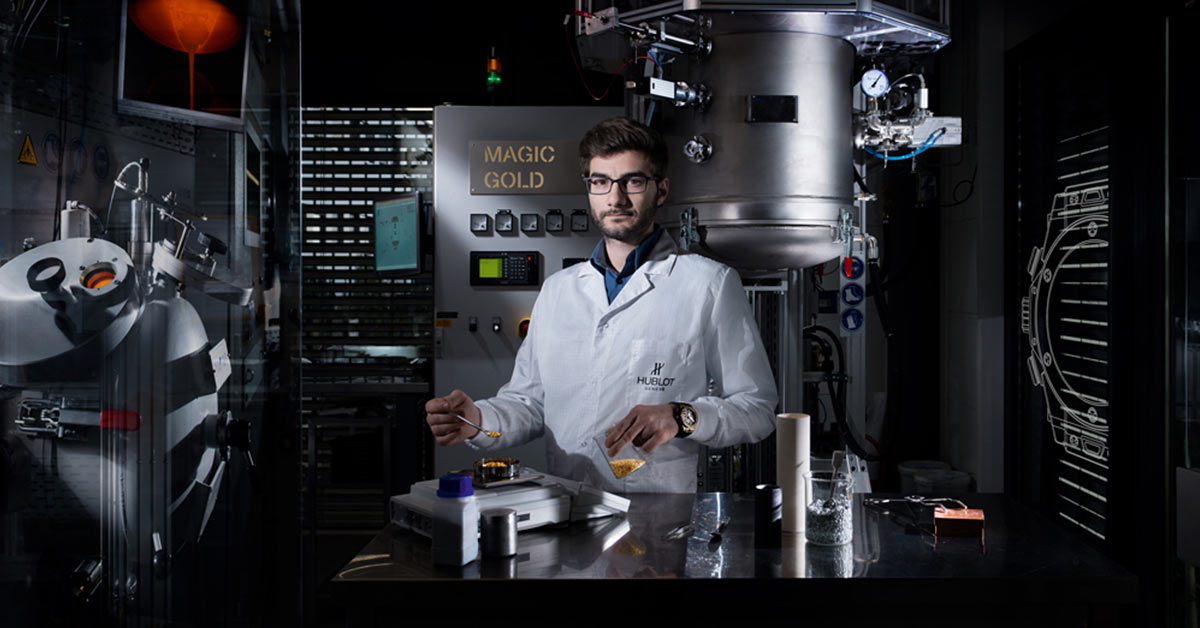 This bronze-colored hue of gold is being hailed as the first and only 18kt gold alloy that is scratch-proof, not scratch-resistant, scratch-proof meaning that both the watch material and its finish are impervious to nicks and dings, virtually indestructible.
This has been achieved in Hublot's research laboratories by fusing Gold (Au) with Boron Carbide (B4C). It is in fact so hard a material that only diamond-tipped tools, wire-cutting, or ultrasonic and laser machining can be used to shape them.
Boron Carbide is the third known hardest material in the world with only cubic boron nitride and diamond beating it. It's also used in bulletproof vests and tank armor.
As with all 18kt gold alloys, 75% of the weight must be gold. With this proprietary gold, the remaining 25% is Boron Carbide. This is in the form of a ceramic powder which is normally shaped by heating it until it reaches a liquid state. But the temperatures that B4C requires are too high for a watch mold and therefore another process had to be created in order to manufacture this material for watchmaking.
A cold process is used wherein the B4C powder is compressed in a pressure machine. Using this system allows them to make a solid material out of the powder which is then heated for reinforcement in a sintering furnace. Once this process is completed the solid, yet porous material is taken through a second process where it is drenched with 24Kt liquid gold and then turned into solid ceramic tubes via a gas-pressured process.
These tubes are then sent to a 3rd party lab to be certified that they meet all the requirements of an 18Kt gold alloy. This process is so time-consuming and tedious that only 300-350 watches can be produced each year in Magic Gold.
King Gold
What is King Gold? Hublot's exclusive rose gold alloy.
Gold/Au             Copper/Cu          Platinum/Pt
The standard 18Kt rose gold (5N) is achieved by combining gold with 20.5% copper. However, to get that more fiery tone of rose gold that you will only find in Hublot's King Gold, you will have to add a higher percentage of copper. Hublot also makes use of platinum in the mix which helps to keep the luster and longevity of the color.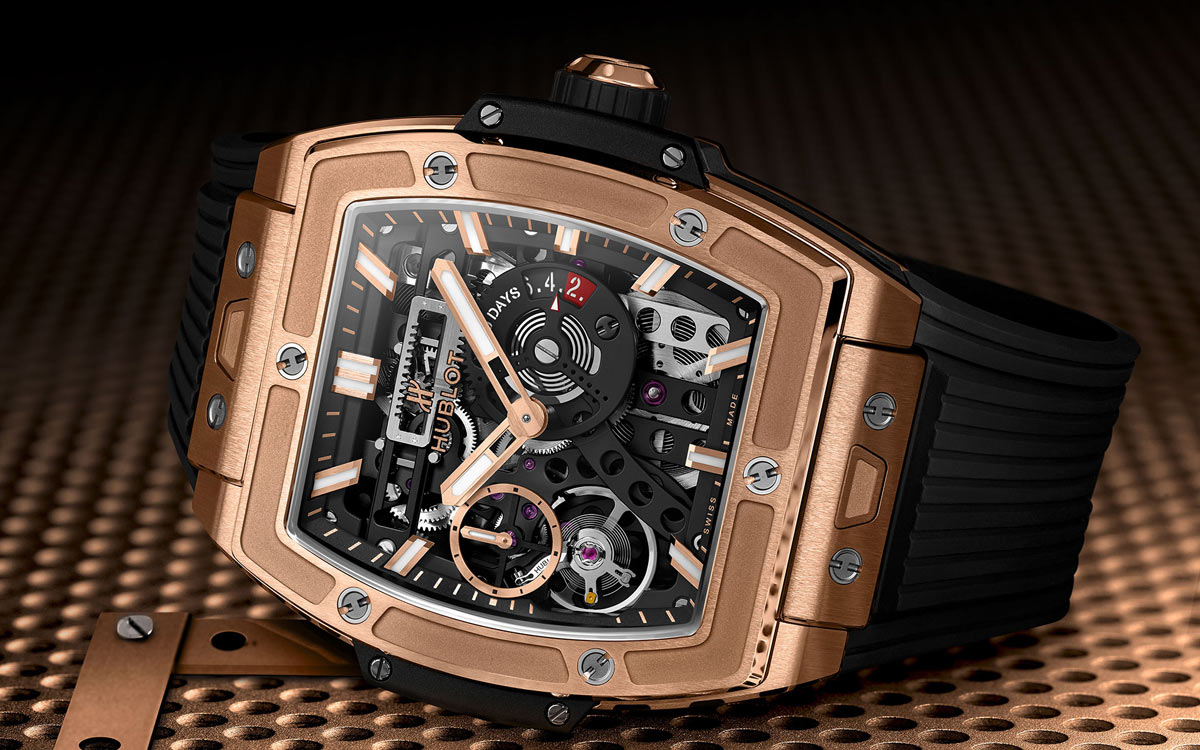 Goldtech
What is Goldtech? Panerai's exclusive rose gold alloy.
Gold/Au             Copper/Cu          Platinum/Pt
Redder than the standard 18Kt rose gold (5N), Panerai's proprietary rose gold alloy is known as Goldtech. It has a beautiful sunset hue by combining gold with more copper than your standard rose gold.
It's more of an exclusive metal and isn't found on many of their watches but the models that use it are absolutely stunning. Use the button below to browse watches by Panerai.