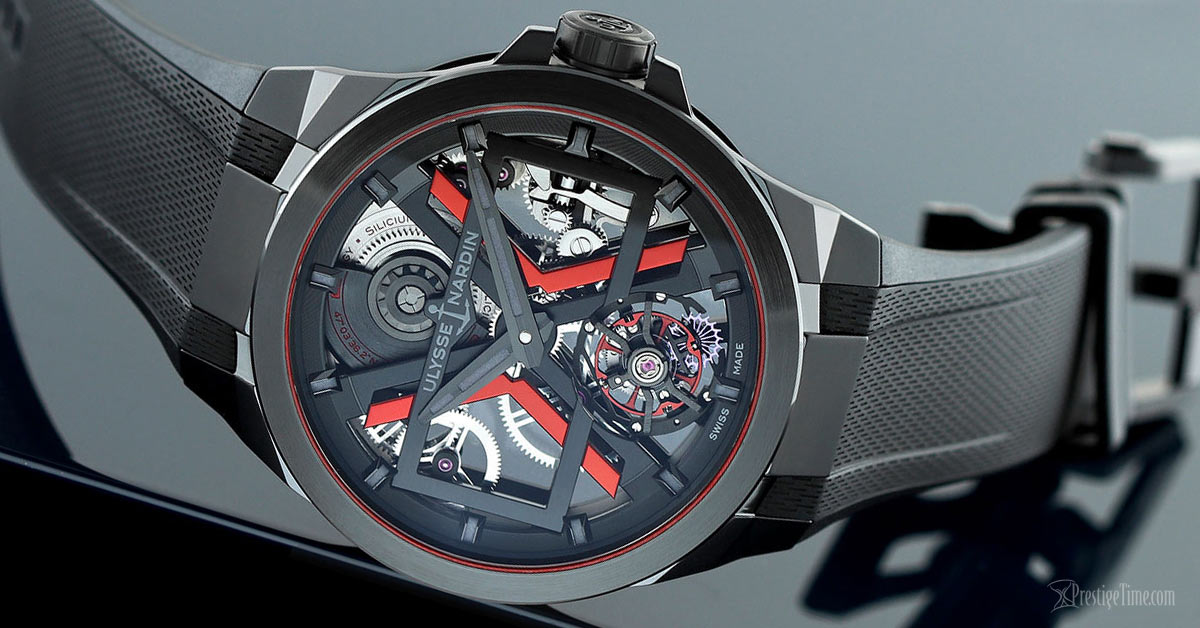 Ulysse Nardin Blast Automatic Tourbillon Review
Get a close look at a sporty high complication watch from Ulysse Nardin introducing the Blast Automatic Tourbillon. 
From the creators of the Freak watch, one of many creations that brought a whole new level of respect for this over a century and a half-year-old watchmaker a new eye-catcher is born. Let's check it out, shall we?
This watchmaker has impressed watch aficionados over the many years that it was in the business. The series we will examine today is within the Executive collection and is one with a most unconventional look when compared to traditional watches. Then again, Ulysse Nardin has a history of designing watches that strike us as something unique, with mind-bending design and of course, the top-notch mechanical movements that we have come to expect from a luxury watchmaker of this caliber.
The Blast is a collection of timepieces with some interesting features worth mentioning in detail. The model highlighted in this article is reference number 1723-400-3A/BLACK and is one of many in the collection that captures the imagination and captivates the eye. If you are looking for a nice watch that can easily fly under the radar, then this is not for you.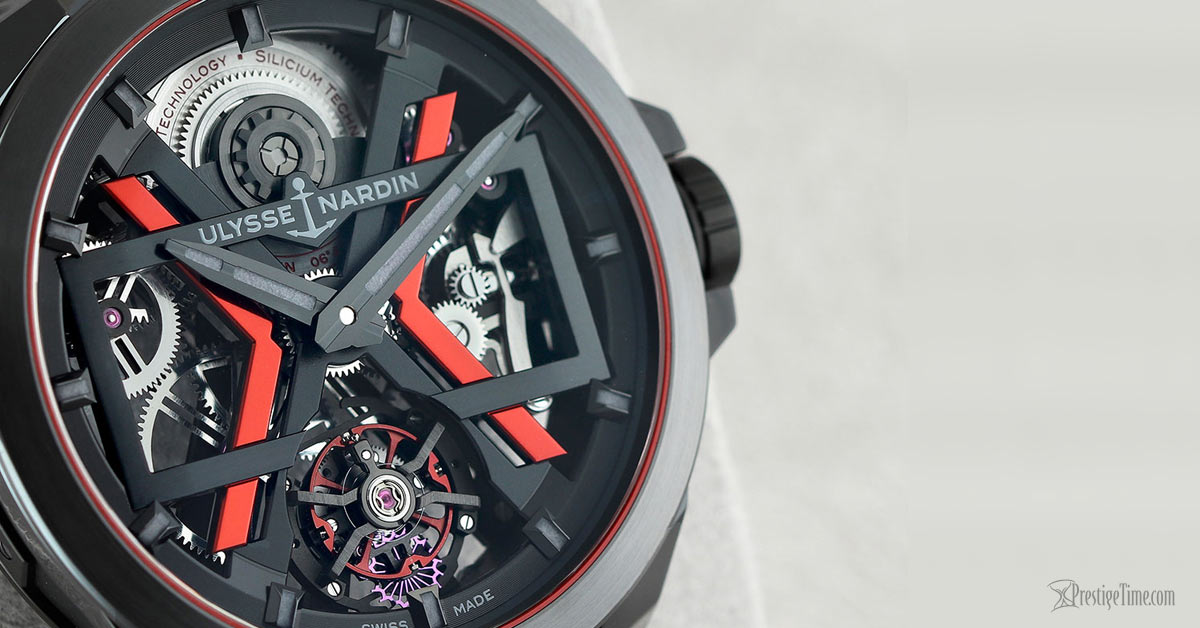 STRAP:
Depending on the model this watch can come on one of several different strap designs discussed at the end of this article in the section under variations. However, this particular model featured here has an integrated black rubber strap with a push-button deployant buckle. The strap has a perforated textured pattern with an untextured area for the holes that allow you to adjust the size of the strap.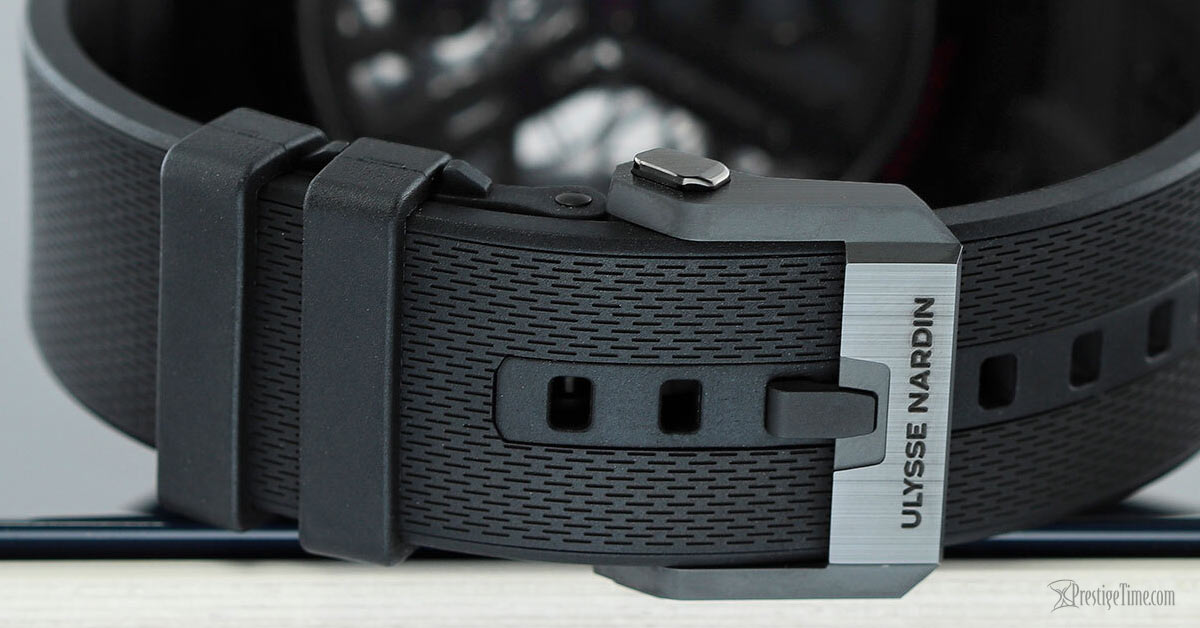 CASE:
The round 45mm case is sized to flow with the growing trend in watch design where case sizes are getting larger for both men's and ladies' watches and is 13mm thick. The case is made of a combination of hardened ceramic and black DLC coated titanium for the case band in the center. It has a matte black finish with a radial brushed finish on the black ceramic bezel ring. The center lug is rectangular in shape and has a matte finish. The tapered and tessellated lugs on the right and left have a complex geometric design like that what you would expect on a futuristic sportscar or aircraft. However, it is not overdone in a way that it takes away your attention from the dial.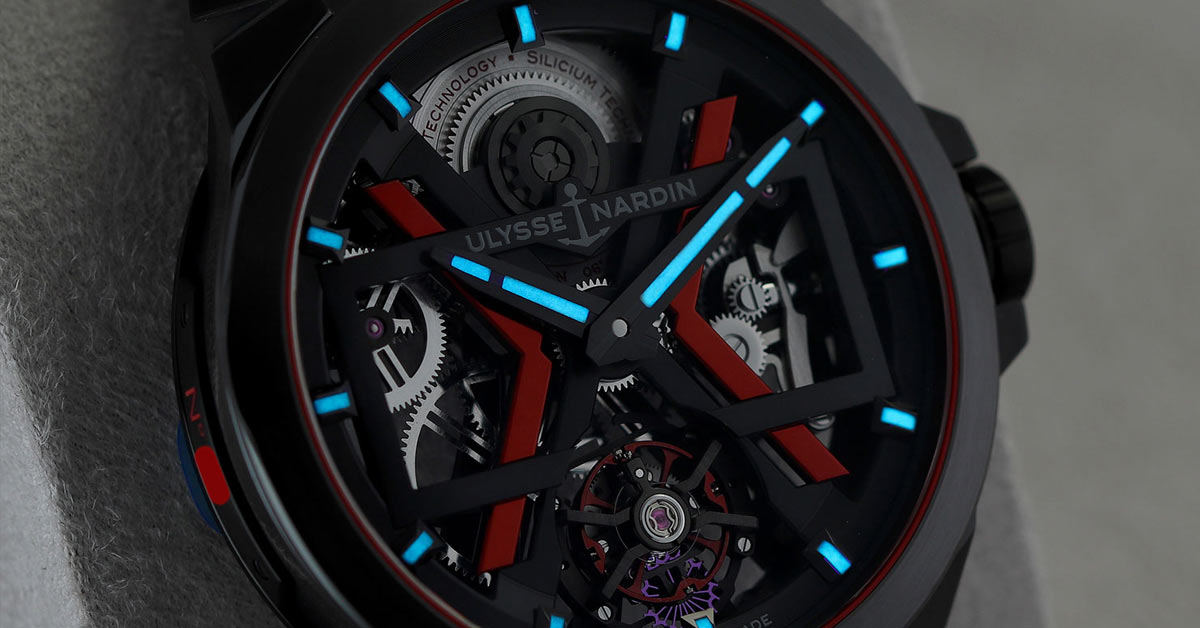 DIAL:
The skeleton dial has a striking design that is still very symmetrical. A matte black skeletonized rectangle overlaps a red and black skeletonized X-shaped tourbillon cage that sits between the 10 and 2 o'clock position to the 8 and 4 o'clock position. The hands and hour markers are filled with a luminous material that glows in low-light conditions. 
MOVEMENT:
This watch is powered by the in-house Ulysse Nardin caliber UN-172 that beats at a steady 2.5Hz or 18,000 vibrations per hour and is comprised of 137 parts. It is an automatic (inertial/self-winding), 25-jewel movement that has a power reserve of approximately 72 hours when fully wound. To keep the watch wound while wearing it, the movement comes with a powerful yet small 950 platinum micro-rotor that can only be seen through the sapphire crystal that covers the front of the dial.
The antimagnetic properties of silicon are found in Ulysse Nardin's Silicium technology. This tech is present in several key components of the movement to ward off any unwanted electromagnetism that can prevent the movement from being as precise as possible. These components include the balance spring, the anchor, the escape wheel, and the red tourbillon that rests at the 6 o'clock position and is one of the most entertaining and mesmerizing components to witness in action.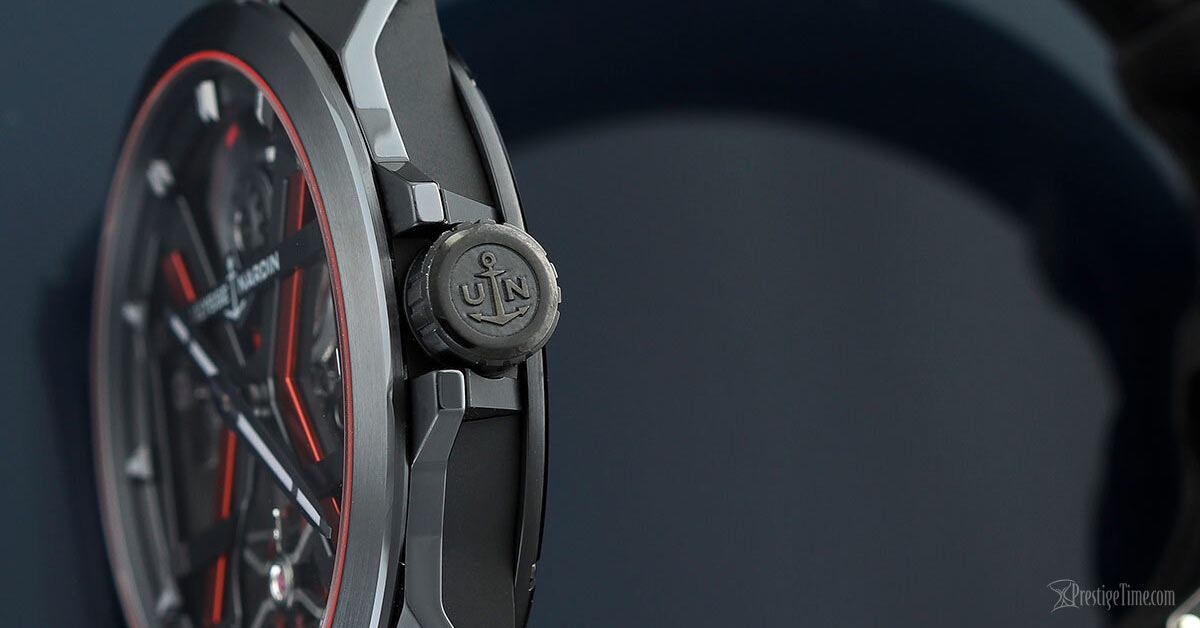 SUMMARY:
This collection has a very avant-garde design that will certainly draw some attention to your wrist. It has a very sci-fi look that will blast its way into the minds and hearts of watch collectors that see it. Despite looking so futuristic, it combines some of the most fascinating aspects of the age-old craft of mechanical watchmaking with some very forward-thinking innovations and anti-magnetic technology to ensure that your wristwatch remains future-proof and running smoothly for generations to come. These have a manufacturer's suggested retail price between $48,500 - $59,100 depending on the model. However, you can get them at a special discounted price using the links below.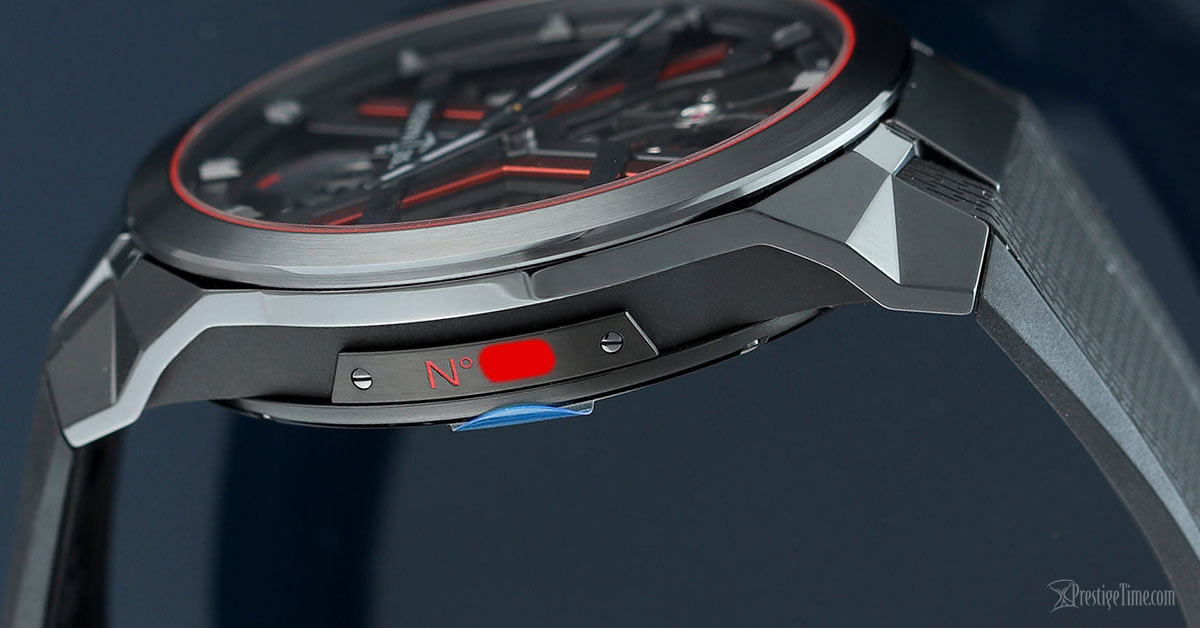 VARIATIONS:
There are several design variations in the Ulysse Nardin Blast Automatic Tourbillon collection, and in this collection, there are a few color themes that may interest you.
| | | |
| --- | --- | --- |
| Blue & Grey: |   |   |
| 1723-400-3A/03  |   | Blue DLC coated case band, dial accents, ceramic bezel ring, and rubber strap |
| Grey & Silver: |   |   |
| 1723-400/00 |   | White titanium/ceramic case and dial accents with a grey leather strap |
| 1723-400-3a/00   |   | White titanium/ceramic case and dial accents with a grey rubber strap |
| 1723-400-3b/00   |   | White titanium/ceramic case and dial accents with a grey textured rubber strap |
| Black & Red: |   |   |
| 1723-400/BLACK  |   | Black alligator leather strap, DLC coated case band, and red dial accents |
| 1723-400-3A/BLACK |   | Black DLC coated case band, with red dial accents and black rubber strap |
| 1723-400-3b/BLACK |   | Black DLC coated case with red dial accents and black and red rubber strap |
| 18kt Rose Gold & Black: |   |   |
| 1725-400-3A/02 |   | 18kt rose gold case, black & rose gold accents and black rubber strap |
| 1725-400-3b/02 |   | 18kt rose gold case, black & rose gold accents, and black fabric strap |
To see all the watches in this collection side-by-side, please use the button below.