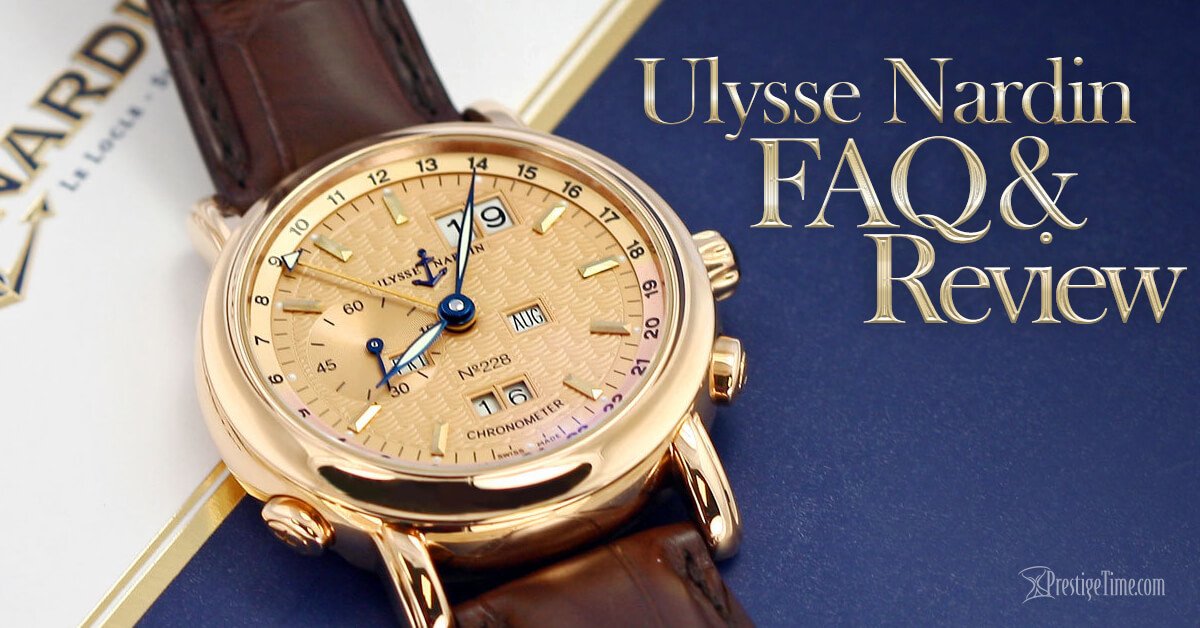 Ulysse Nardin Watches Review & FAQ
Today we address the most common questions and concerns that people ask when considering the purchase of a Ulysse Nardin watch.
Top Questions About Ulysse Nardin Watches in 2019
 Quality   -   Movements   -   Horology   -   Company   -   Accuracy   -   Prices
QUALITY
Is Ulysse Nardin a good watch?
Over the past 170 years, Ulysse Nardin has earned its special place in high horology or "Haute Horlogerie"; a coveted watchmaking niche known for producing the highly complicated mechanical watches that collectors and enthusiasts love and praise. They are also backed by a well above average 5-year warranty which is a testament to their quality and longevity.
How Good Is A Ulysse Nardin watch?
AWARDS & DISTINCTIONS: The brand has been awarded over 4,300 distinctions and 18 gold medals for its contributions to the craft.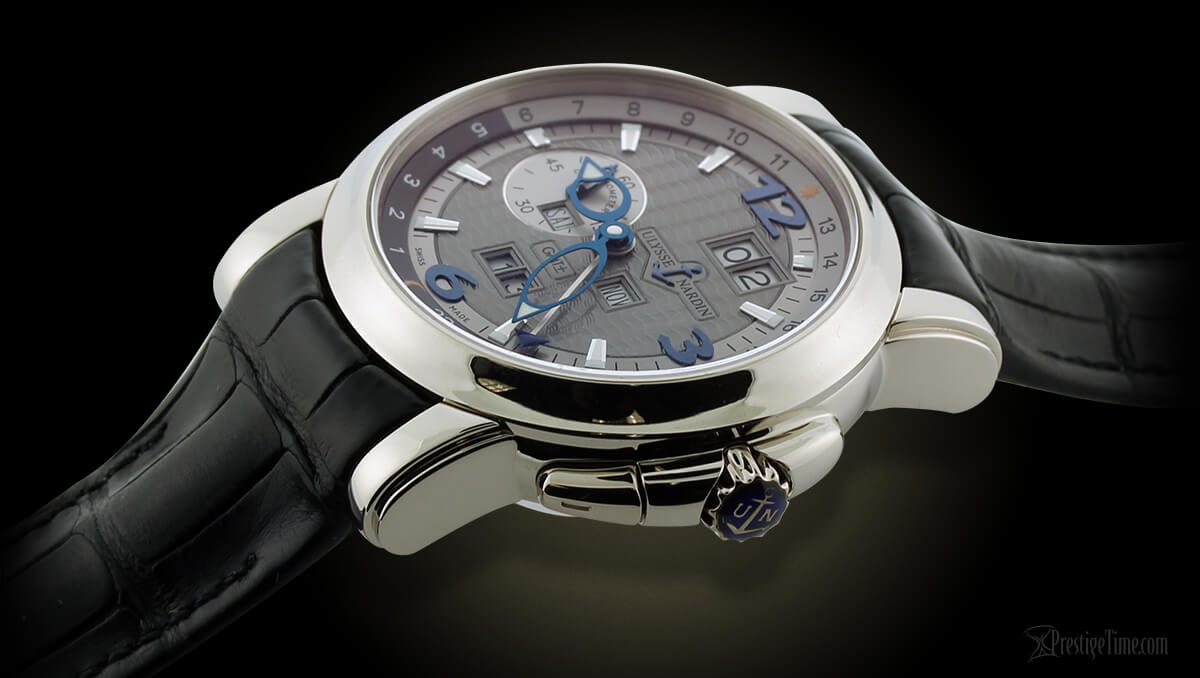 MOVEMENTS
Are Ulysse Nardin Watches Accurate?
This watchmaker received much acclaim for their highly accurate Marine Chronometers. These mechanical timekeeping devices were used by ship captains who relied on their accuracy to ensure that their maneuvers were timed and executed precisely and to perfection. Chronometers became a standard and a designation reserved for only the most accurate of watches.
They made significant innovative advances in watchmaking by combatting the most notorious enemy to the accuracy of a mechanical timepiece; electromagnetic frequencies. This was done by employing the use of revolutionary antimagnetic materials such as silicon and implementing alloys that use nanotechnology developed by Sigatec, DIAMonSIL, combining the antimagnetic properties of silicon while incorporating the strength of diamonds.
So yes, they are very accurate indeed, especially their certified Chronometers that undergo 15 days of testing at COSC.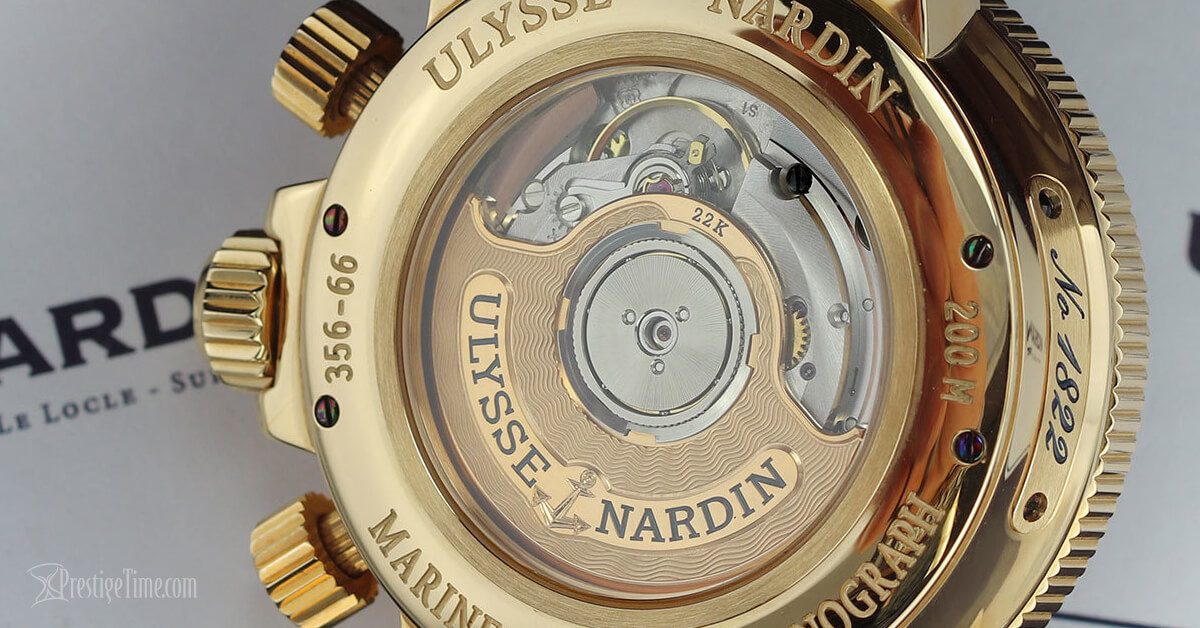 How Accurate Is A Ulysse Nardin Chronometer?
To achieve the status of a Chronometer and the designation from COSC known as a COSC certificate attesting to its accuracy, the watch must maintain a minimum accuracy of -4/+6 seconds per day in deviation which is very accurate for a mechanical timepiece.
Does Ulysse Nardin Have Good Movements?
Yes, in fact, they are exceptionally finished to perfection. They are beautiful to the eye, and accurate to a fault. They also are quite innovative and many of them are highly-complicated mechanical marvels. They are also famed for creating some rather out-of-the-box innovations such as their Freak watches.
HOROLOGY
Are Ulysse Nardin Watches High Horology?
As quite the inventive watchmaker, they are credited for many horological innovations and creations such as the single button chronograph known as the Pulsometer, the GMT Perpetual which incorporated two of their unique creations into one watch. Some of their more innovative watches include the Hour Strike, Sonata, Minute Repeater, and possibly their most famous, the Freak.
Many of their wristwatches have high complications such as minute repeaters, tourbillons, and other high complications. Oftentimes there are numerous complications in the same watch, so categorically the brand would be considered "Haute Horlogerie" which is French for high horology watches and usually comes with a high price. However, the brand also produces watches that don't feature these types of complications which are more affordable. 
COMPANY
How Old Is Ulysse Nardin?
HISTORY: This fine watchmaker has been in operation for over 170 years. 1823 was the year that Ulysse Nardin was born and like his father before him, he trained as a "remonteur" and began his career illustrious watchmaking from the ground up working in watch assembly as opposed to watchmaking in the fullest sense. At a young age he had already opened his own workshop and by age 23 founded the company in Le Locle, his birthplace and the epicenter of the Swiss watchmaking industry in Jura, Switzerland.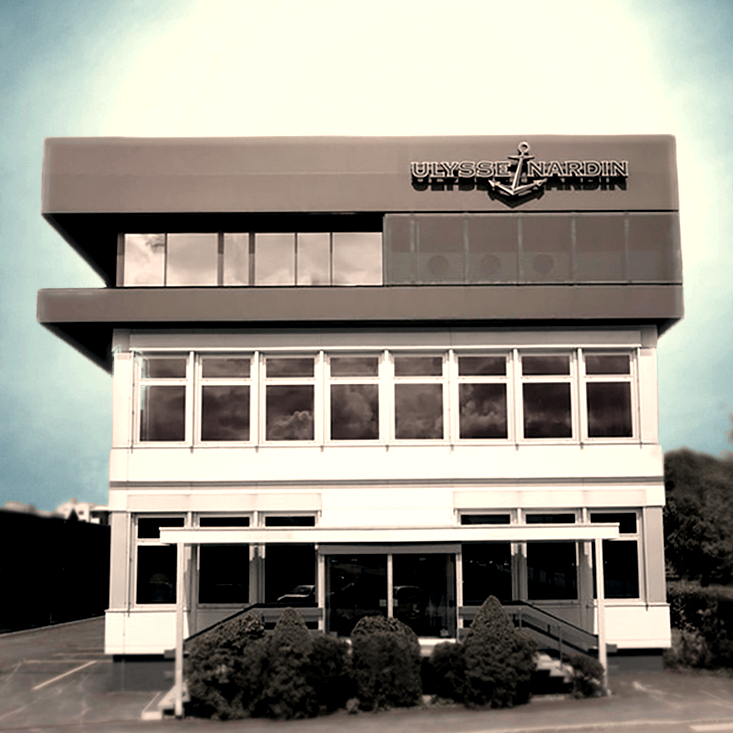 RANKING: According to Ranker.com, they are the #10 most expensive luxury watch brand out of 28 different brands.
Who Owns Ulysse Nardin?
They are a subsidiary of an international luxury group called Kering S.A. which is based in Paris, France. This luxury conglomerate also owns other companies such as Alexander McQueen, Gucci, Yves Saint Laurent, and many more famous luxury brands. Their watches are sold at their worldwide boutiques including their most recently opened Geneva watch boutique.
PRICES
How Much Is A Ulysse Nardin Watch?
We are often asked what appears to be a simple question like "How much is a Ulysse Nardin watch?" but the truth is that they make all kinds of watches with different prices so one needs to be more specific. Feel free to dive deep and browse their various collections of timepieces using the button below or scroll down to keep reading about their most affordable to the most expensive watches.
Their most affordable watch would be a lady's model called the Lady Classico 31mm and their cheapest watch from this collection has a list price of $6,800.
As for the best price on their watches for men, that would be the Marine Chronometer Torpilleur 42mm which has a list price of $6,900. Some of their more popular watches include the Ulysse Nardin Diver.
Their most expensive watches cost well over $1,000,000 such as the diamond-encrusted Royal Blue Mystery Tourbillon 43mm in solid platinum which is a limited and numbered edition of only 30 pieces worldwide.
If you enjoyed this post and feel that others would enjoy it too, please like and share it on your social media and feel free to follow us on Facebook and Instagram. Thanks!