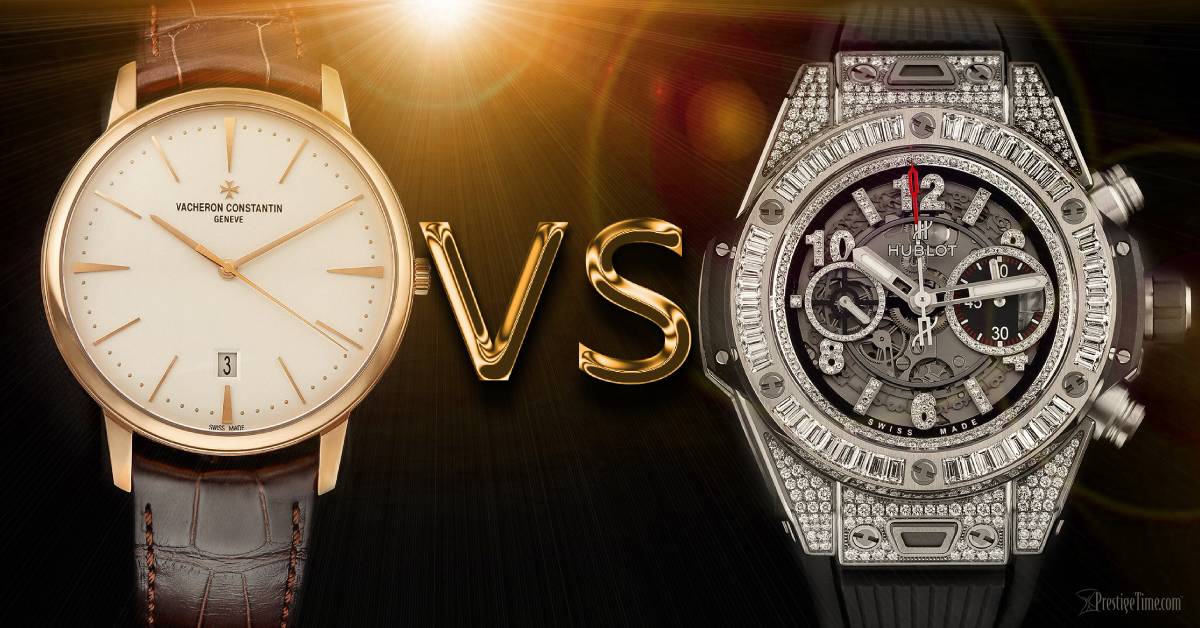 Vacheron Constantin VS Hublot
Today we will benchmark and compare one of the oldest against one of the youngest luxury watch brands, Vacheron Constantin VS Hublot, to see which is best for you.
Wherever I go, I get asked about luxury watches and can talk shop for hours if the circumstances allow it. Many times, watch aficionados drop names of all sorts of watch brands and ask my opinion about which brand is better. Not everyone understands where these different high quality watchmakers stand when compared to many other brands in the industry. Therefore, today I wish to compare two noteworthy brands from many different angles. Let's begin, shall we?
These two brands are both great but also very different. For those unfamiliar with them, we will show just exactly how they contrast. We will break down this comparison into sections by the different ways in which they can be compared. Below is a small menu allowing you to jump to any particular section.
Brand Recognition   -   Brand Prestige   -   Retail Value   -   Resale Value   -   Horology   -   Accuracy   -   Craftsmanship   -   Warranty
Brand Recognition
Oftentimes, the motivating factor for purchasing a luxury timepiece is for others to recognize the status symbol that you wear on your wrist. For this reason, many top brands will go on elaborate and costly advertising spending sprees to establish themselves as a recognized watch brand. This is perhaps the reason why many brands have become household names to the average layman. However, when it comes to the luxury watch business it's often the brands that you heard and read less about that are the most bespoke brands.
According to a recent study that ranks the most valuable brands in Switzerland, Vacheron Constantin is the 9th most recognized Swiss watch brand whereas Hublot is the 14th most valuable Swiss watchmaking brand.  Furthermore, Vacheron Constantin's brand value is estimated to be over double that of Hublot's.
Source: [1] See Interbrand 2016 Swiss brand report at https://www.rankingthebrands.com/PDF/Interbrand Best Swiss Brands 2016.pdf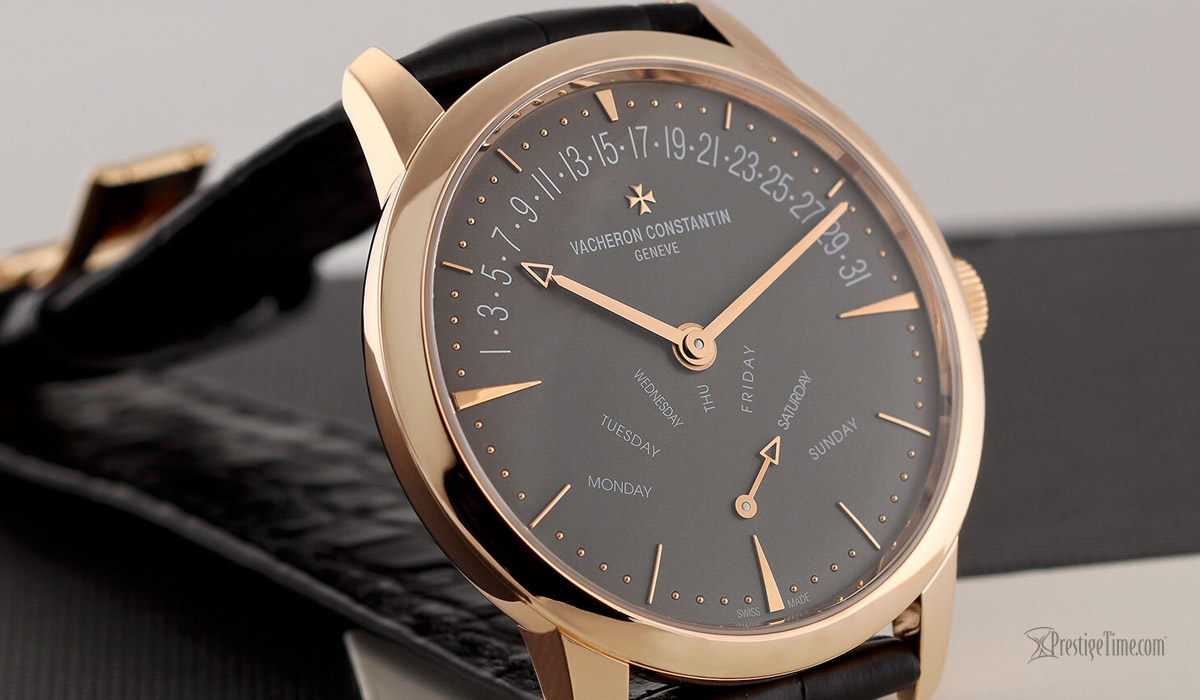 Brand Prestige
Certain brands are just so ingrained in the history of the watch business that it is a disservice and disrespectful to their status and reputation to compare them to younger, less experienced, and more highly advertised brands.
Vacheron Constantin is a perfect example of one such brand. They are arguably the oldest brand in the business that is still in existence, and they are one of the "big three" also known as the "Holy Trinity" of watchmaking. This puts them in a class of their own.
Hublot, on the other hand, is one of the younger brands on the luxury watch market but for a younger brand, they have certainly made their mark by introducing some very impressive watches such as the high complications in their MP Collection. They have aggressively pushed their brand to the masses and made the right connections along the way. Hublot reached fame and stardom by forging strategic partnerships with the right celebrities, sports stars, and organizations creating for each of them special low-production limited edition and special edition watches.
However, they will likely never receive the recognition that a master brand like Vacheron Constantin has because of Vacheron Constantin's historical significance and mastery of the art horology. Nevertheless, to date, Hublot's avant-garde style and out-of-the-box designs are what attract them to watch aficionados around the world.
Retail Value  
A popular question that people ask us is "What is the cheapest Vacheron Constantin?". Firstly, 'cheap' is no way to describe a Vacheron, but the most affordable new model is a ladies' model called the 1972 Cambree. It sells at an MSRP of around $13,600. The least expensive Vacheron Constantine watch for men is a model from the Patrimony Grande Taille 40mm collection. It retails at around $19,200, however, you can save up to 40% on select Vacheron Constantin watches on our site.
Hublot watches, on the other hand, can be acquired at a lower price point of $5,900 for a 33mm ladies' model of the Hublot Classic Fusion Quartz. Men's models begin at a retail price of $7,300 for a 38mm model of the Classic Fusion Automatic. Larger 45mm and 42mm models for men start at about $7,600.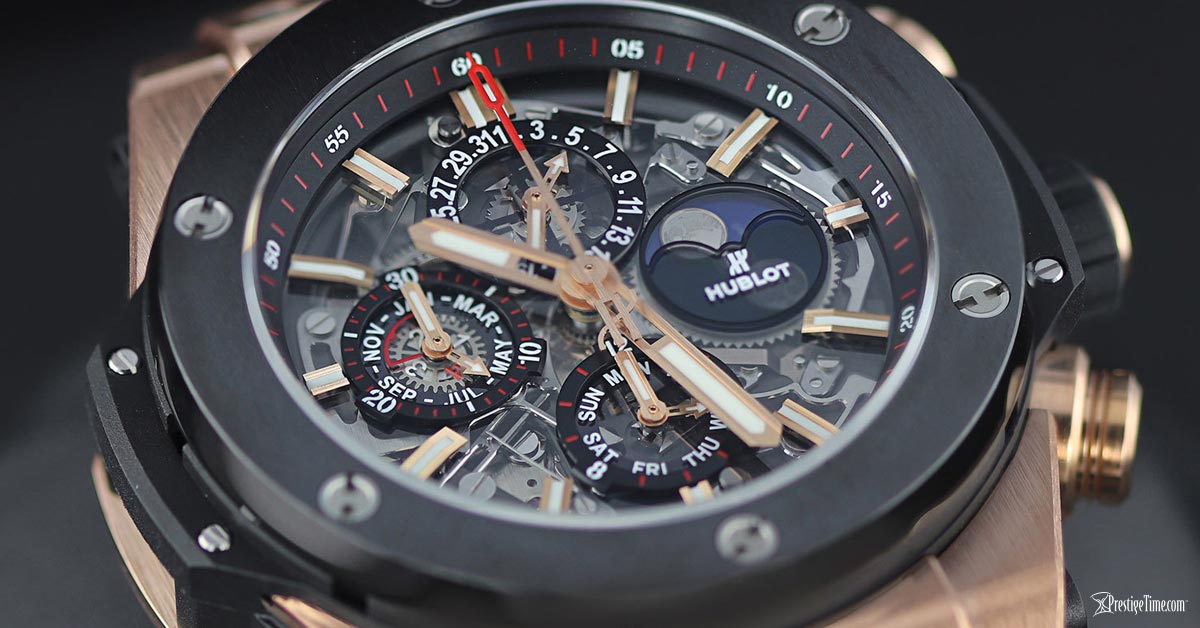 Resale Value
Finding a great deal on a new luxury watch can happen easily, but after a watch has already been worn, like any other consumer product, it loses a chunk of its original value. Many people make the mistake of saying "I'm investing in a watch" but given the above, there is no reason to assume that any watch will appreciate the way an investment does. While there is always some sort of cash value to a watch, it's not a cash value insurance policy that provides a compounded interest.
That said, certain watch brands hold a higher percentage of their original retail value than other brands. Vacheron Constantin is one of the few brands that have a higher resale value than most. Hublot, on the other hand, is not one of these few brands that hold their value very well. They aren't the worst either, but certainly not one of the best with regards to resale value.
Horology
Making a watch that can just tell the time is no big feat, but watchmakers enjoy flexing their crafty muscles with high-complication watches that can do all sorts of other things using specially engineered mechanical features giving watches added features. Some common complications are Chronographs (stop-watch functions) calendars, moon phases, and such.  However, the best watchmakers are known for making super complicated timepieces by cramming an unimaginable amount of different mechanical functions that are powered by nothing but spring tension into a single watch. Vacheron Constantin made the world's most complicated watch and is possibly the most revered watchmaker when it comes to horology and overall know-how. Hublot still has a very long way to go and will possibly need the extra few centuries of experience that Vacheron has before they can achieve such a coveted position.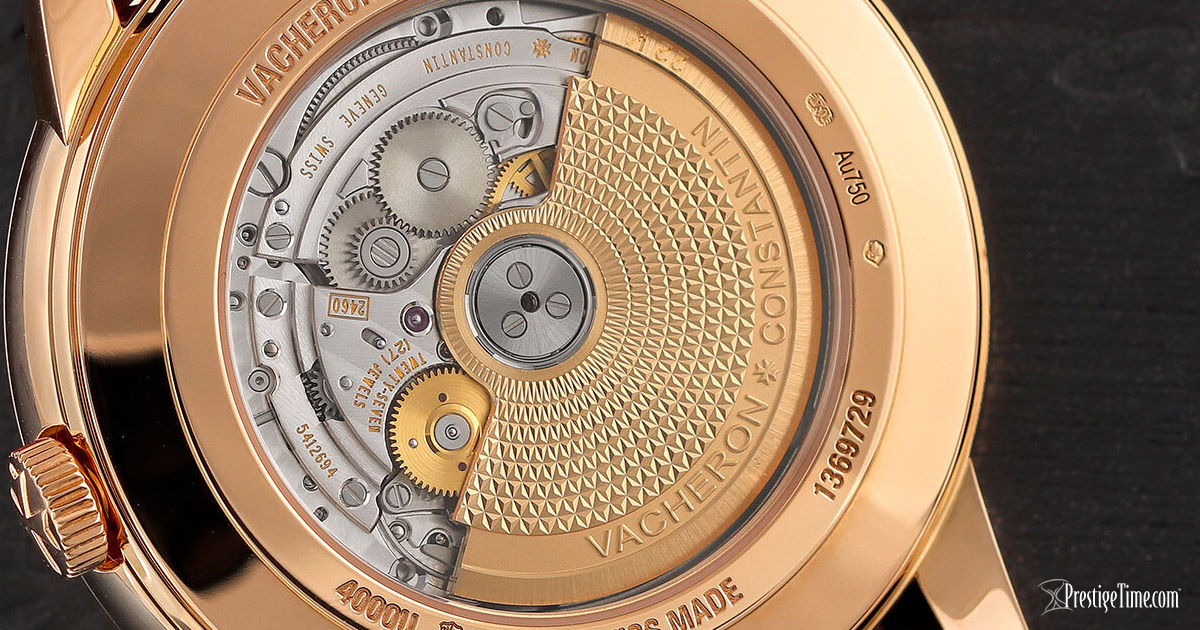 Accuracy & Precision
This is a no-brainer, Vacheron Constantin is the winner against Hublot when it comes to precision. Marked with the Geneva Seal and known for their excellence in chronometry Vacheron Constantin has a record of creating some very precise mechanical watches.
Craftsmanship
Having the Geneva Seal is a hallmark to testify to the watch's excellence in craftsmanship. Looking at a movement from Vacheron Constantin can explain just to what length they go to for each movement ensuring perfection in their finishing, decoration, polishing, and engraving.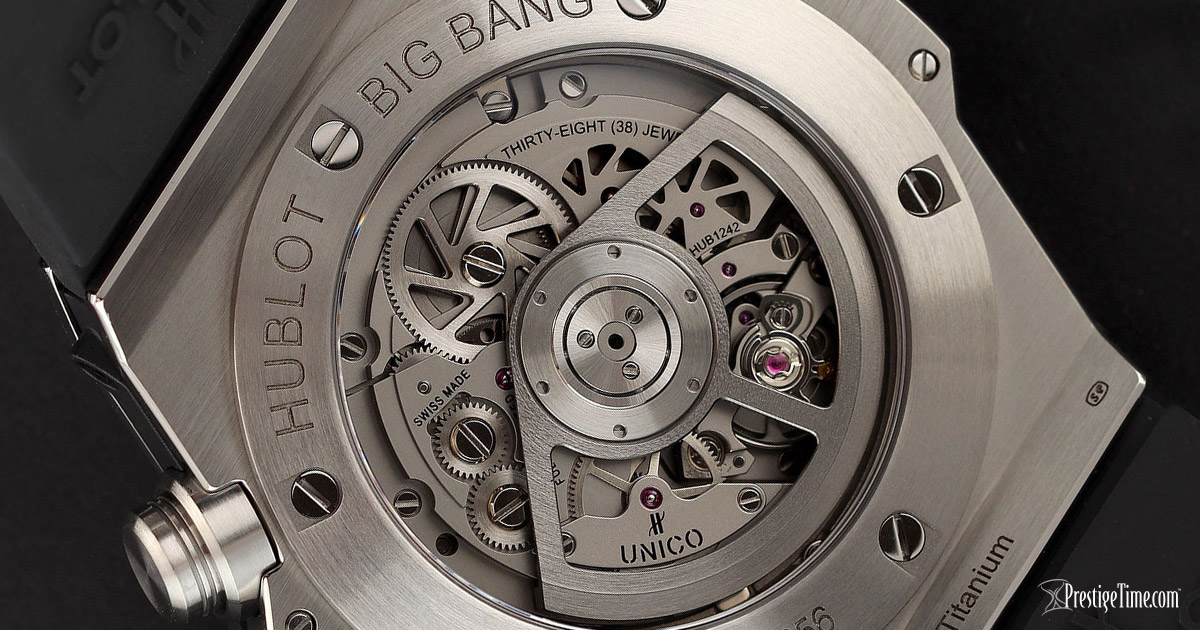 Warranty
Hublot offers a 2-year warranty on their watches. Vacheron used to offer only a 2-year warranty like Hublot but recently extended their warranty period to 8 years if you register the watch on their website.
Use the buttons below to browse our watches from either of these two brands.