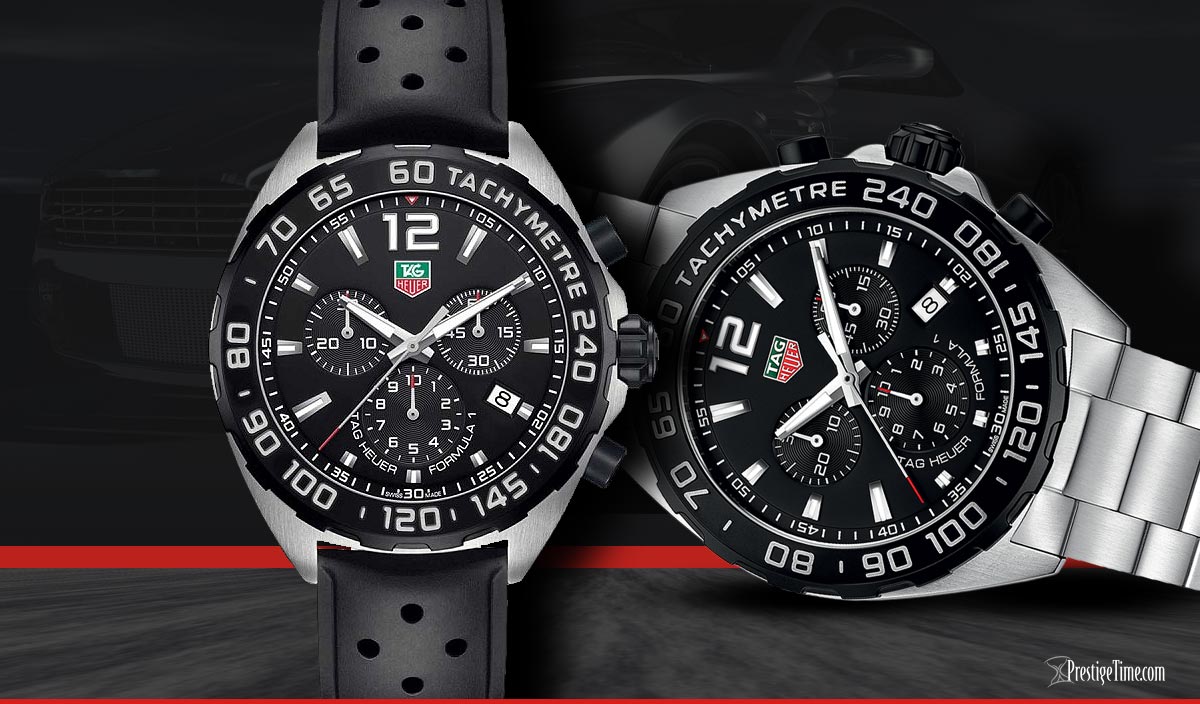 What TAG Heuer Watch is The Most Popular?
TAG Heuer produces several different kinds of popular watches. Find out which is most popular.
So, you wanna know which TAG Heuer watch is the most popular, eh?
It's first important to know that TAG Heuer watches generally fall under two main categories.
(Automatic / Self-winding watches)
(Battery Powered watches)
TAG's Most Popular Mechanical Watch: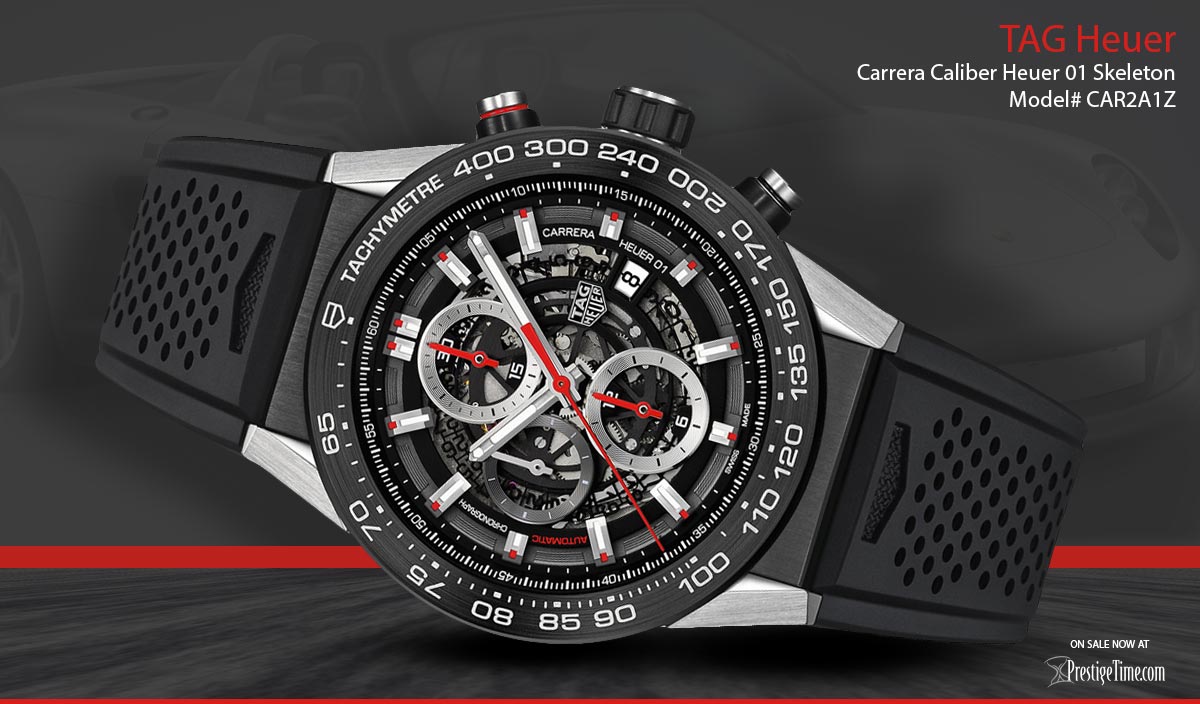 One look at the Carrera Caliber Heuer 01 Skeleton model# CAR2A1Z (pictured above) and you will instantly know why this skeleton watch became such a hit. The feeling you get is similar to the feeling of looking under the hood of a Porsche Carrera, nothing but impressive mechanics in there.
The 39-jewel skeletonized mechanical movement called the Calibre Heuer 01 has a 50-hour power reserve. It's larger size case to match the growing trend for larger men's watches and it built tough to stand the test of time.
TAG's Most Popular Quartz Watch:
There are actually two quartz watches that people can't stop buying.
They're both essentially the same watch with the only difference being the watch band:
Formula 1 Chronograph model number CAZ1014

This model is on a sporty rubber strap (bottom Left)
Formula 1 Chronograph model number CAZ1010

This model is on a steel bracelet (bottom right)
While at the beginning of this article we covered a mechanical watch that has been super-popular since it was recently released, F1 quartz chronograph watches have been popular for quite some time now and with a high oscillation of a quartz crystal, it allows the chronograph to be very precise. This is in addition to the higher precision that a quartz movement offers compared to any mechanical movement.
The Formula 1 Chronographs have a sporty, timeless look and have so far proven themselves to be in the spotlight more than any other TAG watch.