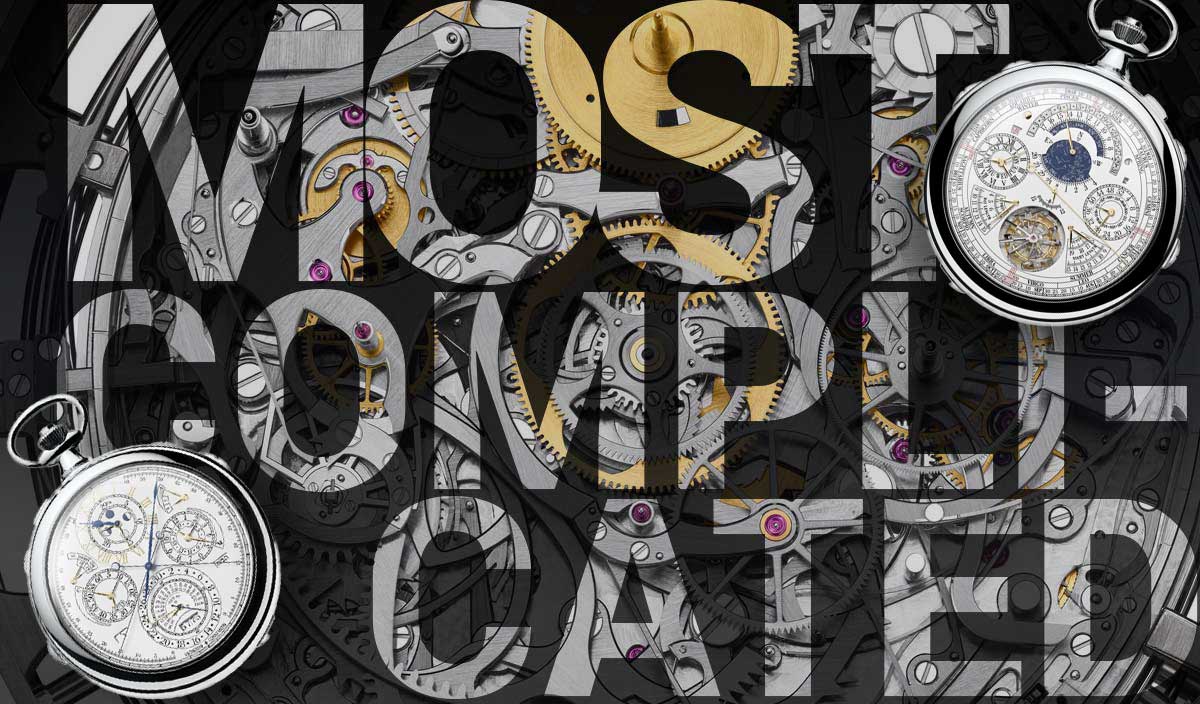 Vacheron Constantin 57260: The Most Complicated Watch!
The World's Most Complicated Watch. See what 8 million dollars will buy you.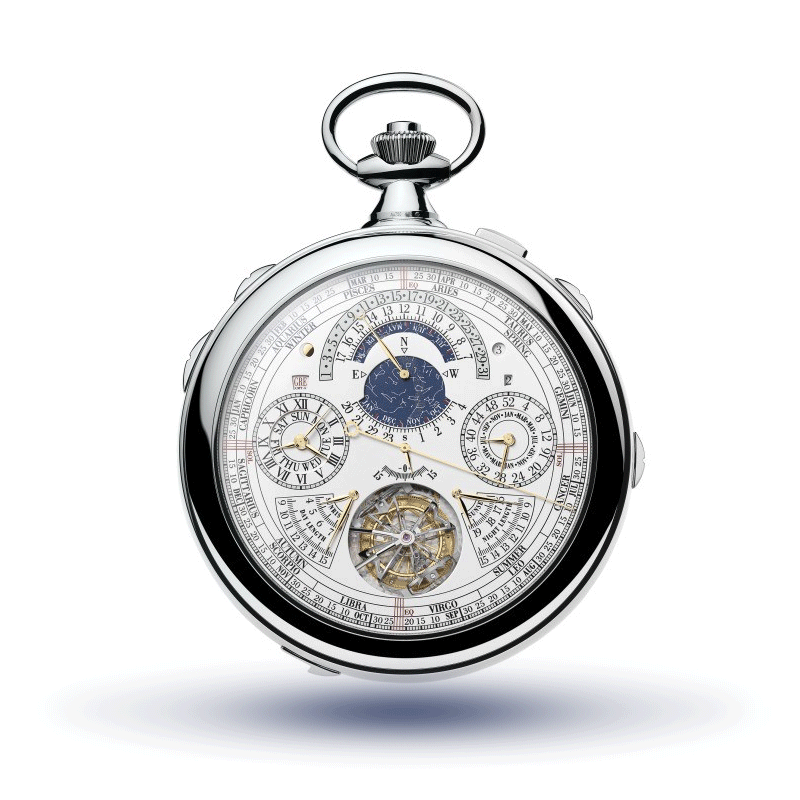 Much can be said of Vacheron Constantin the world's oldest watchmaker. The manufacturer has been continuously in business for over 260 years, and therefore much can also be learned from them.
It is, therefore, no surprise that with almost 3 centuries of experience, this manufactory has once again created the world's most complicated watch.
The Vacheron Constantin reference 57260.
Vacheron Constantin upholds a tradition of special order watches from the earth's most passionate watch collectors and horology enthusiasts who have yet to challenge them with a highly complicated watch that they couldn't produce.
Who Owns The World's Most Complicated Watches?
Among these highly complicated watch collectors are visionaries such as James Ward Packard, the late 19th-century founder of the Packard Electric Company and Packard Motor Car Company, Egyptian King Fuad the first, his successor King Farouk of Egypt and Count Guy de Boisrouvray, who until 2015 had Vacheron Constantin's most complicated watch. But that has changed.
The Vacheron Constantin 57260 now being the most complicated watch in the world eclipsed the previous historic record-breaking high complication watches with a mind-blowing 57 complications listed below:
Perpetual Calendar:
Gregorian Perpetual Calendar Complication
Gregorian Month Name
Gregorian Day Name
Display for Leap Year and 4-Year Cycle
Day of the week integer
Gregorian retrograde date
Week to view
Time Measurement:
Hours - Seconds - Minutes - Average Solar Time Regulator
12hr Time Zone - Second hours and minutes time zone
Twenty-Four City timezone display 
Day/Night indicator for twelve-hour time zone 
Three-shaft Tourbillon
Alarm with 7 functions:
Alarm with gradual striking and its own gong
Alarm silence/strike indication
Carillon alarm/Normal alarm indication
Alarm power-reserve indicator
An alarm mechanism and Carillon striking system are coupled together
Alarm striking with the choice of Petite Sonnerie or Grande Sonnerie
Striking mechanism disengages when the alarm barrel is fully wound
Westminster Carillon Striking:
5 gongs and 5 hammers Westminster Carillon Striking
Grande Sonnerie passing strike
Petite Sonnerie passing strike
Silent Night feature (10 pm to 8 am)
Minute Repeating
Striking Barrel disengages when the barrel is fully wound
Silence indicator for Striking and Night modes
Grande Sonnerie/Petite Sonnerie indicator
Lunar Calendar:
Moon phase and age (with only one correction needed every 1,027 years)
Hebrew / Jewish Year Calendar
Jewish perpetual calendar with a 19-year cycle
Jewish Day Number
Name of Jewish Month
Hebrew Date
Hebrew secular calendar
Hebrew year, decade & century
Age of Hebrew year (12 month year or 13-month leap year)
Golden number 19 years
Religious Calendar:
Date of Yom Kippur (Holiest day of the Jewish year)
Three-Column Wheel Chronograph:
Minutes Counter
Hours Counter
1 column wheel for a Retrograde Seconds chronograph
1 column wheel for a Split Seconds Chronograph
Astronomical Calendar:
Equinoxes, Seasons, Solstices and Zodiak symbol indicated with the hand on the sun
Equation of Time
Sunrise times (this is set for the owner's city)
Sunset times (set by the owner's city)
Star Chart (for owner's city)
Sidereal time minutes
Sidereal time hours
Length of the night
Length of the day
Additional Features:
Power reserve indication for the striking train
Dual barrel winding system
Bi-directional & bi-positional time setting system
A secret mechanism (for the opening of the alarm arbor button)
Indicator for the position of the winding crown,
---
Needless to say, this most complicated watch took 8 years to assemble. It weighs 43 grams short of a Kilogram and has a 98mm span. The only other watch that comes even close would be the Patek Philippe Calibre 89 which had 33 complications. As you can tell, some top-shelf watchmakers need to step up their game if they want to be the creator of the #1 most complicated watch movement ever made.
What is the
Vacheron Constantin

57260 Worth?

The 57260 which was estimated at $8,000,000 according to Forbes has 31 hands, 2,826 parts, it includes some innovative and never seen complications and the following calendars:
Astronomical Calendar (with 9 functions),
Perpetual Calendar (with 7 functions),
Hebrew Calendar (with 8 functions),
Lunar Calendar (with 1 function)
Religious calendar (also with 1 function).
Remarkably this watch has a 60-hour power reserve, something unexpected of a watch with nearly three thousand components.