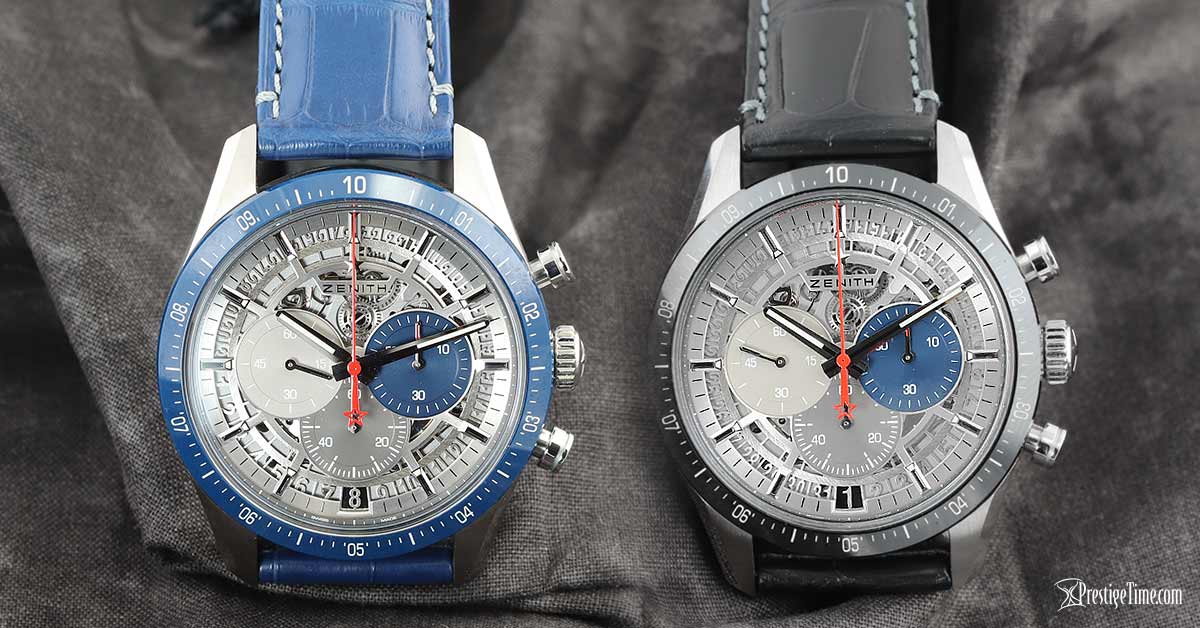 Zenith El Primero Chronomaster 2 Review
A legendary chronograph with a powerfully rich story and colorful history get some major upgrades.
The story of the famous Zenith El Primero is a fascinating one, to say the least. It's the kind of thing that films are made of. The company's journey to create the El Primero, one of the most iconic chronograph movements ever made began in 1865. The El Primero wasn't only an exceptionally precise chronograph. Announced at a press conference in 1969, the Zenith 3019 PCH movement as it was known, was the first to have a fully integrated self-winding rotor the making it the first-ever automatic chronograph. This is most likely why it got the name "El Primero" which is Spanish for "The First".
The El Primero has made numerous innovations over the years from being a high beat, 5Hz movement that operated at an oscillation rate of 36,000 vibrations per hour, to be the first self-winding chronograph caliber. It was also the first high-frequency calendar equipped chronograph and had an exceptionally thin profile of only 6.5mm which made it noticeably more slender than traditional chronographs in its time. It had an instantaneous date change at midnight feature, a tachymeter, and return-to-zero pusher.  Most importantly, it was the only chronograph that allowed one to do some high precision timing up to 1/10th of a second! Since then, thousands of awards have been received by Zenith for their many wristwatches, pocket watches, and on-board instruments.
All that said, the most impressive part of the El Primero's success story is how one Zenith watchmaker named Charles Vermot who rescued the El Primero from forever being lost. It was sometime during the quartz crisis where many manufactures went belly up because of market speculation with regards to this new battery-powered movement that is more accurate and more affordable than mechanical calibers. It was a game-changer for many watchmakers who either tried to either adopt these new movements into their production or cash out and close their doors.
The US management company that overlooked Zenith was one of the latter types that decided to sell off the equipment by the ton for scrap metal after losing confidence with the direction that traditional watchmaking was headed amidst this quartz crisis.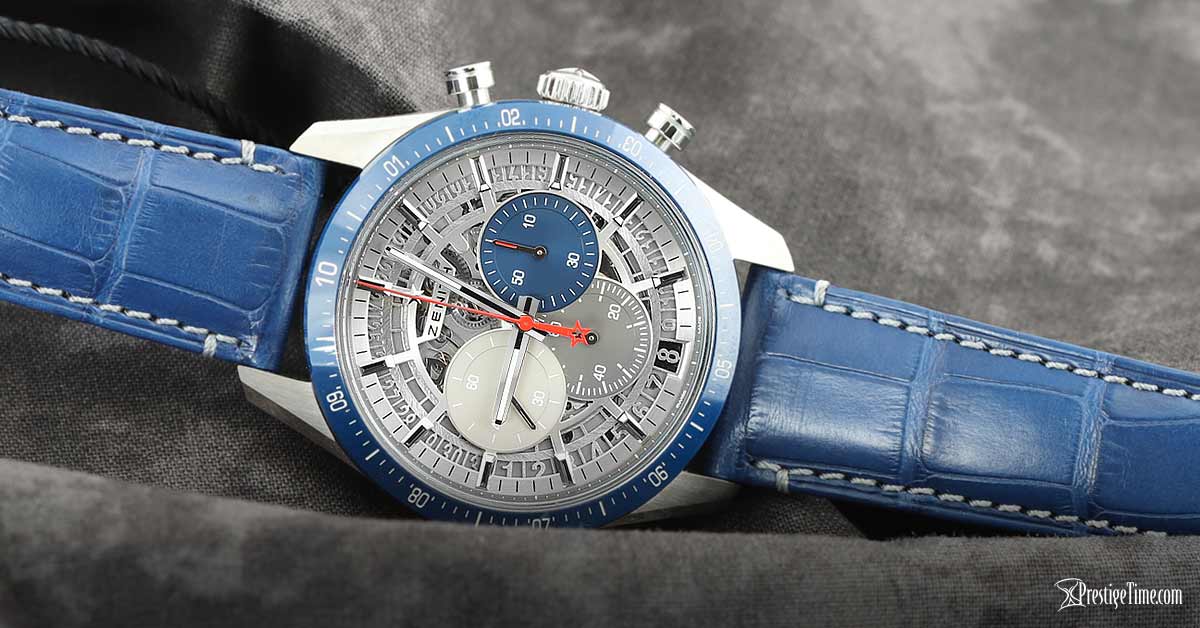 Workshop 4 was the department in the Zenith Manufacture where Charles Vermot was in charge of every El Primero movement that was made. He firmly believed that the automatic watch market was not at risk and stuck to his guns about it to the point where he asked if it was okay to keep the tools necessary to produce the El Primero. However, he never received a response. With some great professional and possibly legal risk to himself and his brother who also worked for Zenith, they smuggled the machinery, cams, presses, blueprints, tools, and any other component necessary to create the El Primero out of Workshop 4 and hid them inside a wall on the top floor of one of the eighteen buildings of the factory. This was done under the cover of the darkness of night and was facilitated by the fact that Charles Vermot was a manager who had all the keys and easy access.
Millions of dollars of irreplaceable equipment were saved and when Rolex reached out to Zenith looking for a highly reliable and precise chronograph movement for their Daytona watches, Charles Vermot's prediction was realized and they were back in business. The Zenith company was once linked to Movado, being under MZM. This was a holdings company that owned Movado, another company called Zenith Radio Corporation, (must be something MZM liked about that name) and Mondia. Zenith Time SA has been passed through a few hands over the nearly 160 years in business and most recently are in the very capable luxurious hands of LVMH, (Louis Vuitton, Moet, Hennessy) a luxury conglomerate who has brought Zenith and many other watchmakers to greater heights in the luxury vertical.
Under the auspices of LVMH heavy investments were made and with several years of research, they now manufactured watches that were in the high complication category such as the El Primero Grande ChronoMaster XXT Tourbillon. To sweeten things even more this was the first Hi-beat tourbillon, so another first for the El Primero. Other high complication models followed such as an El Primero with a perpetual calendar function and another with a mechanical function known as a minute repeater. Soon afterward they started combining several high complications simultaneously which brought Zenith's status from a great chronograph maker to a watchmaker capable of high complications and grand complications.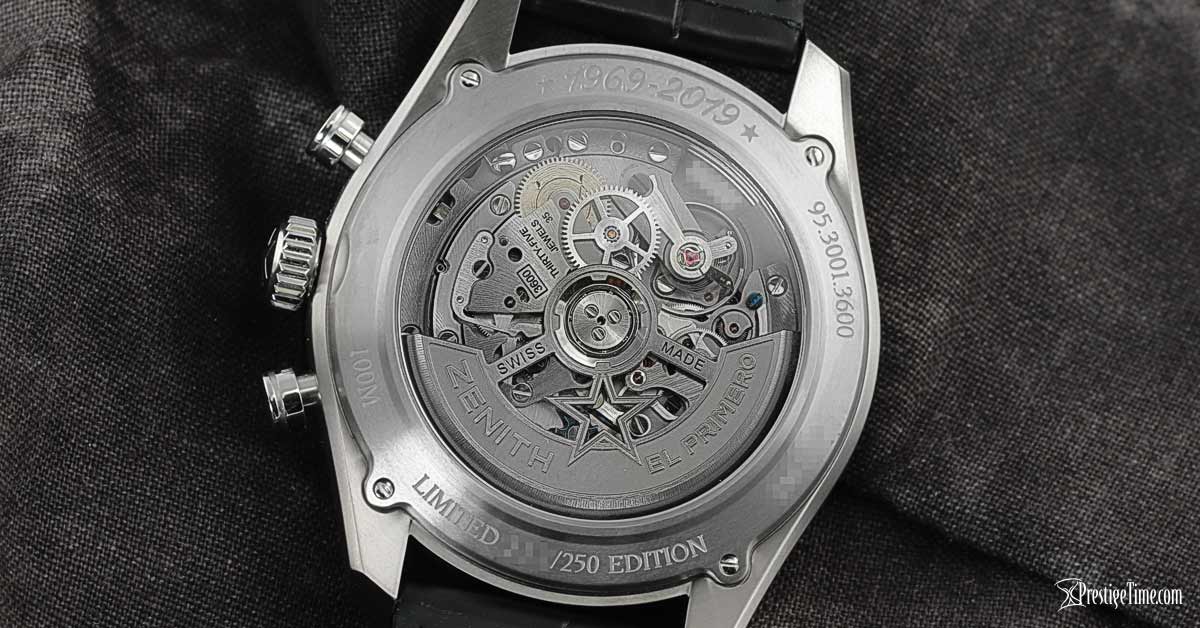 All the while, the very things that made the El Primero famous, its high precision, just got more and more precise. A 2017 model known as the Defy 21 was now 10 times more precise with its timing and could measure up to 1/100th of a second thanks to its 50Hz oscillation rate which had 360,000 VpH. The Zenith El Primero Chronomaster 2 which we are reviewing here is a special model that is the first to have a bezel, a ceramic bezel no less, and has the tri-color sub-dials in grey, anthracite, and blue with a skeletonized date window at the 6 o'clock position.  This was last found on the 50th-anniversary edition of the El Primero but this model has a skeletonized dial. A unique feature of the 42mm Zenith Chronomaster 2 is how in only 10 seconds the central chronograph seconds hand does a full rotation around the dial. This allows for highly precise timing.
Zenith is one of the few watchmakers that can masterfully create a column-wheel mechanism. The column-wheel chronograph provides a very smooth and precise start/stop function and is preferred to the alternative cam-actuated mechanism. For a high beat watch, it also an impressive power reserve of 60 hours. The El Primero ChronoMaster 2 is powered by the Zenith El Primero 3600 caliber, a 35-jewel movement which like its predecessors, resonates at a hi-frequency of 5Hz or 36,000 vibrations per hour.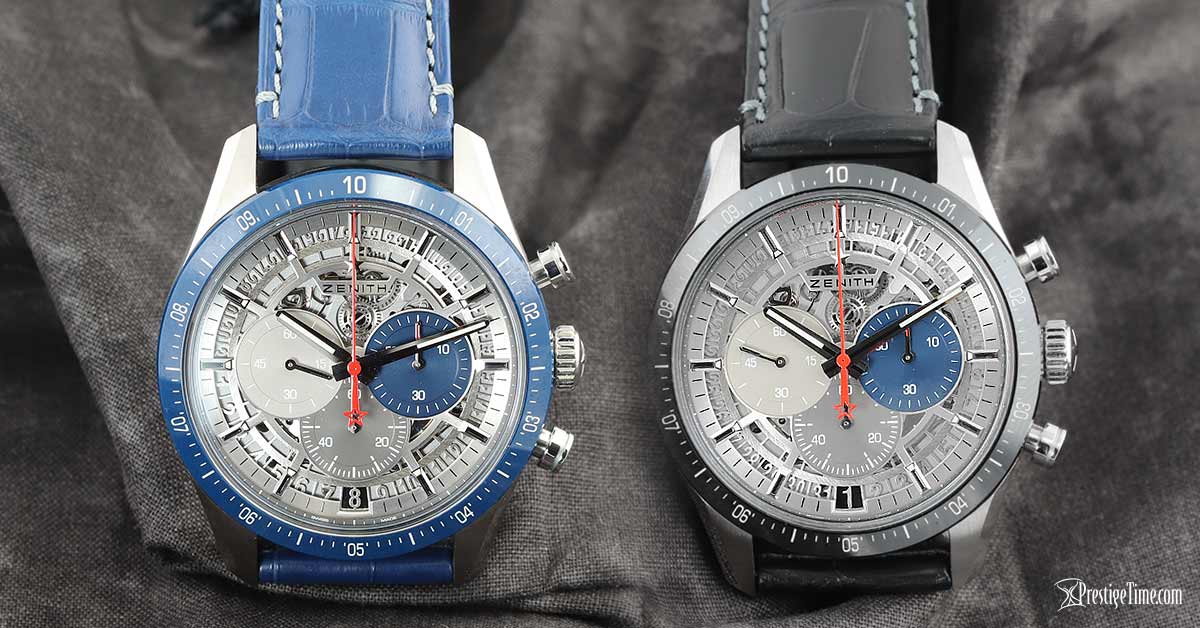 The two models featured here are 95.3001.3600/69.c817 which comes on a black alligator leather strap with a fixed (non-rotating) polished black ceramic bezel. The second model from this series featured here is reference number 95.3002.3600/69.c818 which features a fixed polished blue ceramic bezel and a blue alligator leather strap.  Both models come with a scratch-resistant transparent sapphire crystal on the front and case back allowing you to see the Caliber 3600 in action from both sides of the watch.  A lightweight brushed titanium case houses the caliber 3600 and has polished beveled lugs and a combination of brushed and polished crown and chronograph pushers.
IN SUMMATION: this is a legendary watch with excellent features that can be passed-down intergenerationally as a family heirloom one day.  To view this collection and to see discounted pricing, click on the button below.