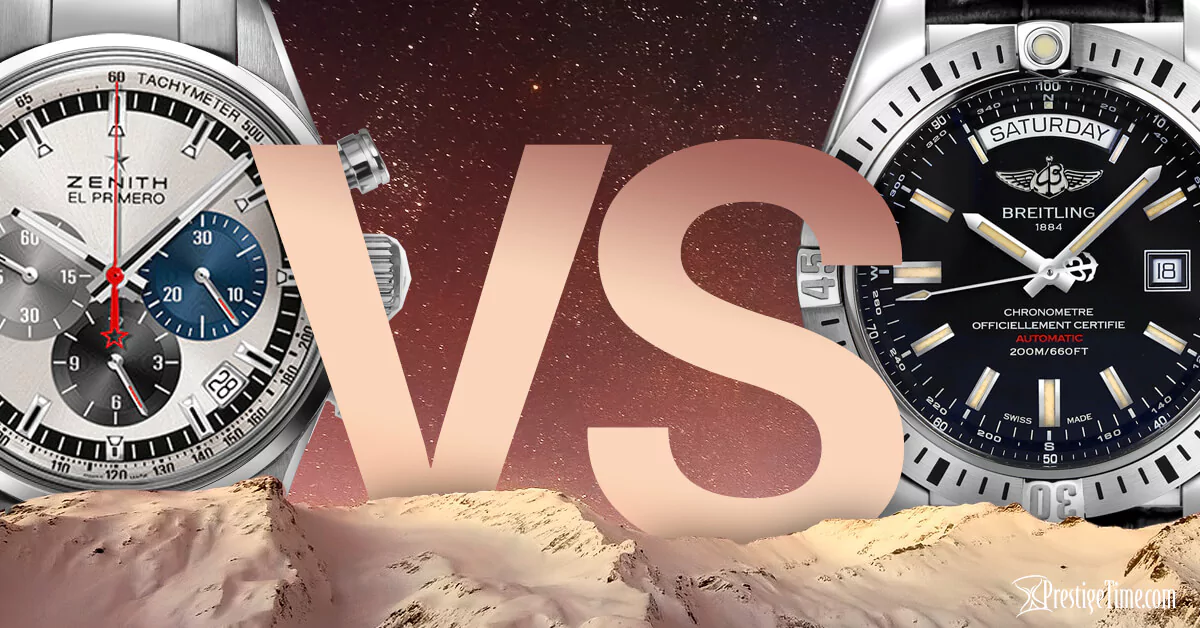 Zenith VS Breitling
Two serious watch brands are benchmarked in this Zenith VS Breitling comparison. Take a look & find out if it's Breitling or Zenith that is best for you.
We are often asked about the differences between different luxury watch brands and how they measure up against one another on many levels. Some brands are more comparable with one another, and some are less comparable. When someone asks us: "What's better Zenith watches or Breitling watches?" it gets a bit more challenging to answer because we need to understand the context of the question.
Allow me to interpret the different ways that the question could be understood. Below are the most common contexts surrounding this question. Click on any of the questions below to jump to the answer.
  Which is a more prestigious brand to wear?
  Which one produces a more accurate watch?
  Which brand produces more durable watches?
  Which brand would fetch me a higher resale value?
  Which watchmaker produces higher quality watches?
  Are Breitling chronographs as good as a Zeniths?
  How do Breitling and Zenith watches compare?
  Which has a better warranty period, Breitling or Zenith?
We will address all these different questions in our detailed and insightful comparison of Breitling VS Zenith and answer them from an intimate understanding of the watch brands we carry and our over 18 years of experience in dealing with these products.
"Breitling VS Zenith: Which brand is more famous?"
In terms of brand value and brand recognition, we would have to reference the data to back it up. There is an agency called Interbrand that measures the most valuable brands in Switzerland. They put out a top 50 list each year (which can be seen at bestswissbrands.com) and in 2016 Breitling made the top 50 Swiss brands list. Breitling is the 41st most recognized Swiss brand with an estimated brand value of 359,000,000 CHF.
While Breitling may be more recognized as a Swiss brand, the better question would be "who is a more prestigious watchmaker, Zenith, or Breitling?"
"Which is a more prestigious brand to wear, Zenith or Breitling?"
Zenith is a very famous watchmaker with possibly the world's most accurate column-wheel chronograph movement known as the El Primero. In fact, Rolex used to use the El Primero calibers in the Cosmograph Daytona watches way-back-when they didn't manufacture their own calibers. In doing so and for their many other horological achievements, Zenith became a prestigious and respected brand in the luxury watch community.
To this day, just about any serious watch collector would have an El Primero in their collection and about 9 out of 10 serious watch collectors would recommend a Zenith over a Breitling. At the same time, Breitling has cornered its own segment of a market and caters to a specific crowd within the watch community with its specialty watches. In a way, they got they're own segment market going for them and don't need to try and outdo any other players in the scene.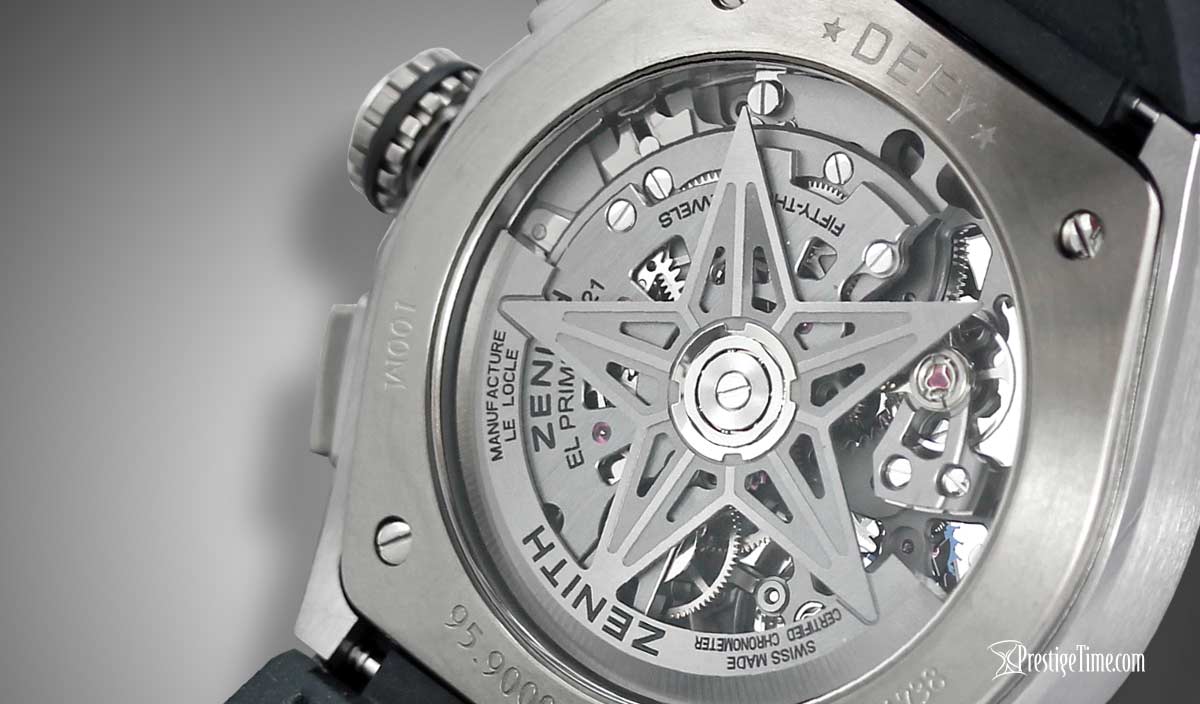 "Which produces a more accurate watch?"
As you may already know, the difference in the accuracy of a watch can be easily determined by taking a closer look at the movement. While Zenith produces very accurate mechanical Chronographs with their high-beat El Primero movements which oscillate at 36,000 VpH, they only produce mechanical watches. Mechanical watches run on the incremental release of tension in the watch's spring.
Some of the most accurate mechanical watches go through COSC, a 3rd party institute to ascertain the precision and accuracy of the watch's movement. When the movement meets the required specifications and is accurate to -4/+6 seconds per day, it receives the Chronometer designation. This is also what is known as a COSC certification; the highest designation for a mechanical timepiece. That being said, there are other types of watches out there that are even more accurate.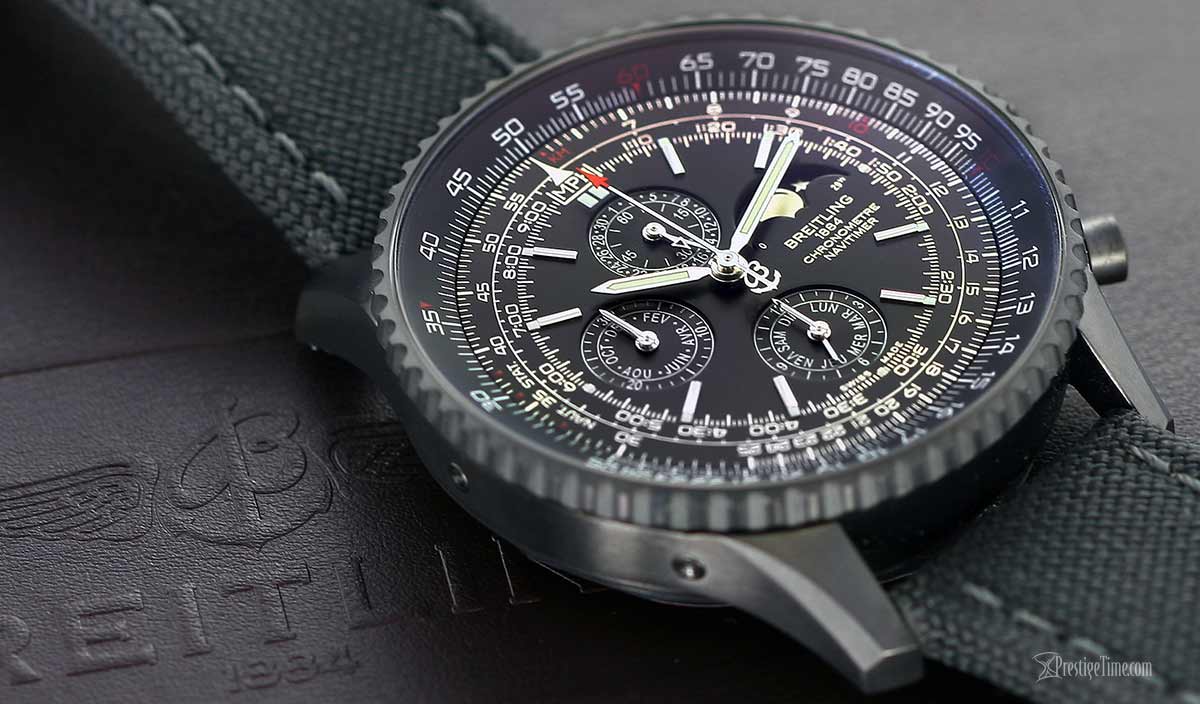 Quartz watches have been around since the 1970s and quartz watches use batteries to send a charge to a quartz crystal which has a much higher frequency than even the high-beat El Primero movement and is, therefore, more accurate than a mechanical watch. So the reality is that a $20 watch may tell the time better than a $20,000 watch. Life is full of these ironic surprises.
However, quartz watches also have their own things that can affect their accuracy such as being exposed to electromagnetic interference (i.e., x-ray machines, dentist offices, certain medical equipment, and consumer electronics that all give off an EMF).
COSC recognized that not all quartz watches are created equal and developed a series of tests to determine if a quartz watch deserves a COSC certificate. The cost of attaining a COSC certification on a quartz watch is pretty steep so most watchmakers that produce quartz movements don't get them COSC certified. However, Breitling is known for going that extra mile and has what they trademarked as the SuperQuartz which is a Quartz Chronometer that has a remarkable accuracy of 0.02 seconds per day!
While Zenith may have the most accurate mechanical chronograph which also happens to be a COSC chronometer, Breitling produces the most accurate watches in comparison which are their COSC certified Quartz Chronometers. The question is really if you have your heart set on specifically a mechanical watch such as an automatic (self-winding) watch or any watch will do as long as it tells time and is dependable.
"Which brand produces more durable watches, Breitling, or Zenith?"
Having held many watches from both brands in my hand, the Breitling usually are built like tanks and the with the exception of maybe the El Primero Stratos Flyback America's Limited Edition, and the Pilot's watch known as the Pilot Montre Aeronef Type 20 GMT, Zenith watches have in general a more classic build and don't look like there is any heavy-duty military-grade application to this brand's cases which house very intricately assembled mechanical movements.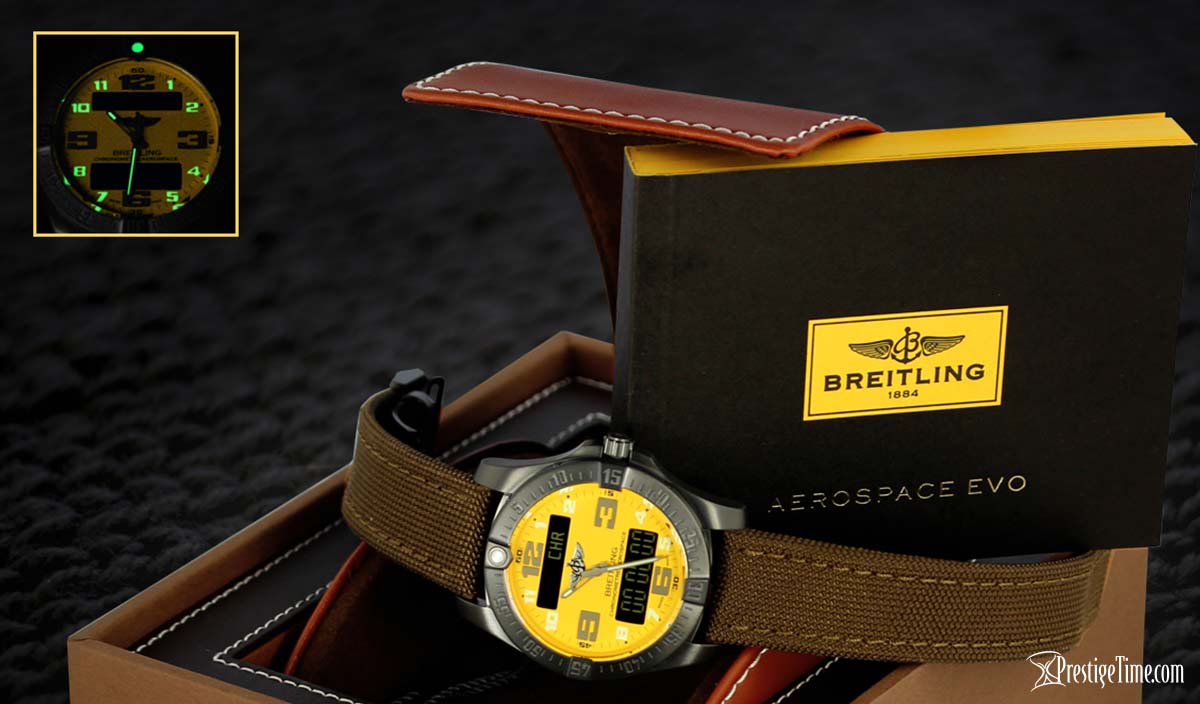 Breitling also produces many mechanical watches. However, many Breitling watches are running on a quartz movement and this allows for less to go wrong inside the watch in the event of a shock such as a watch falling and hitting the floor. My money is on Breitling because of how solidly they're built but to be very direct, I don't want to have to put any Zenith or any Breitling watch to an actual physical test!
"Which brand would fetch me a higher resale value, Zenith, or Breitling?"
This is probably one of the tougher two brands to pin against each other in terms of resale value and for a few reasons. Let's start by saying you can't look at a watch as an investment, ever. They just don't appreciate the way that a mutual fund, a REIT would so timepieces are never to be looked at as traditional securities.
Breitling produces tons of watches each year. Zenith doesn't and only produces about 40,000 pieces a year. With the laws of supply and demand, one would think that Breitling would have lower resale value because of the volume of output but the reality is that Breitling will usually produce a watch for about a year and then change it up slightly and reintroduce it with a new dial or some slight variation of sorts and re-issue it with a new model number. The new models that don't sell usually wind up in closeouts for very steep discounts within a year or so. However, when it's within that first year or so there is usually lots of demand and they sell like crazy.
As with any brand, the resale value is not solely dependent on the brand itself per se, with maybe the exception of Rolex. It has to be looked at on a case by case basis. Certain models from any brand will fetch a higher resale value than certain models from another brand. In addition, when a watch has been already worn, many other variables come into play such as the condition that the watch is in, if it has all original documents, original box, if it is still under the manufacturer's warranty and other variables such as if it is a limited edition or special edition.
"Who produces higher quality watches, Zenith, or Breitling?"
Zenith & Breitling both produce very high-quality watches. More importantly, their watches seem to be geared towards different market segments. Breitling has many tool watches and watches that are full of bling. Zenith is more classically inclined and make more refined mechanical watches. You'll find top quality in both brands and it's hard to say which is of higher quality because they each produce different kinds of watches. For example, Breitling produces watches that also have a tracking beacon in case of emergencies and rescue personnel. They also have smartwatches made specifically for pilots.
In terms of the mechanical movements, Breitling was known for using ébauche movements; (a template of sorts known as a base movement) essentially an ETA movement and they're known to build it up to meet their requirements. That's not to say that ETA movements are bad. In fact, the Valjoux 7750 movement is considered iconic. Zenith, on the other hand, produces its own movements in-house such as the Zenith Elite and specifically the El Primero. In terms of traditional mechanical watchmaking know-how, I would have to lean towards Zenith. Breitling has recently introduced several in-house calibers such as the Breitling Caliber 01, Caliber 02, Caliber 03 and the Caliber 04.
"Are Breitling chronographs as good as a Zenith El Primero chronograph?"
Only if you're referring to their SuperQuartz powered chronographs which run on a COSC certified Quartz Chronometer and therefore have a ridiculously high oscillation rate. Otherwise, any mechanical chronograph would be in favor of Zenith with their world-famous El Primero which beats at 36,000 vibrations per hour. In fact, most of Zenith's watches are chronographs (watches with a stopwatch function) and for a good reason. The El Primero is a very precise mechanical chronograph indeed!
"Which brand offers a better warranty, Breitling or Zenith?"
Breitling offers a 5-year warranty on their watches. Zenith only offers a 2-year warranty which is a pretty standard warranty duration for any Swiss watchmaker with few exceptions. However, for one specific Zenith watch, known as the Zenith 1969 El Primero A386 Revival (created in celebration of the 50th-anniversary of the El Primero), they offered a 50 year anniversary with complimentary service. Now THAT is a show of confidence if I've ever seen one! However, for the rest of their watches, you will only have a 2-year warranty period. The idea behind this is that a mechanical watch, when properly maintained, really can last for a very long time and can be passed down from generation to generation as a family heirloom.
"Which watches from Breitling and Zenith are comparable?"
In terms of price, Breitling is usually more expensive. Their watches are slightly up-market from Zenith in terms of the price point but let's not focus on price and instead focus on function and class. Here are a few:
If you enjoyed this comparison and feel that others would enjoy it too, please like and share it. Thanks!